'Grey's Anatomy': Why Camilla Luddington Originally Thought Her Role on the Show Was Not 'Meant to Be'
Grey's Anatomy star Camilla Luddington is now in her 9th season as the fan-favorite Dr. Jo Karev, and she's still going strong. There's a possible romance blossoming between Jo and Jackson Avery (Jesse Williams), and Luddington promises that her character has a big revelation this season about her career. But, she also admits that she originally thought her role on Grey's wasn't "meant to be."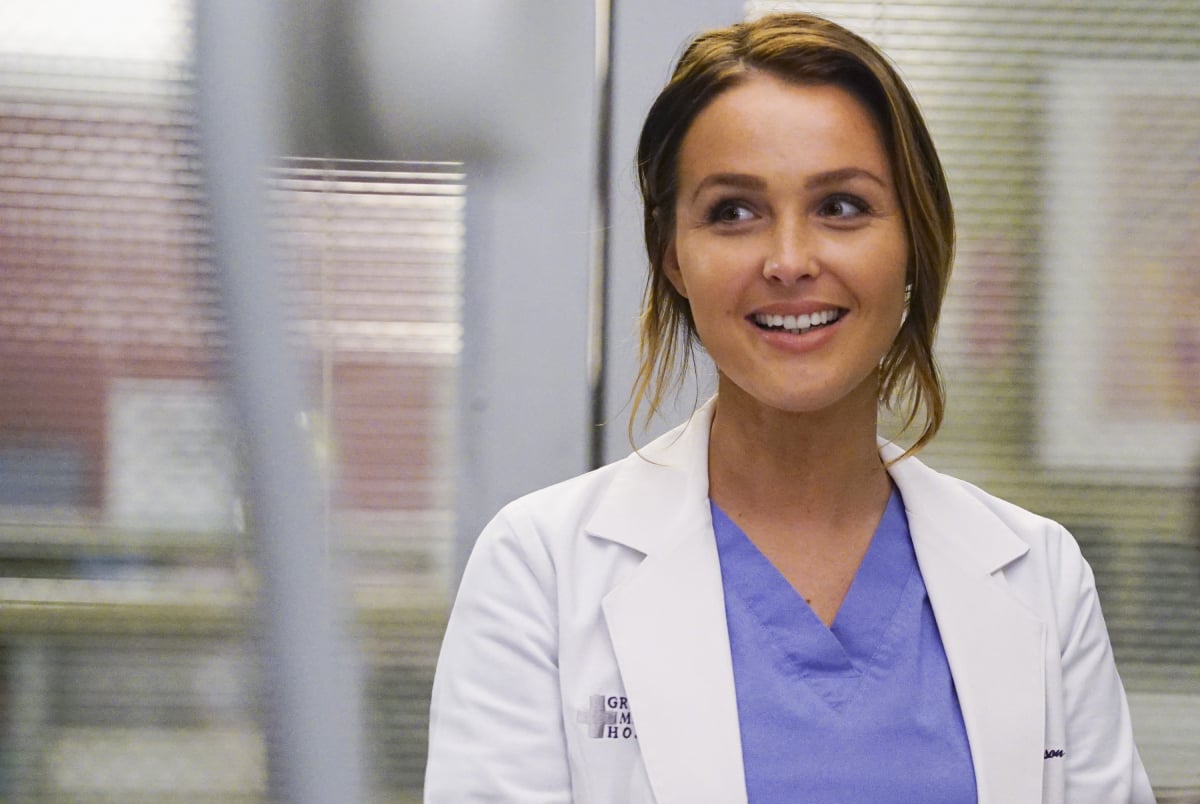 The 'Grey's Anatomy' stars don't know everything about their characters
Luddington says that after eight seasons on Grey's Anatomy, one of her favorite things about working on the show is that the actors don't know everything about their characters.
"It's really exciting playing a character that every season you learn something new about. I didn't know that she was married before and I didn't know that she was in an abusive relationship; I didn't even know that she was homeless until, I think, episode 8, maybe, of my first season," Luddington told Backstage.
She explained that she feels like she's constantly learning new and exciting things about her character. Luddington says that when you sit with a character for this long, you get to be "on a journey of growth with them." Not only does she get to experience Jo's heartbreak and pain, but also her happiness, her wins, and her losses.
Luddington notes that the experience is "really amazing." She also admitted that she was surprised by Jo's big career revelation in season 17. And, she's "really excited to play it."
Camilla Luddington almost missed her chance to audition for Shonda Rhimes
The actress says that she came close to losing out on the role of Jo, but she turned things around rather quickly. Luddington recalled that she was at San Diego Comic-Con in 2012 because of her gig as the voice of Lara Croft in Tomb Raider.
She remembers it was a Friday, and her agent told her, "It's such a shame because Shonda [Rhimes] really wants you to audition for a new intern class for Grey's Anatomy."
RELATED: 'Grey's Anatomy' Star Ellen Pompeo Reveals COVID-19 Made 1 Positive Change to the TV Industry
Luddington noted that all of the auditions were on that Friday when she was in San Diego, and she just thought to herself, "OK, well, it's not meant to be." But the next day, she found out that Rhimes didn't find what she wanted during the Friday audition. As a result, she was bringing five girls in on Monday.
"And so I was doing Comic-Con and quickly learning my doctor dialogue," Luddington recalls. " And then went in on the Monday, heard on Wednesday that I had it, and then I started work on the Friday."
Camilla Luddington wants what's best for her 'Grey's Anatomy' character
After Jo's tumultuous season 16, fans were looking forward to seeing the direction the character would take this season. In the premiere, they got a huge shock when Jo asked Jackson for a "sex favor," even though the two had never even flirted in the past. Luddington admits that when she read the script, she couldn't stop laughing.
"Honestly, Jesse and I, we get along really well. We laugh a lot together anyway. But we don't necessarily work together a lot, and for a long time now, I've been asking to work together. So, when these scenes hit, we thought it was hysterical. I was excited to film it, because I also loved that Jo was putting herself out there," Luddington told Good Housekeeping.
She also looked back at the controversial breakup between Jo and Alex Karev, which was the result of Justin Chambers' real-life exit from Grey's Anatomy. Alex left Jo for his ex-wife Izzie Stevens, and Luddington is okay with that.
RELATED: 'Grey's Anatomy' Fans Have Strong Opinions On How Showrunners Are Dealing With Justin Chambers' Mysterious Exit
She says that was the only way that Alex would leave Jo, and it really couldn't have happened any other way. Luddington says that in order for them to break up, it made sense. However, she admits it was "really shocking."
Ultimately, Luddington wants what is best for her character. If that means a romance with Jackson, that's great. But, she believes that all Jo is looking for at the moment is comfort and friendship.
New episodes of Grey's Anatomy air Thursday nights on ABC.