'Grey's Anatomy': Why Chyler Leigh Couldn't Film Her Scenes with Ellen Pompeo and Eric Dane in Person
Longtime loyalists of Grey's Anatomy are relishing the return of several beloved characters. The latest episode reunited Meredith (Ellen Pompeo) with her sister Lexie (Chyler Leigh) and good friend Mark (Eric Dane) on the now-famous beach, after both characters were killed off the show in 2012. While viewers saw the three together on screen, Leigh was actually miles away playing her part via green screen.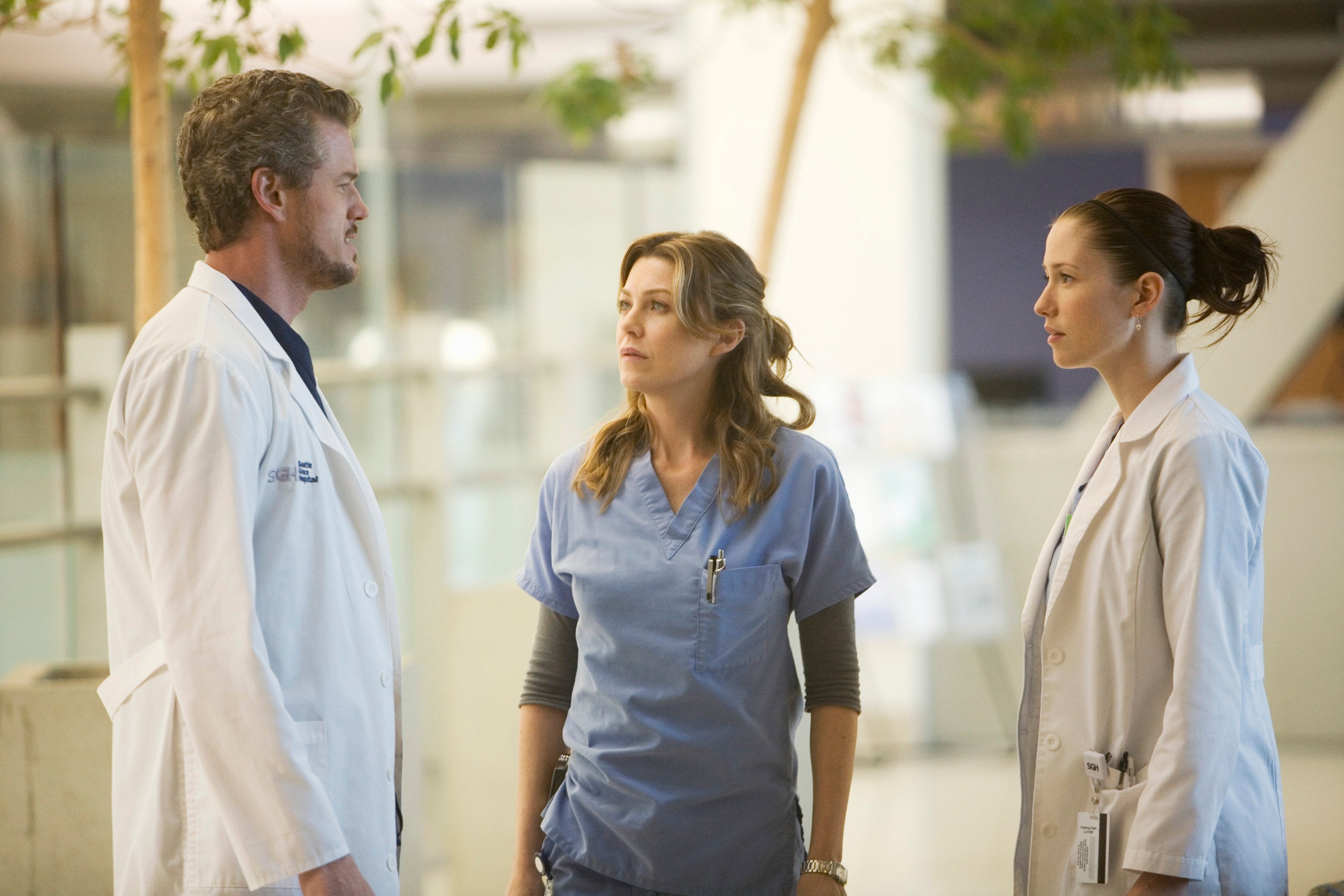 Chyler Leigh was out of the country during 'Grey's Anatomy' filming
Leigh took on the role of Alex Danvers in the TV series Supergirl in 2015. With the show filming in Canada, continuing restrictions due to the coronavirus (COVID-19) made traveling to the Grey's Anatomy set a major obstacle to Leigh reprising her role as Lexie Grey. Thanks to Hollywood's high-tech resources, Leigh was able to appear in scenes alongside Pompeo and Dane.
"Chyler was in Vancouver," Dane revealed to the Hollywood Reporter. "So we had to work some magic. Chyler could get here, but then she couldn't get back to Canada. There was some green screen. There was a lot of me and Ellen."
Dane was hoping to keep Leigh's location under wraps so fans would get the full effect of seeing Lexie and Mark reunited. Still, the Grey's Anatomy alum didn't feel hindered by geography.
"I wanted to sell the myths of us actually being on screen together in person," he said. "Two-thousand miles of distance between us is not going to affect the chemistry that happens on screen between us. I know who I'm talking to, she knows who she's talking to. And that translates."
Mark and Lexie's beach scene may provide 'closure' for 'Grey's Anatomy' fans
The epic plane crash in season 8 of Grey's Anatomy claimed the lives of lovers Lexie and Mark, where fans of the show took solace in picturing the two together in some sort of afterlife. Dane commented on how the couple's strong connection is still important to viewers.
"The line Meredith asks is, 'So you guys are together,' and I say, 'I guess on your beach, we are,' " Dane explained. "But I think Mark would have found Lexie no matter what. Whether it would have been on Meredith's beach or Lexie's beach, or anybody's beach, I think Mark would have found her."
Dane credited the medical drama's writing team for the beach storyline, which provided a venue to show the couple side by side.
"I think it all came full circle," he said. "I've always trusted these writers and what they were doing as far as the overall story and the character's departures. They've always handled that really well. I guess the only people that weren't provided with closure was the audience. And I hope that this can do that for them."
Why Chyler Leigh left 'Grey's anatomy'
Leigh has been married to actor/musician Nathan West since 2002. By 2009, the couple had three children. Leigh decided to leaving Grey's Anatomy when their daughter began experiencing health issues.
"Our daughter was two and having severe seizures," the Supergirl star shared, according to Prevention. "It was a critical time. Coming off of the show was a collective choice. I had so much support, especially from my husband."
Though Dane didn't get to see Leigh in person, the Grey's Anatomy alum was thrilled to reunite with his former cast and crew.
"I spent so much of my life with these guys," Dane remarked. "It feels like I never left. It was very comfortable and very easy, and it was so nice to see a lot of the same faces with the crew. It's a role that always fit for me, like one of those great old T-shirts. And it was just like putting the T-shirt back… and catching up with some old friends."