'Grey's Anatomy': Why Derek and Meredith Made Sense But 'Merluca' Doesn't
Meredith Grey (Ellen Pompeo) has been one of the few original characters on Grey's Anatomy to remain with the show season after season.
Meredith Grey has been one of the few original characters on Grey's Anatomy to remain with the show season after season, and her romances play an integral role in its drama. Fans are often very vocal about their feelings on Reddit regarding her latest romantic entanglement, and her latest relationship with DeLuca is on the hot topic list.
Some fans miss her husband Derek Shepherd, while others think she's in yet another unhealthy relationship.
'Grey's Anatomy': Meredith and Derek
It was a rocky relationship from the start, and many fans had an immediate dislike for Derek, who was dubbed 'McDreamy.' It started off as a one night stand, but when Derek realized they were both working together, he relentlessly pursued Meredith in spite of the fact that dating her boss could be detrimental to her career.
Things became even more rocky when Derek's wife Addison showed up. She immediately labeled Meredith as a home wrecker, even though Meredith had no idea Derek was even married. If Derek had let things go there, fans might have been able to deal with it, but he didn't.
He convinced Meredith that he was done with Addison, and when Meredith finally agreed to a real relationship with him, Derek went back to Addison. A heart broken Meredith tried to move on, but Derek was having none of it. He lashed out at her for dating someone else and pursued her when it looked like she was walking away.
Over the next few seasons, the couple would make up only to break up. It was an unhealthy relationship from the start, and many fans thought that McDreamy was more like McToxic. 
The couple eventually married, but it was far from a happy ending. Due in part to some drama on set, Derek died after being hit by a car. While Ellen Pompeo doesn't miss Patrick Dempsey, some fans regret that Shepherd was replaced with Deluca.
Meredith and Deluca
To say that Derek left a huge hole in Meredith's life was an understatement. She seemed to be broken there for a while and it took time to heal. Then Deluca came into her life.
Things were pretty much nonexistent until the two shared a kiss at a wedding in season 14. In season 15, things quickly heated up. Then Deluca took the fall for Meredith's insurance fraud scheme and was sent to prison. 
When Deluca got out, they picked up where they left off, and it seemed like Meredith might finally find her happily ever after. That wasn't to be, however. 
In season 16, the couple split due to Deluca's mental health problems, and fans were relieved. That doesn't stop them from voicing their discontent that the couple ever happened, however.
Who are fans rooting for?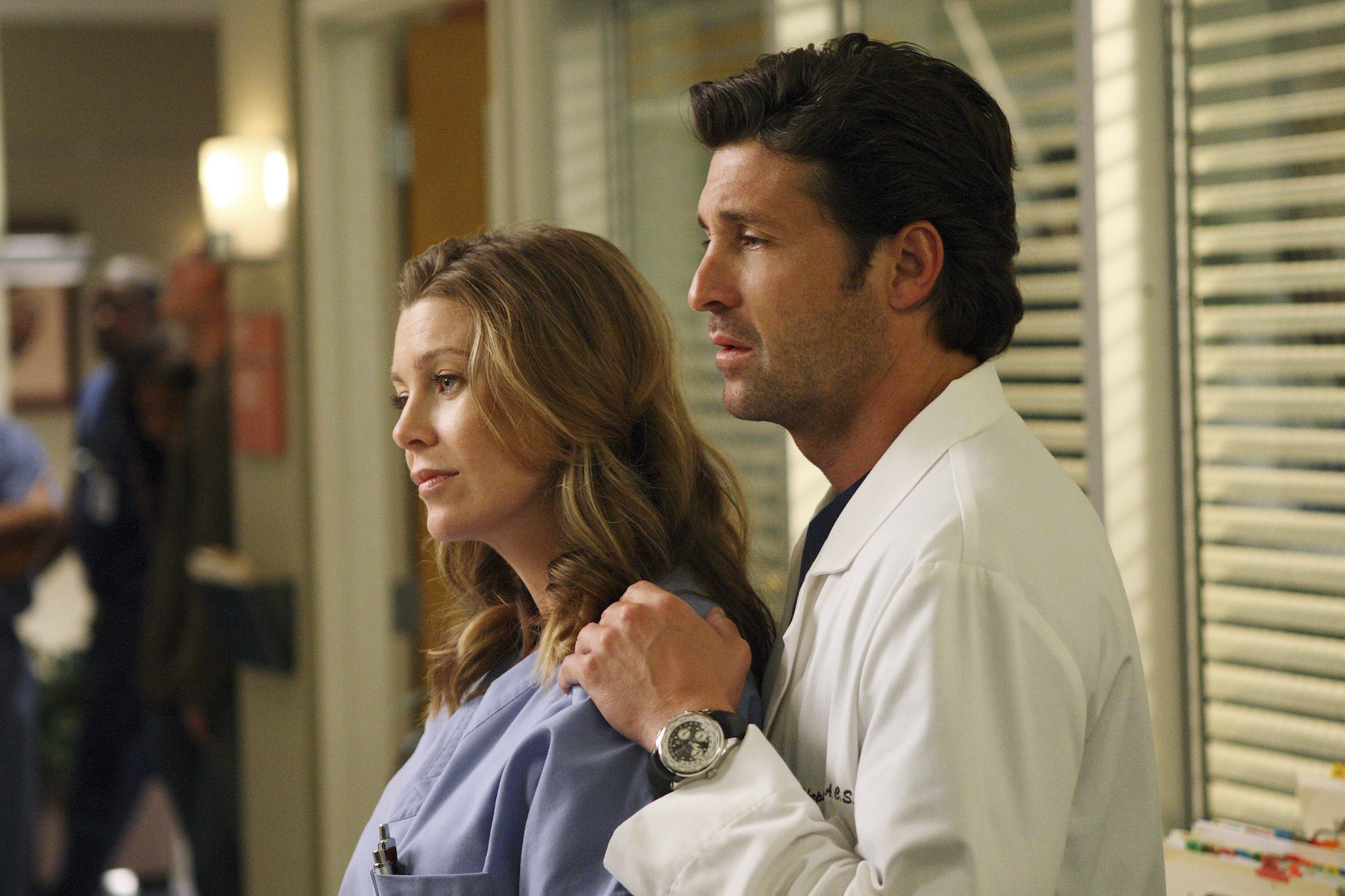 Fans aren't pleased with either Deluca or Shepherd, but Deluca is definitely not getting any love in the forum. The most common complaint is the fact that there isn't any chemistry between the two, but some fans fear that Meredith has found herself in yet another toxic relationship.
One Reddit user stated, "'I'm a good guy.' Anyone who feels the need to remind a strong, intelligent, accomplished woman that she should choose him because he's a "good guy" Is a creep IMO."
Another user wrote, "He's so possessive of her before they are even a thing. He guilts her and gets annoyed when she has plans with her kids ON CHRISTMAS EVE and then when she prioritizes her career. He already doesn't respect her as a woman and when she's with him, it's like she devolves to avoid hurting his feelings."
Derek came up in the forum as well, and many said that he was far more toxic than Deluca ever thought about being, but one thing is clear. Everyone is waiting for Meredith to find a man who respects her, and neither Deluca or Derek is it.