'Grey's Anatomy': Why Didn't Meredith See Ellis on the Beach?
In the latest season of Grey's Anatomy, fans have had a nostalgic blast from the past with some of their favorite characters in previous seasons. It couldn't have come at a better time, either, as fans have missed some of these characters for quite some time now.
There's one character, in particular, that died early on in the series that has fans talking. Ellis Grey, Meredith's mother, was not on the beach, but why? The reason makes more sense than you'd think!
Meredith saw most of her dead friends and family on the beach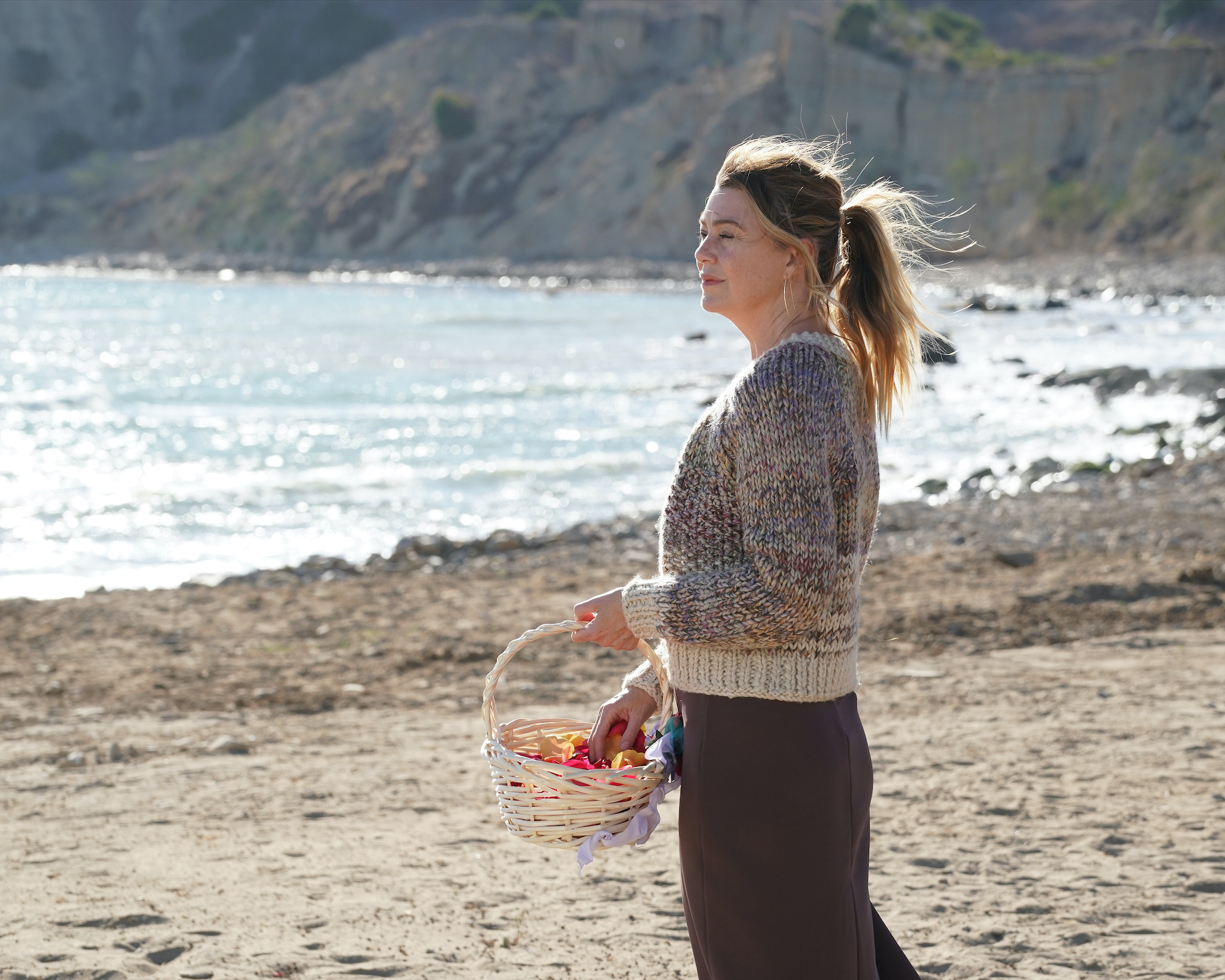 Season 17 of Grey's Anatomy saw a collage of beach scenes as leading lady Meredith Grey battled her fight with COVID-19. Although she's regaining consciousness now, we got a taste of all our favorite surgeons in the past (and some from the present) before she did, and something about it is simply perfect.
After all, whoever thought we'd be lucky enough to ever see Patrick Dempsey on the show again?
Derek Shepherd isn't the only beach guest tearing at our heartstrings, though. We also get some truly emotional interactions between Mer and George, Lexie, Mark Sloan, DeLuca, Bailey, Richard, and of course, Cormac. All people from previous seasons who have had a huge impact on the show and Meredith herself (who has lost so much over the years).
These beach scenes that Derek was always quick to remind Meredith weren't real were a chance to bring closure to relationships and clarity to the leading lady after so much trauma — some relationships that not only broke Meredith's heart but all Grey's Anatomy fans. So in a sense, it was the closure and clarity WE ALL needed, not just Mer.
Fans say she didn't see Ellis on the beach because there was closure
The question circling Grey's conversations now is — "Why wasn't Ellis on the beach?" It's a valid question considering she played just as important in the show and for Meredith as the other guests. The difference many forget, though, is closure. They had their moment together after her death. In fact, they had that moment instantly after her death when Mer fought for her life after drowning.
So, essentially, the perception now is that Meredith got her closure with Ellis, and it would be too much to add her to the beach of people who did not. In fact, one respondent said just as much on a Reddit post on the topic, "She got her closure when Ellis died and says 'you're anything but ordinary.' Having her on the beach would be overkill."
Another fan agreed and added, "Yes — the (dead) people who showed up were the ones that died without closure — George, Lexie, Derek were out of the blue and Mark with Lexie."
On the other hand, one fan agrees with the closure theory but disagrees on how Mer got closure with Ellis. They think it "came from naming her kid after her mom (to create a lifetime of good memories associated with the name) and by 'seeing' her mom when she won the Harper Avery/Fox Award."
Either way, it happened with Ellis but not the others.
Where Meredith might be heading for season 18
Although Grey's Anatomy fans were worried season 17 would be the last of the hit medical drama, it has officially been announced that that is not the case — there has been a season 18 renewal!
This begs the question of what we can expect from Meredith in the coming season. Since fully recovering from COVID-19, she's itching to get back into surgeries and gets her chance when she scrubs in with Teddy to get the newly donated lungs into Gurlie. We see our end as everyone gives a round of applause following its success.
So, I think we can expect to see her back to business as usual, except with more clarity on what matters to her, less hesitation on being happy (thanks to Lexie for that one), and more importantly — fighting for her life, so she can be there for her babies.
RELATED: 'Grey's Anatomy' Fans Credit Meredith and Her 'Sisters' for Keeping the Show Alive