'Grey's Anatomy': Why Ellen Pompeo Cannot Pick a Favorite Episode
While speaking with Variety, Ellen Pompeo revealed she cannot pick a favorite episode of 'Grey's Anatomy.'
Ellen Pompeo has been playing Meredith Grey on Grey's Anatomy for 17 seasons. The TV show has followed Meredith from a surgical intern to the Chief of General Surgery at Grey+Sloan Memorial Hospital. While speaking with Variety, Pompeo revealed that she cannot pick a favorite episode of Grey's Anatomy, although she does have a least favorite scene.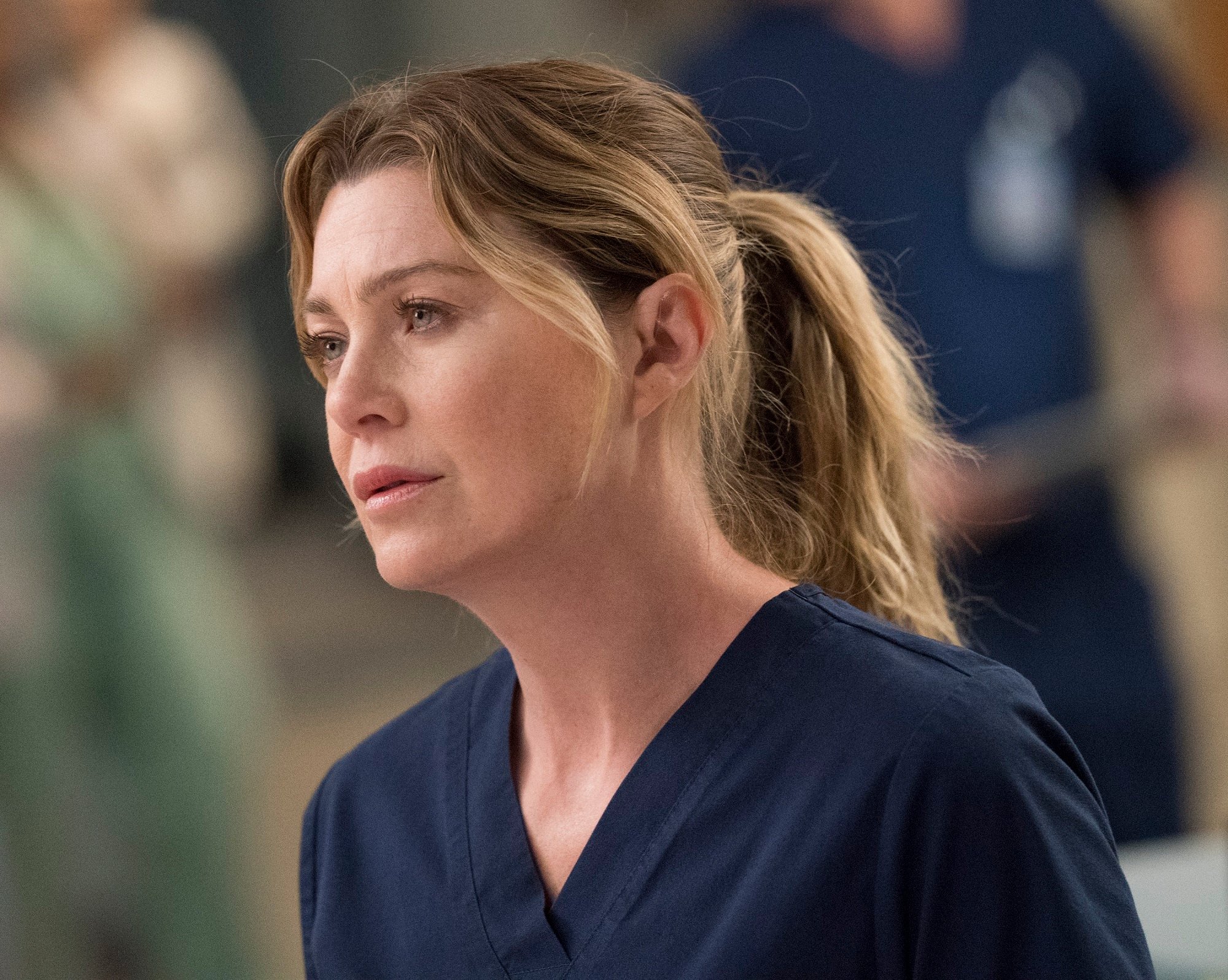 Ellen Pompeo can't pick a favorite episode of 'Grey's Anatomy'
As part of Variety's Power of Women event, Chandra Wilson, Debbie Allen, Ellen Pompeo, and Krista Vernoff sat down and talked about their experience working on Grey's Anatomy. When asked if they had a favorite episode or scene, Pompeo was unable to pick.
"Too many episodes, too many seasons," Pompeo said. "I… I… I… I don't — I mean there's been a lot of good ones. I can't single anything out."
After playing Meredith for so many seasons, Pompeo recognizes that the show has a number of standout episodes. Because of this, she was unable to pick just one episode as her favorite. However, later on, Pompeo did admit that "The Sound of Silence" from the 12th season is one of her favorite episodes because it was directed by Denzel Washington.
"That was definitely one of my favorite episodes, being directed by Denzel was definitely a highlight of all 17 seasons for me," she said. "I mean, he's one of my acting idols."
She does have a least favorite moment on the show
Grey's Anatomy was created by Shonda Rhimes, and Rhimes was the showrunner until the 14th season when Vernoff took over. For Variety's Power of Women event, Wilson, Allen, Pompeo, and Vernoff were asked about Rhimes' impact on the entertainment industry.
"Especially in the early days, as an actor, she would have these ideas and I would say, 'That's a terrible idea, I don't like this, I don't want to do this,'" Pompeo said. "And then it goes in the script anyways cause she's Shonda, and then you have to do it cause she's Shonda, and then it turns out to be the biggest thing of the show… She has this weird sixth sense to know what's going to work and what isn't. That's a gift on some other level."
Vernoff then mentioned that she fought with Rhimes over the idea of Meredith and George O'Malley sleeping together in the second season.
"I cried for real during the scene," Pompeo admitted. "I've still never watched it."
How much longer will 'Grey's Anatomy' continue?
While Grey's Anatomy has run for 17 seasons, no one knows for certain how long the show will continue. Currently, Pompeo has signed a contract through this season, and Rhimes has said that when Pompeo leaves the show will end.
"We don't know when the show is really ending yet," Pompeo said. "But the truth is, this year could be it."
While Pompeo has publicly admitted that she has experienced burnout from working on the show for so long, she also admires the legacy of Grey's Anatomy.
"At this stage of the game, it is such a legacy that I think we really all feel the weight and we really care," she said.