'Grey's Anatomy': Why Ellen Pompeo Surprisingly Doesn't Watch Medical Shows
Actors often avoid watching their own movies and shows. But it's interesting when their work falls into a genre they don't watch. Grey's Anatomy is a long-running medical drama. Ellen Pompeo, who plays Meredith Grey, explained why she doesn't usually watch medical shows.
Ellen Pompeo almost turned down 'Grey's Anatomy'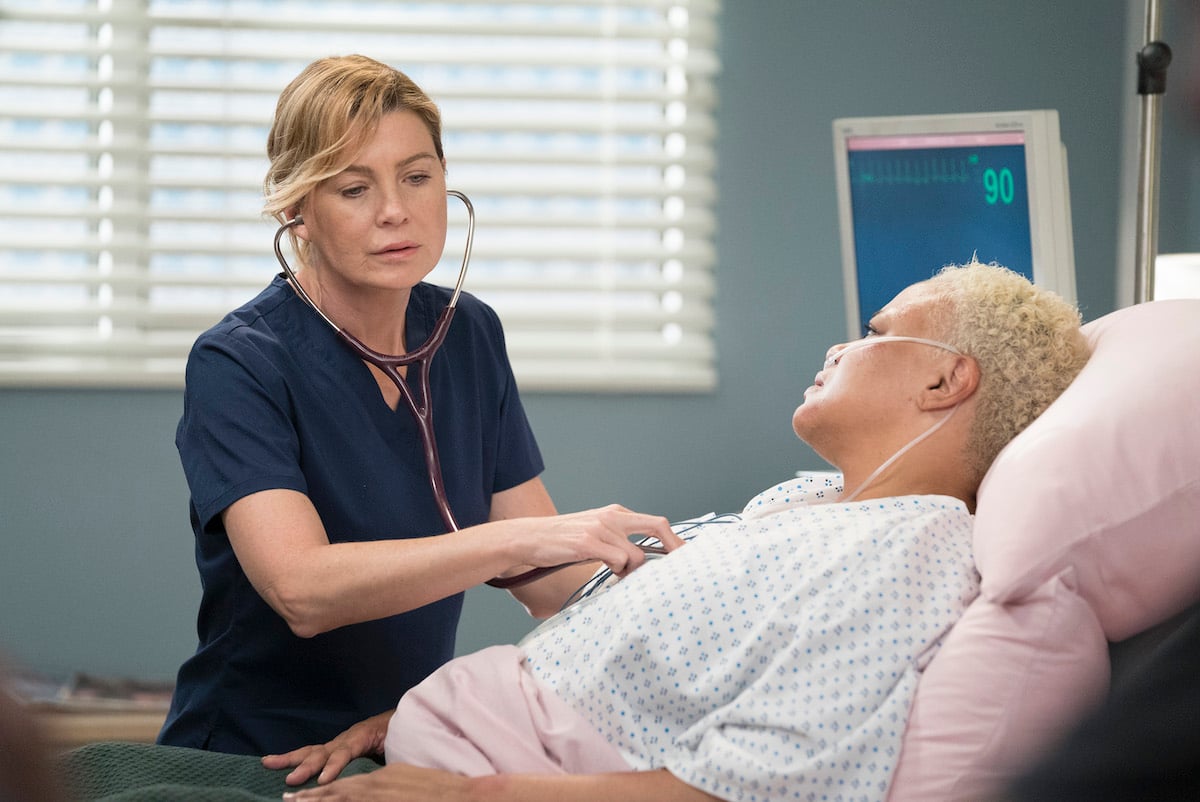 RELATED: 'Grey's Anatomy': Why Ellen Pompeo Cannot Pick a Favorite Episode
The show and Pompeo is still going strong after 17 seasons. But she almost never played Meredith Grey for an interesting reason.
"I was offered the role of Meredith. I had done a movie for the studio called Moonlight Mile, so the studio was aware of me," Pompeo said, according to TV Guide. "Then… I met Bob Orci and Alex Kurtzman … We sat down and talked about me possibly doing an arc on Alias."
"I really wanted to do that and the studio really wanted me to do Grey's [Anatomy] instead," the actor later said. "I wanted to do the Secret Service pilot that didn't go, of course; me and my brilliant choices. I read Grey's [Anatomy] and I went and met Shonda [Rhimes] and I decided to come on and do this. It was just an invitation and I happily accepted."
She gets anxious watching medical shows
RELATED: How Many Episodes Will 'Grey's Anatomy' Season 17 Be? Why Ellen Pompeo Calls the Show 'Unhealthy'
Pompeo has been on a medical show since 2005. But she wasn't a fan of the genre before that.
"I never watched it because medical shows make me too anxious," she told Jimmy Kimmel. She did say that she watches Grey's Anatomy sometimes, and has probably watched 60% of the show by that time.
"It's too much of me," she told the host. Pompeo also claimed her husband doesn't watch it for the same reason.
Pompeo is continuing the show for the paycheck
RELATED: 'Grey's Anatomy': Did Meredith and Addison Get Along off Screen? Why Ellen Pompeo Says 'I Love Her To Death'
The actor hasn't kept it a secret that she's still doing the show for money. She talked about her decision to continue on the Jemele Hill Is Unbothered podcast.
"I made a decision to make money," she said. The actor said her childhood and her family is a big motivator to keep going.
"For me, personally, a healthy home life was more important than career," she said. "I didn't grow up with a particularly happy childhood. So the idea that I have this great husband and these three beautiful children [and] a happy home life was really something I needed to complete."
Pompeo previously made headlines for being one of the highest-earning women on television. So it probably would be hard to walk away from that paycheck.
In the end, the star might not be continuing the show out of passion or the love for the genre. But it is interesting how long she has lasted in the role of a surgeon despite that.