'Grey's Anatomy': Why Is Jackson Visiting April on a Dark Stormy Night?
Jackson on 'Grey's Anatomy' visits his father and then shows up on April's doorstep unexpectedly. Why is he there on this dark and stormy night?
In the preview for the next Grey's Anatomy Season 17 episode, Jackson (Jesse Williams) shows up on April's (Sarah Drew) doorstep unexpectedly. The former couple still co-parents their daughter, Harriet, so it's not surprising that they see each other. However, the promo also added so many Japril flashback moments that many fans cried watching it. Why is Jackson visiting April on this dark and stormy evening in the next episode?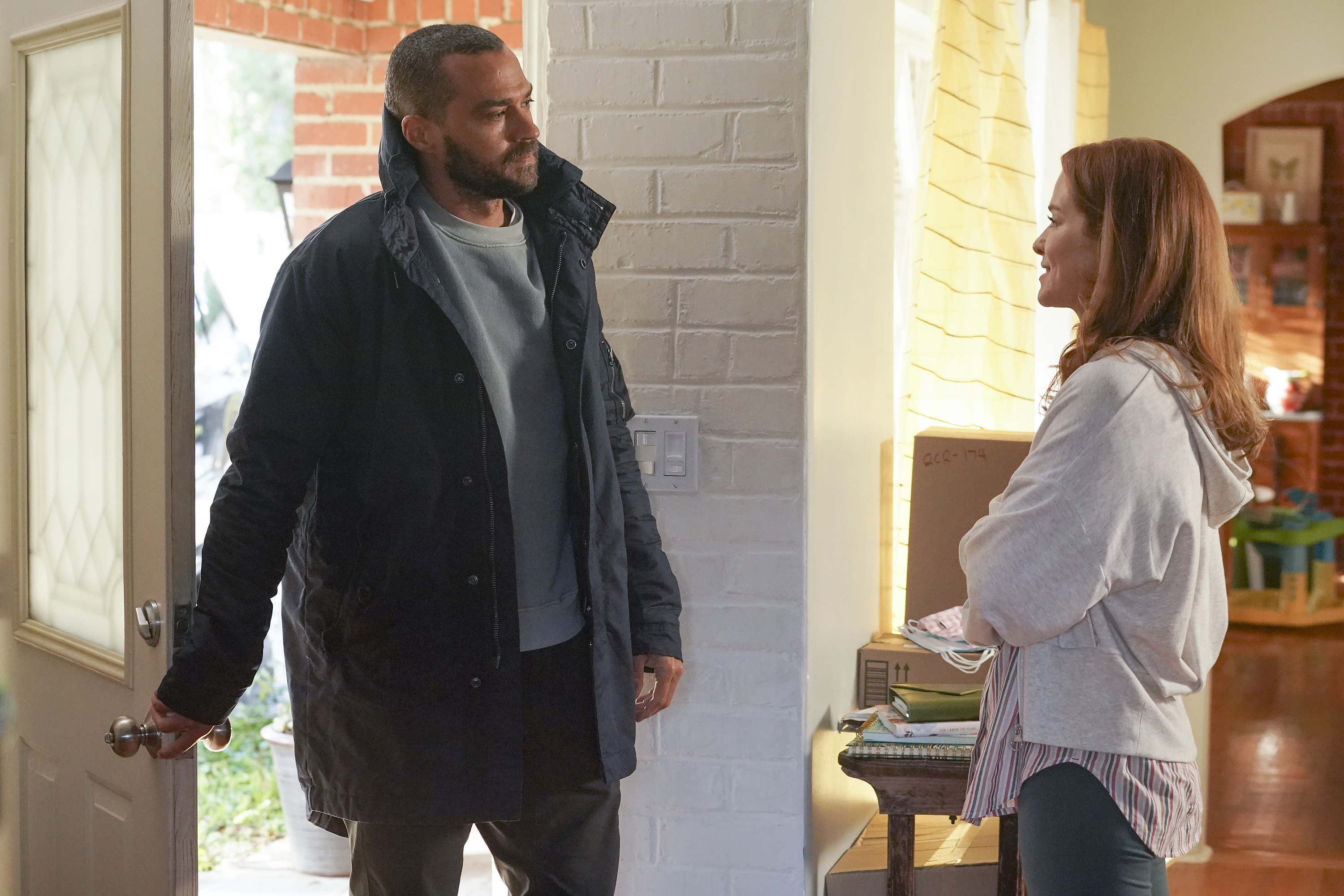 'Grey's Anatomy' Season 17 Jackson recap
When Grey's Anatomy Season 17 began, Jackson's girlfriend, Vic (Barrett Doss), showed up at his door wearing nothing but a puffy coat. However, Jackson was holding Harriet and had to shield her eyes. Vic realized she didn't want to be a stepmom and broke things off with Jackson.
Later, the surgeon agreed to sleep with Jo Wilson (Camilla Luddington). While it didn't go as planned the first time, throughout the season, they became sex-buddies. The pair helped each other de-stress after their exhausting days at the hospital treating COVID-19 patients. 
In Grey's Anatomy Season 17 Episode 12, Jackson realized that he didn't have battle scars from protesting. He confronted his mother, Catherine Avery (Debbie Allen), about this realization. She told him they had to fight "one battle at a time."
"I don't want to play a role in a system that's just broken," he yelled.
Catherine responded that he sounded like his father, and Jackson came back with, "Oh, that'd be the worst thing in the world?"
In the next scene, Jackson tossed a suitcase in his trunk and set off on an 11-hour trip. However, fans could only guess where he was going.
'Grey's Anatomy' Season 17 Episode 14 promo
In the preview for the next episode of Grey's Anatomy on May 6, 2021, Jackson shows up on April's doorstep. Before she answers, he mumbles to himself.
"Alright, this seems like it all comes out of nowhere, but it's not," he gives himself a pep talk. "It's just I've thought it through. I've thought it through."
She opens the door with Harriet on her shoulder. Then a series of clips play of Jackson and April's love story.
"Jackson pays a visit to his father that helps set him on the right path," the Grey's Anatomy episode description reads.
So, Jackson visited his father and then showed up at April's door on a dark and stormy night. In the photos, fans see that the former couple sits down to have something to eat together. What are they talking about?
Are Jackson and April endgame?
In all of the promo videos and photos from the next episode of Grey's Anatomy, April's husband, Matthew (Justin Bruening), is nowhere to be found. The conversation that April and Jackson have isn't a one-night thing. The video is at night, but the photos show sunlight streaming through the windows.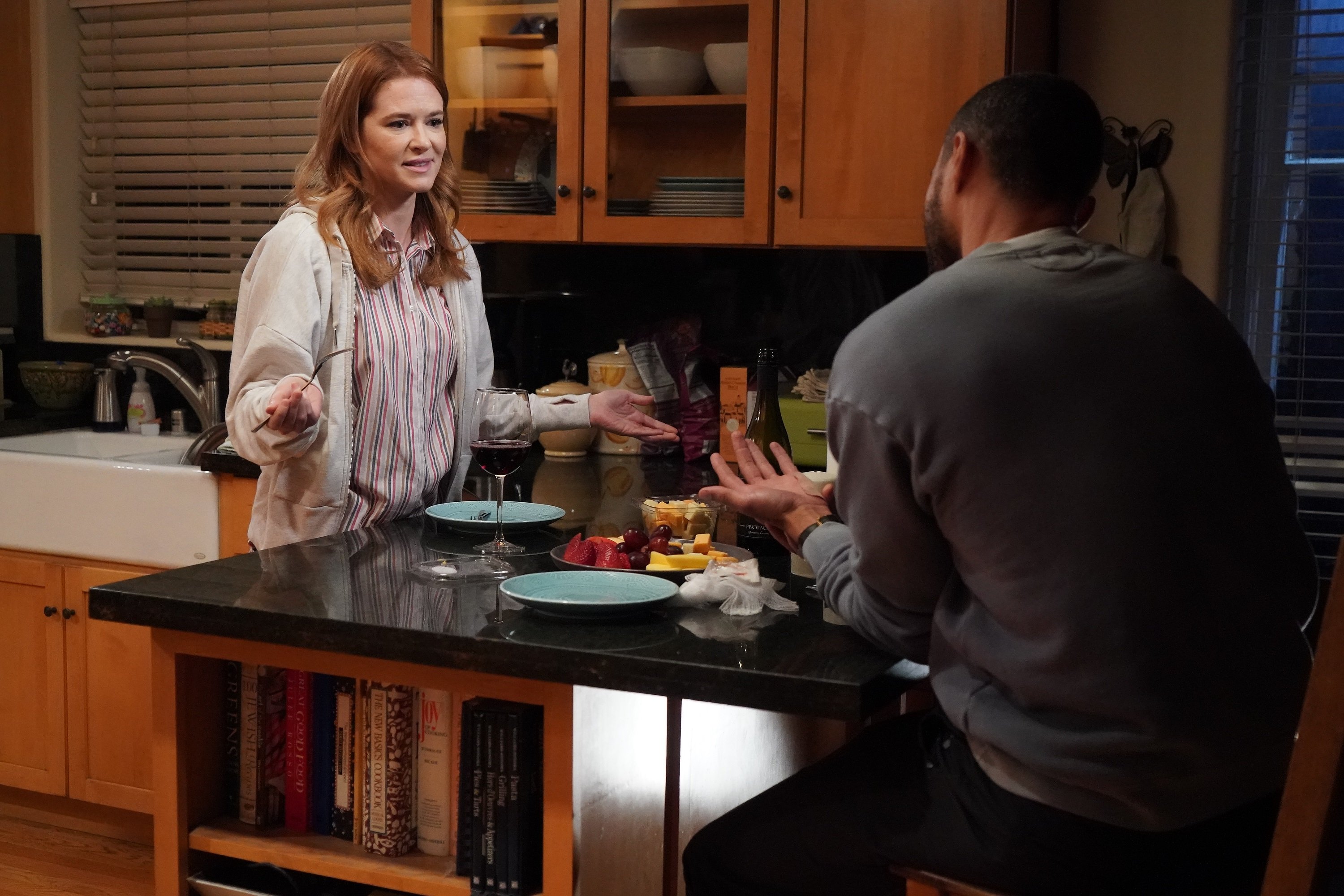 "There seems to be moving boxes in the background when she opens the door," one fan wrote on Reddit. "Probably either she or Matthew are moving out or in."
Hopeful fans believe that Matthew and April are in the midst of a divorce. Many viewers don't want to see April break Matthew's heart again, but they want Japril to be the endgame. The promo shows a montage of the couple together, and it gives fans hope that they get back together.
Viewers have to wait until May 6, 2021, to find out if one of their favorite couples finally gets back together. Grey's Anatomy airs Thursdays at 9 p.m. EST on ABC.