'Grey's Anatomy' Will Bokhee Have an Episode About Her Life Before the Series Ends?
Many Grey's Anatomy fans say that scrub nurse Bokhee An (Kathy C. An) is one of the most underrated characters. Viewers would love to see an episode dedicated to Bokhee. Here's everything we know about the future of Bokhee on Grey's Anatomy.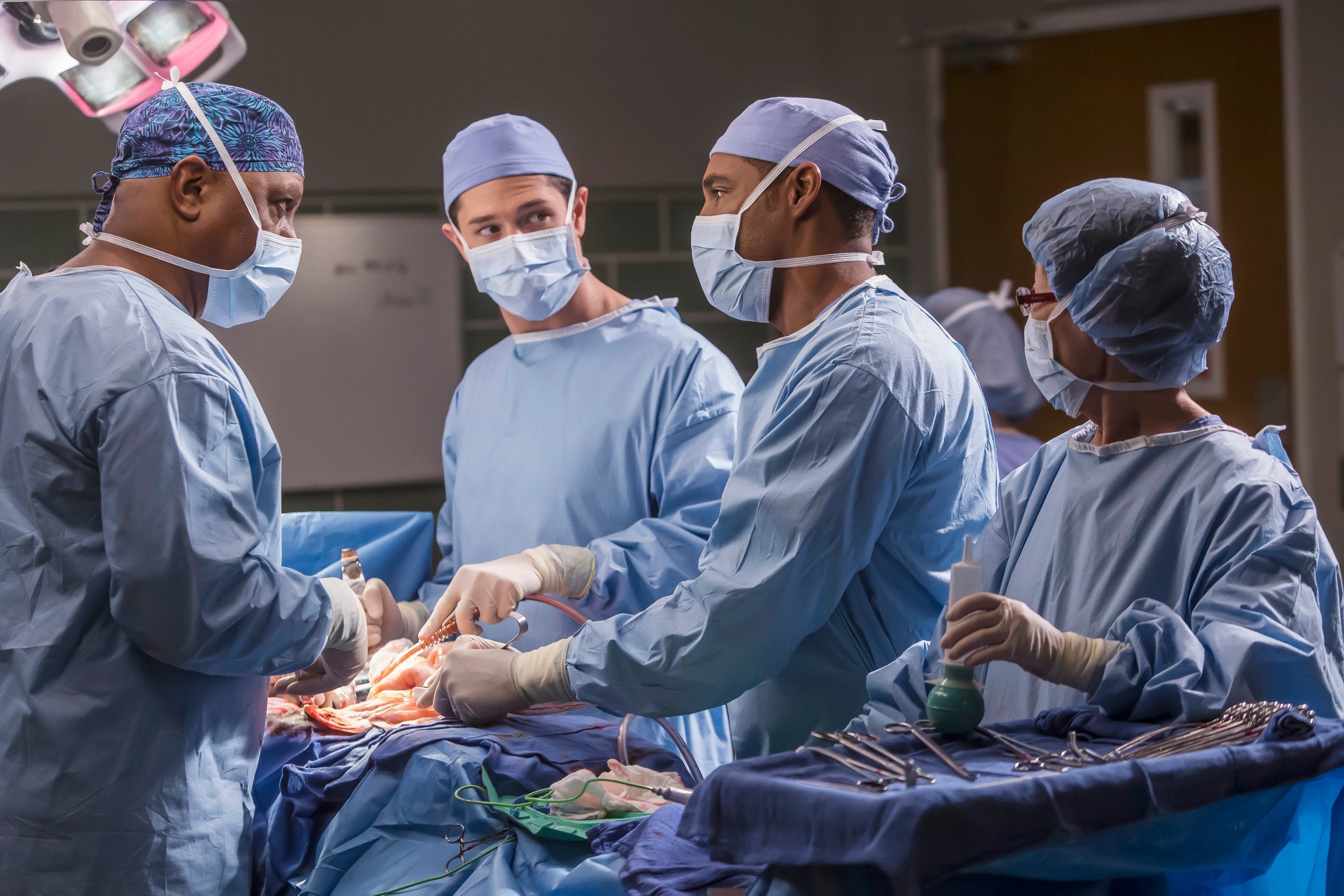 Cast of Grey's Anatomy: Who is Bokhee An?
Bokhee An is a scrub nurse who appears in many different surgeries throughout 17 seasons of Grey's Anatomy. However, we rarely hear her speak. When she does, it is monumental. During Grey's Anatomy Season 15, Episode 14, Meredith Grey (Ellen Pompeo) beats the record for the longest surgery. While she didn't think it was a huge deal, Bokhee called her "Wonder Woman."
The woman who portrays Bokhee is an actual scrub nurse in Los Angeles, California. She works on actual surgeries but plays a scrub nurse on the long-running medical drama to help the authenticity of the series.
'Grey's Anatomy' characters who were in all 17 seasons
Over the past 17 seasons of Grey's Anatomy, only 4 characters have lasted all 17 seasons. Meredith Grey is the center of the series, but many other characters are important. The former chief, Richard Webber (James Pickens, Jr.), is no longer managing the hospital but a significant part of the plot. Meanwhile, Miranda Bailey (Chandra Wilson) became the head of surgery at Grey Sloan Memorial Hospital. They are the remaining three main characters in Grey's Anatomy. 
Many fans do not realize that scrub nurse Bokhee on Grey's Anatomy has also been around as long as the three original characters. She doesn't say many lines, so it's easy not to notice her. When she does speak, it's always important. Her eye rolls might be the best in Hollywood. Although she's a minor character, diehard fans love her spunk.
Fans beg for a 'Grey's Anatomy' episode featuring Bokhee
Although Bokhee is a minor Grey's Anatomy character, many fans believe that she knows more than anyone else in the hospital. She is present in most significant surgeries and hears so much around Grey Sloan Memorial Hospital. As one of the only remaining original characters on the show, it only makes sense to feature her in at least one episode. 
"I'd pay good money for a single episode in the last season to see [Bokhee] spill all the secrets and gossip she's heard over the years from being in all the surgeries where they all air their dirty laundry," one fan wrote on Reddit.
Other fans agree that she must know so much about the other surgeons in the hospital. Some viewers think she could narrate the Grey's Anatomy series finale. 
"Best scrub nurse, and her facial expressions are priceless!" another viewer added.
Could Bokhee have an episode about her life on 'Grey's Anatomy'? 
Fans ask Bokhee questions daily on social media about her life and experiences with Grey's Anatomy. She almost always responds to fans. Even a short reply that's a simple heart makes viewers' days.
However, whenever a fan asks a question about Bokhee, like, "We need an episode from your perspective," she doesn't respond. 
Fans ask numerous questions daily, and she responds to very many except when fans ask if she is going to narrate or appear more in an episode. So viewers wonder if her lack of response means that a Bokhee-centered episode is coming. Fans hope so!
Grey's Anatomy airs on Thursdays at 9 p.m. EST on ABC.