'Grey's Anatomy' Will Have the Most Mask Compliance of Any Film Set This Fall
Like so many projects on television, Grey's Anatomy was cut short by four episodes due to the coronavirus pandemic and the dangers of everyone being on set together.
The decision was made to simply end Season 16 and move on to Season 17 this fall, just to be safe. Several storylines were never wrapped up, including romantic entanglements, whether or not some characters would return to the show, and if the show will tackle the pandemic at all in the next episodes.
Showrunner Krista Vernoff address this and more as actors tease the continuance of production happening in the next few weeks. 
It would be irresponsible not to address the pandemic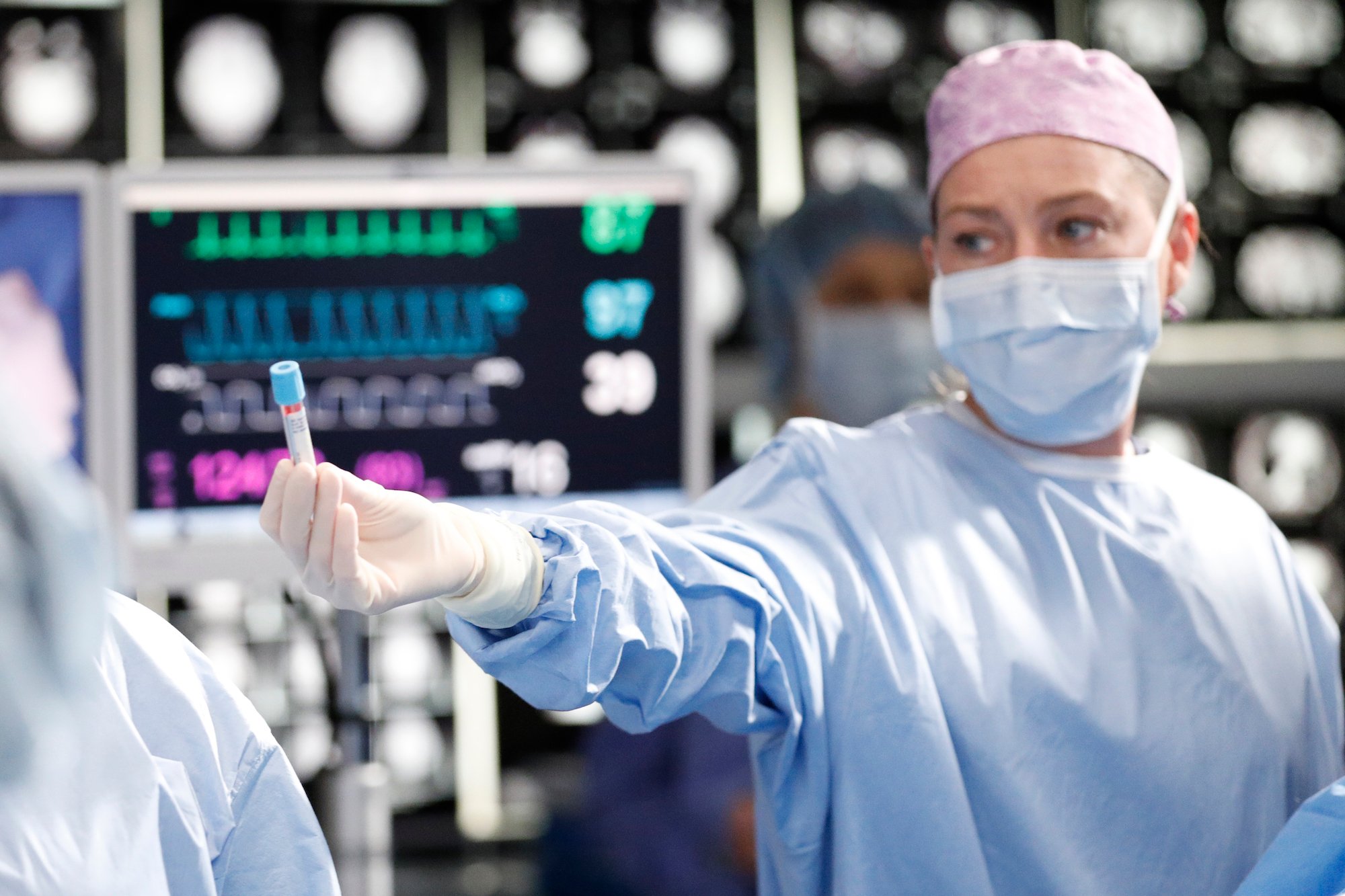 The writers' room at Grey's Anatomy includes a group they refer to as "Team Medical", according to Vernoff. They're medical professionals that consult on the show to try to keep the medicine as true to real life as possible. They convinced Vernoff and the other writers that it would be irresponsible to leave out the story of the pandemic.
There's a lot to address, though, and Vernoff says of the challenge via Deadline: "How do we do that and provide some escapism? How do we do that and create romance, and comedy, and joy, and fun?"
How will season 17 incorporate a pandemic storyline?
Vernoff implied that the stories that were cut short at the end of Season 16 would still be picked back up, but without the physical contact we've seen in the past.
Instead of fevered make-out sessions and heavy breathing, it'll be more subtle but still sexy. They'll have to play around with the camera angles and placement of actors in order to show what they want to but the implication was that fans should be excited.
In the past, Ellen Pompeo teased that her character, the iconic Meredith Grey" would be leaving the show but now she teases Meredith's return. 
The show won't get political
During all the controversy over masks, fans wondered if the show would address the issue of anti-maskers. The teasers and rumors for the show say that they have no intention of getting political.
Being a medical show that has people wearing medical-grade masks regularly, it will be easy for the show to start back up with everyone wearing masks all the time on set. But that's as far as the writers are willing to go when it comes to addressing masks in the show's plot.
Meredith faced jail time for her activism in season 16. It appears that Kevin McKidd's character Dr. Owen Hunt will have a bigger role to play in the pandemic storyline of season 17. His character went through a war and lives with PTSD. Vernoff talked about how those skills will come into play with this new story.
The 'Grey's Anatomy' stories left behind
RELATED: 'Grey's Anatomy': Some Fans are Ready For the Series to End
What became the season 16 finale was the episode where Teddy and Owen were supposed to get married. Owen heard the accidental voicemail where Teddy and Dr. Tom Koracick were supposedly ending their affair. There's a lot of heavy breathing and obvious noises with an ending of Tom asking Teddy to run away with him.
Vernoff revealed that those last four episodes that didn't get filmed were supposed to revolve heavily around the Teddy – Owen – Tom triangle. With mask compliance being a big deal when the show continues production, those stories may have to change. 
Love interests to come and go
It was confirmed that Carina DeLuca's character would leave the show after her and Station 19's Maya Bishop solidified their relationship.
Series regular Amelia Shepherd had her baby with Dr. Atticus "Link" Lincoln and the birth process didn't go as planned at all. Even Meredith's half-sister and head of the cardio thoracic surgery department Dr. Margaret Pierce (a.k.a Maggie) has a love interest.
All of these romances are set to return but with mask compliance in place on set. Fans will have to wait a few weeks more to find out what that will look like.