1 of 'Grey's Anatomy's Younger Actors Might Be the Most 'Underrated' of Them All
In the second season, Dr. Miranda Bailey, one of the most beloved characters on Grey's Anatomy, had a baby. In the middle of a bomb scare, while her husband was having brain surgery, and with the help of George O'Malley, she delivered William George Bailey Jones.
Tuck, as he is called, is not seen frequently, but his character has had some great storylines, including a very powerful episode that addressed racism and police brutality. As a child, naturally a few different actors have portrayed Tuck, but he is currently portrayed by BJ Tanner, who might be one of the most underrated young actors on the show. 
BJ Tanner on 'Grey's Anatomy'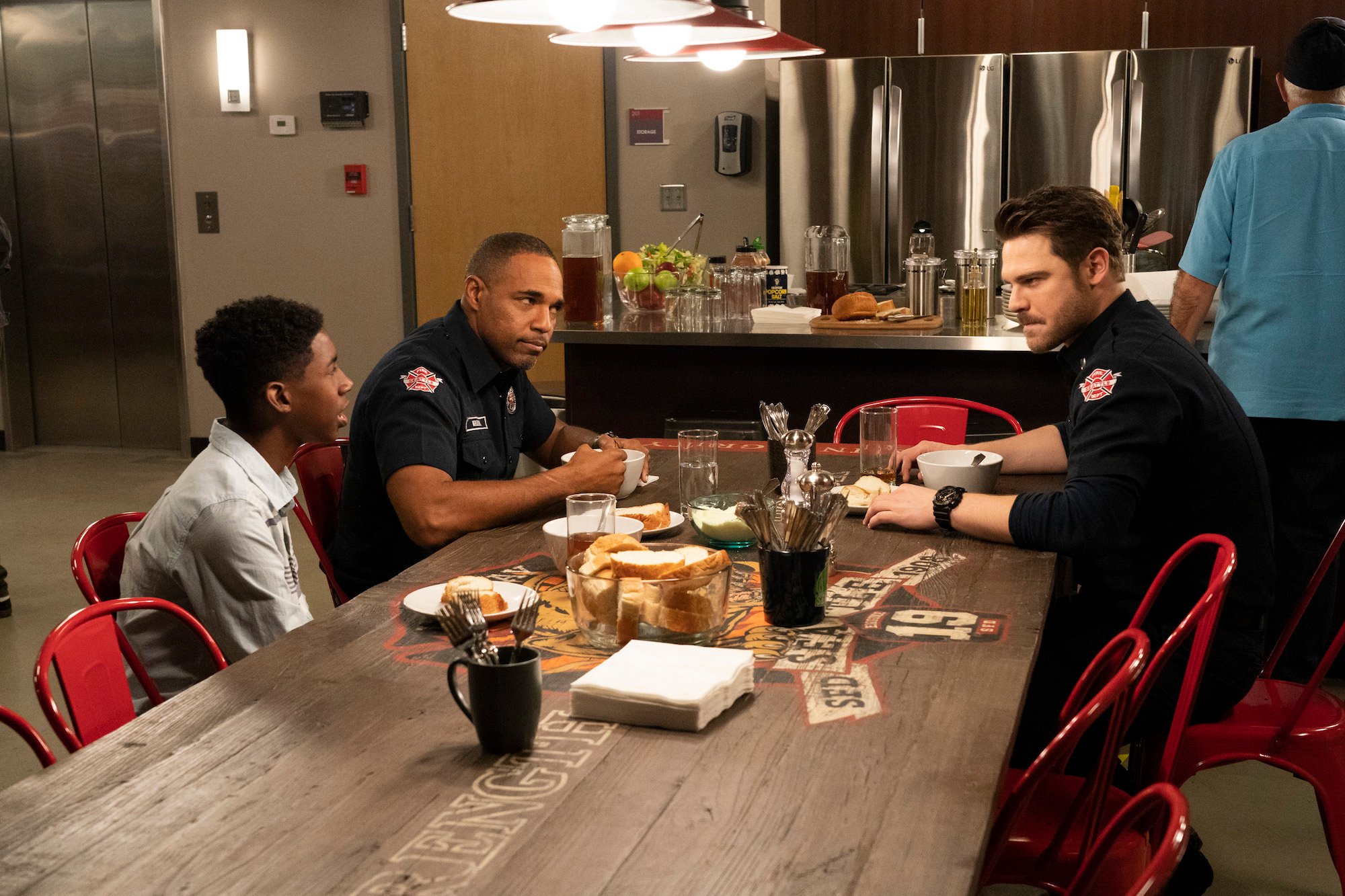 Born May 2nd, 2004, Tanner started acting when he was seven years old. He has had several smaller roles on TV, but his break came, arguably, when he landed the role of Tuck in 2016.
His role as Tuck expanded from Grey's to Station 19 when his stepfather, Ben Warren, decided to become a firefighter. He also had a recurring role on Seth McFarlane's show, The Orville, which is sort of a Star Trek spoof.
Tanner also was a guest star on the Nickelodeon comedy, Nicky, Ricky, Dicky & Dawn, as a country club snob who is involved in a high-stakes mini-golf game. Moving from Nickelodeon to Disney, he also was a guest star on Raven's Home, as a friend of Booker who bragged that because he had gone through three pairs of shoes that year and had a whisker on his chin, he was becoming a man. Involved in sports while growing up, Tanner also has two brothers, Blake and Brandon, neither of who are involved in show business.
Tuck on Grey's 
After being born during a bomb scare, while his father was fighting for his life in surgery, Tuck also had to have life-threatening surgery after a bookcase fell on him when he was a toddler. He came to the hospital, as a visitor, frequently as he grew up. He also had a few instances of lashing out, like when he punched a kid in daycare over a graham cracker or when he punched a kid at school, which seems to be a theme for Tuck. 
In season 14, Bailey and Ben decided it was time to have the "talk" with Tuck about what to do, as a young, black man, if he is confronted by the cops. One of Grey's most powerful episodes, Bailey and Ben told Tuck to be polite, respectful, and control his emotions. Bailey said "Remember, your only goal is to get home safely." Ben followed this up with "Never, never, never run." Tuck has had a consistent presence on Grey's and is growing into a wonderful young man, who also plays the French horn. 
Shining on 'Station 19'
While Tuck started on Grey's, he has also started having a lot of screen time on Station 19, a spinoff from Grey's about a group of Seattle firefighters, one of whom is Ben Warren, former anesthesiologist and surgeon at Grey Sloan Memorial, and Tuck's stepdad. One of Tuck's best scenes, according to his fans, was on the 2nd episode of Station 19 when he pulled a fire alarm so that Ben would come quickly without any questions. The reason? His friend, Ava Linsley, was about to give birth at school. He even helped deliver the baby.
Fans on Reddit have deemed him the most underrated kid actor on Grey's and Station 19. One user, introvertvirus, said the scene when he helped his friend deliver her baby "was a really touching scene that made his acting skills shine." With another user, lemonpolarseltzer, referencing the episode with the "talk" said "This scene made me SOB so hard." Other Grey's kids get more recognition, such as Zola and Sofia, but Tuck is definitely a kid who deserves more recognition, and is really a fan favorite.
As Tuck is getting older, he is truly coming into his own and learning who he is. Tanner does an amazing job showing this, particularly since he has been growing up on set also. He is a great actor to portray Dr. Bailey's son who Grey's fans fell in love with 15 seasons ago.