'Grey's Anatomy's' Kevin McKidd Shares Why He Initially Had to Turn Down a Meeting With Shonda Rhimes
Kevin McKidd of "Grey's Anatomy" passed up a meeting with show creator Shonda Rhimes for a very good reason.
Kevin McKidd joined Grey's Anatomy as a regular cast member in 2008. Taking on the role of Dr. Owen Hunt, the actor had his work cut out for him playing the complex character yet has completely embodied the part.
The Scottish actor had an impressive list of credits to his name before getting the call for the ABC medical drama, as well as being a married father of two. Most trying to make it big in Hollywood would drop everything if they received an invite from show creator Shonda Rhimes, but McKidd had a more pressing engagement when she asked to meet with him for the part of Owen.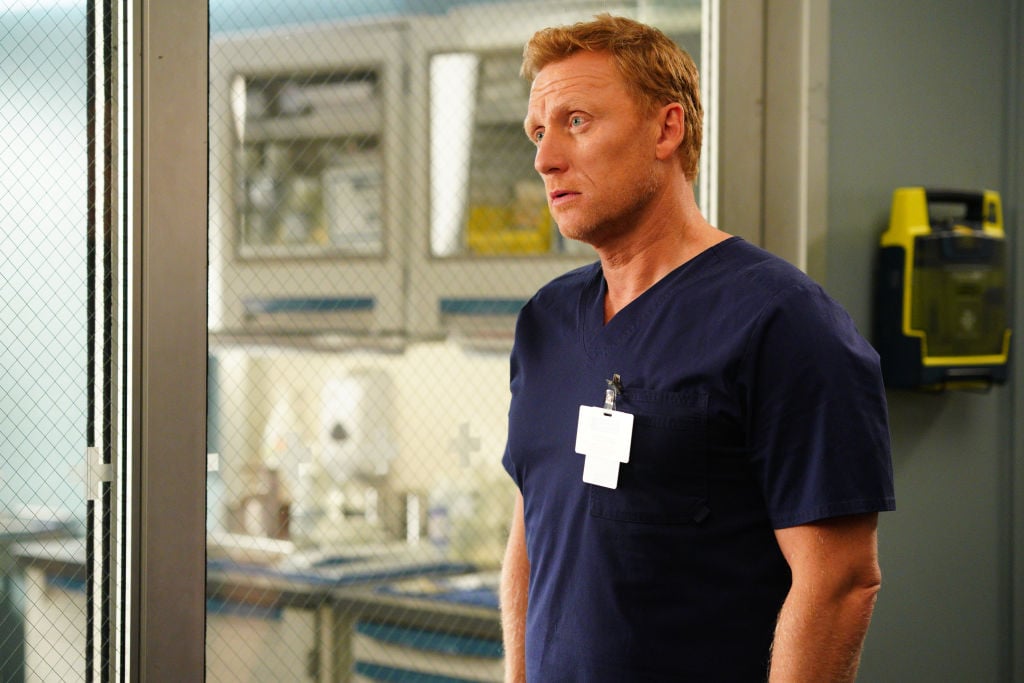 Scheduling conflict
The Grey's Anatomy star had been working on several projects before the ABC hit came along, including parts in television and film. He described receiving the call about the role of Owen after a previous NBC series ended and he was on location for a movie with two Hollywood heavy hitters.
"I went off and did Journeyman and then there was the writers' strike. I was waiting around in Hollywood with a young family going, 'Maybe we should just go back to Britain,'" McKidd told TV Guide. "I got a phone call from my agent saying Shonda Rhimes called about meeting me. I was actually in Romania doing a movie with Woody Harrelson and Ron Perlman and he said, 'They need to see you on the day you land.'"
At the time, the actor was married to Jane Parker and the couple had two young children – son Joe and daughter Iona. McKidd revealed that he had a conflict of interest on the day Rhimes wanted to meet. "The day I landed, I had been away for three months [and] it was my son's birthday," he said. "So I said, 'I'm sorry. I can't meet her it's my son's birthday. I hope she can understand.'"
McKidd scores points with Shonda
Despite cancelling, McKidd's commitment to his son won the women over. "Supposedly Shonda tells the story that her and [producer] Betsy [Beers], when they heard that, said, 'What a great guy,'" McKidd shared. "So, it kind of paid off."
McKidd was able to reschedule with Rhimes to discuss the character and soon discovered that he was on the short list to play the role. "I went and saw them the next day, and we just started chatting. I didn't read for it," the Grey's star said. "They told me about this new character that… was going to be Iraq vet who was dark and messed up. It was between me and one other actor."
And the rest, as they say, is history. "Then, sure enough, I got a phone call that Shonda… decided to give me the role," McKidd said.
Oh, what a match
McKidd wasn't told too much about the character before he took it on but knew he'd be in good hands with the show producers and writers. "I did not know what this character was going to be," he explained. "I had to take the role in blind faith."
Though he hadn't yet been introduced to his onscreen romantic partner Sandra Oh, who portrayed Dr. Cristina Yang, McKidd and the actress knew they were going to be a great team after just one scene together.
"He was designed to be Cristina's new love interest. Sandra and I hadn't met at that point. The first day Sandra and I met, we did a scene together and she was so sweet," the Scottish actor shared. "She said, 'Thank you! Thank you for being a good actor.' And then we just hit it off from that point."
Though Oh departed the hit medical drama in 2014, McKidd would love for her character to reemerge on the show. "I hope [Oh] will [return to Grey's Anatomy]. I think it would be so much fun and it would open up so much again in the story and mix everything up," he told Entertainment Tonight in 2017. "She's just such an amazing actor that I still miss her to this day, every day at work… We're good friends."
Grey's Anatomy fans are hoping for the same thing!