'Growing Pains': Alan Thicke's Career Hit a Low Point Right Before His Audition
The late Canadian actor and songwriter Alan Thicke rose to fame hosting various Canadian game TV shows in the late 1970s and early 1980s. Today, many fans best know him for his role as Dr. Jason Seaver on Growing Pains, a 1980s sitcom that ran for six seasons.
That role won Thicke a Golden Globe nomination, as well as an induction into Canada's Walk of Fame. But before he embodied Dr. Seaver, Thicke's career looked very different. And in his own words, he was at a low point before Growing Pains changed his life.
Thicke calls his pre-'Growing Pains' talk show career a failure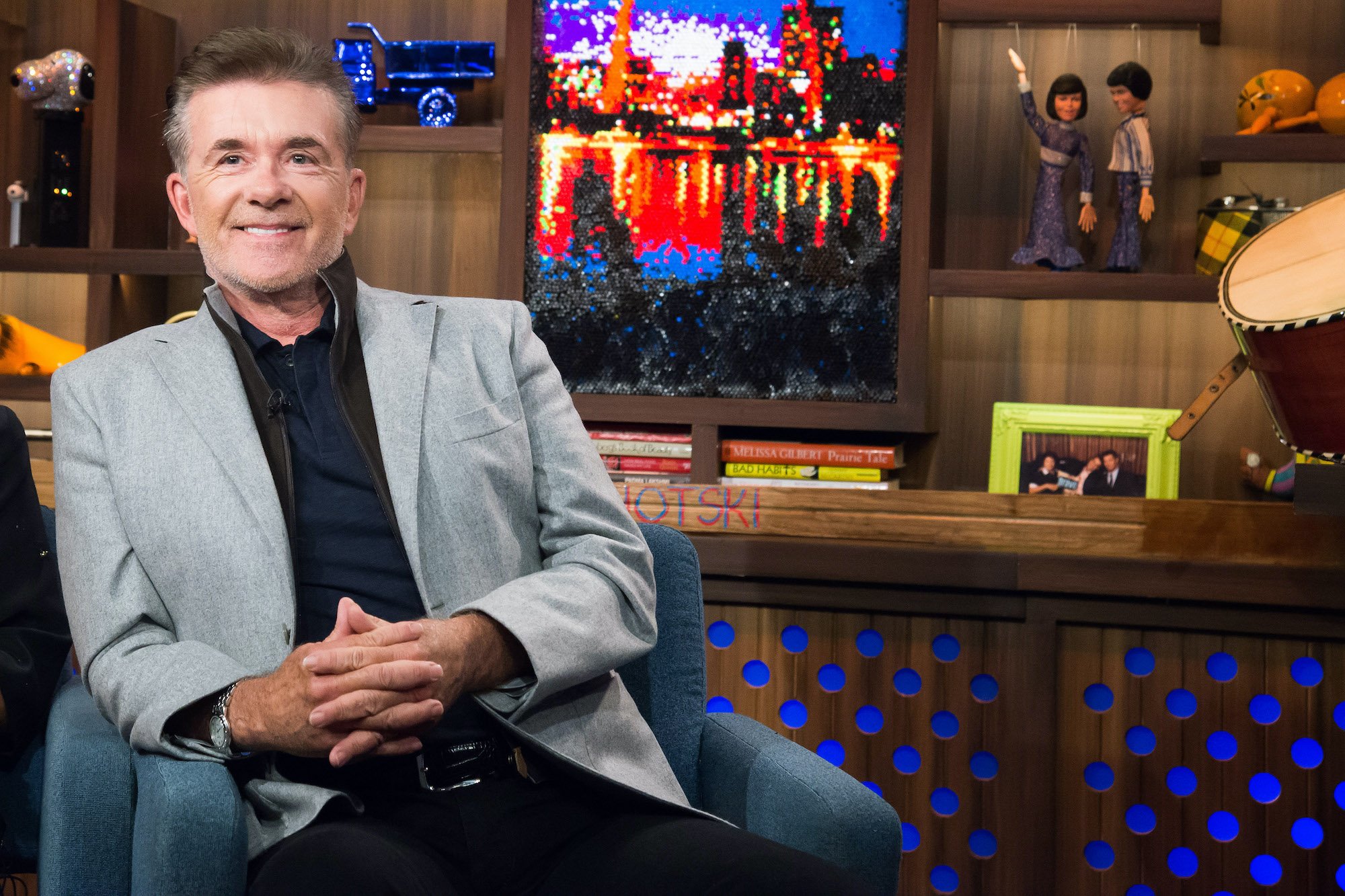 Thicke was born in Ontario, Canada, and much of his early career was centered in Canada. One of his first jobs in television was hosting a game show called First Impressions for a small TV station in Montreal, Quebec.
After a few stints hosting other TV game shows, Thicke moved his career to America.
"Thicke came to U.S. television after having risen to prominence as a host and frequent talkshow guest in his native Canada," explains Variety. "He hosted a short-lived U.S. syndicated late-night talk show, Thicke of the Night, that was one of the first efforts at challenging the dominance of NBC's The Tonight Show." 
The show was an immediate flop and never made it past its first season. In an interview with CNN, Thicke called it "one of the great failures in the history of talk shows."
The 'Growing Pains' producers pitched a character to Thicke
Growing Pains first debuted in the fall of 1985. It would go on to air six full seasons (166 episodes in all). By the time it went off the air in 1992, the show had been nominated for dozens of awards, including numerous Emmys and Golden Globes. 
Growing Pains revolves around the fictitious Seaver family, led by Dr. Seaver (Alan Thicke) and his wife Maggie Seaver (Joanna Kerns). Much of the show's plot lines follow Dr. Seaver's attempts to run the house and parent the family's four children while his wife goes back to work.
The producers were putting together the cast, and felt that Dr. Seaver was someone whose personality would be similar to the real-life Thicke. 
"They said, 'By the way, we have this other show that we haven't found a male lead for yet,' and they could maybe use an Alan Thicke type," the actor told CNN. "And, I said, 'Well, I happen to be available.'" After all, his talk show had just been canceled.
Thicke went to the audition and got the part. "I remember when I finally got the part, bursting into tears in the parking lot and phoning my two young boys instantly and basically feeling that now I'd be able to take care of them," he recounted to the news organization.
Thicke's career was never the same after 'Growing Pains'
The sitcom reinvented Thicke's entire career trajectory. "It's unclear just how much Thicke made on each project, but there's no doubt that much of his fortune likely came from his seven years of work on Growing Pains," reports Romper, which estimates that Thicke's net worth was approximately $40 million.
After Growing Pains went off the air, Thicke starred in additional sitcoms and TV shows, including Hope & Gloria, The Bold and the Beautiful, and Celebrity Cooking Showdown.
He passed away in 2016 at the age of 69. "[The] star who played one of the quintessential television fathers of the 1980s died…of a ruptured aorta," notes Variety.
[Correction: An earlier version included an incorrect name for Jason Seaver.]