'Growing Pains': Andrew Koenig Was Related to a 'Star Trek' Actor
"As long as we keep on givin', we can take anything that comes our way…we got each other, sharin' the laughter and love." Growing Pains was one of the most beloved TV shows in the late '80s and early '90s. A family show known for tackling tough issues, such as bullying and drugs, it had an impressive cast that included Alan Thicke and Kirk Cameron, among others. Cameron played the oldest son, Michael Seaver, and was best friends with Richard "Boner" Stabone, played by Andrew Koenig. In addition to Growing Pains, Koenig was a guest star on My Two Dads and 21 Jump Street. He also has a cool link to the original Star Trek.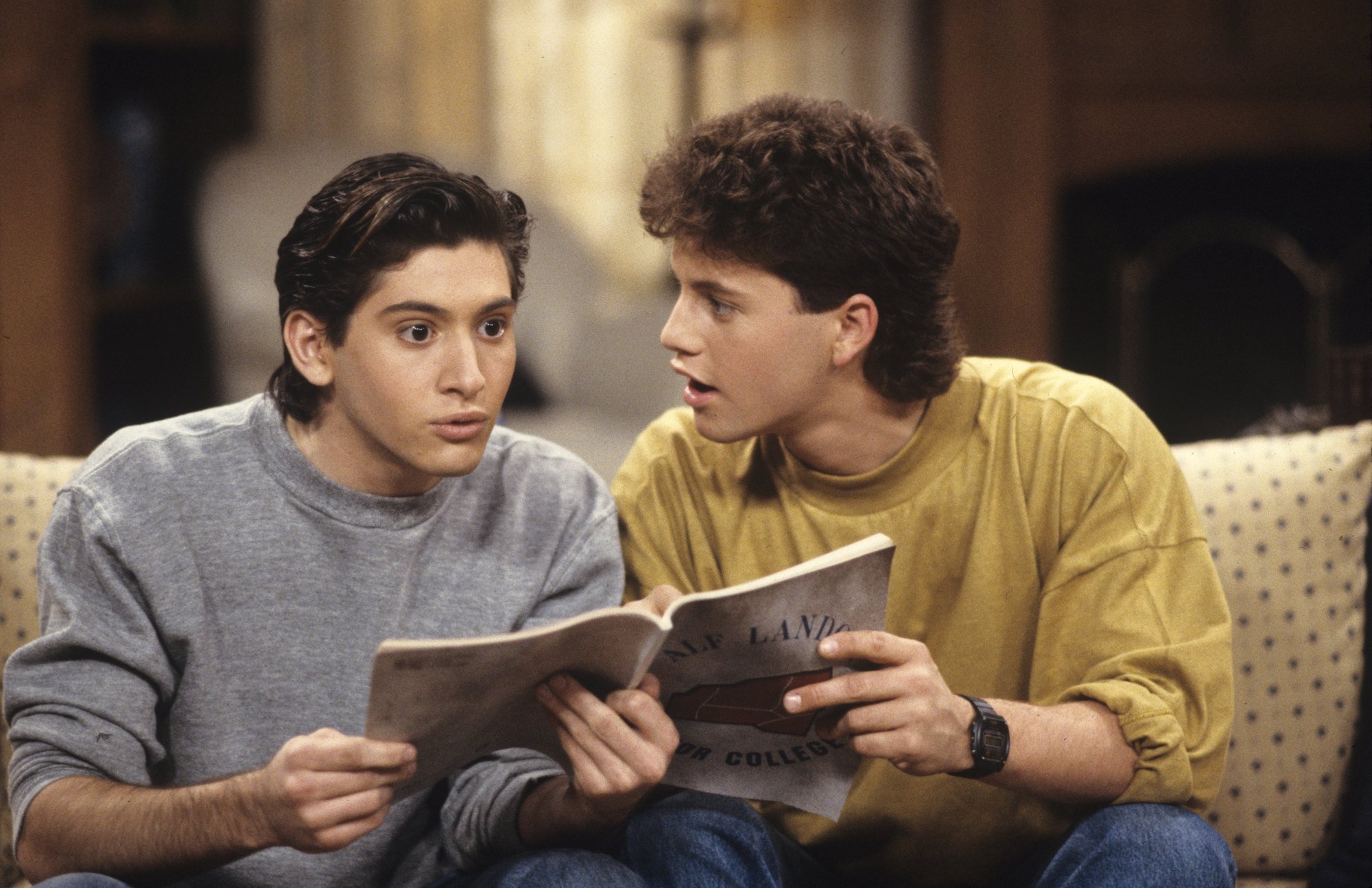 What is Andrew Koenig known for?
Koenig got his big break as a child actor on Growing Pains in 1985. In addition to other guest star appearances, he was the voice of Ambush and Night Creeper Leader in the animated G.I. Joe series. He also had a few theater roles and performed with an improv group, Charles Whitman Reilly and Friends. He became more involved with behind-the-scenes work as a writer, producer, director, and editor for various projects.
Koenig also was a video producer for the podcast Never Not Funny. In the late '90s into the 2000s, Koenig became involved in nonviolent actions for environmental protection, as well as speaking out against China and their implicit support of military dictatorships in Burma and Sudan. Sadly, Koenig died on February 16, 2010.
Who did Koenig play on Growing Pains?
For the first four seasons, Koenig played Michael Seaver's best friend, Richard Stabone, also known as Boner. He got into all the jams you would expect teenage boys to get into alongside his best buddy Mike. While he was not portrayed as the best student, he did attend Alf Landon Junior College with Mike after high school graduation. However, halfway through their freshman year, having received all Fs on his finals, he makes the decision to drop out of college. Instead of hanging around town not doing anything, Boner announced that he was joining the Marines. Mike and Boner, predictably, end up fighting about this, but of course, make up right before he leaves for basic training.
How is he related to Star Trek?
Koenig actually has two connections to the Star Trek universe, though one is a bit more significant than the other. He had a small role as Tumak in the 1993 episode of Star Trek: Deep Space Nine, "Sanctuary." As Mental Floss points out, more significantly, his father is Walter Koenig, known for his role as Ensign Pavel Chekov in Star Trek: The Original Series and in all seven Star Trek movies that featured the original cast.
Interestingly, Koenig senior was also in an episode of Deep Space Nine, via archive footage, that centered on one of the most popular Star Trek storylines, tribbles, small furry creatures that reproduce rapidly. The Deep Space Nine episode, "Trials and Tribble-ations" showed the crew digitally inserted into scenes from the original Star Trek episode, "The Trouble with Tribbles." 
Even though his character's nickname has become fodder for jokes, Koenig was a staple of the first four seasons of Growing Pains. And his father became a key character on Star Trek and was even George Takei's best man at his wedding. Re-runs of Growing Pains are always fun to watch, particularly for the '80s kids that grew up on them. And the classic Star Trek "The Trouble with Tribbles" is never not hilarious.