'Growing Pains' Wasn't the First Time Tracey Gold and Kirk Cameron Played Siblings on Camera
During the golden age of the family sitcom TV show, few shows were more popular than Growing Pains. 
The series, which focused on the Seaver family, portrayed a believable family as they figured out how to guide a changing world. While the show was as much about the parents as the kids, Kirk Cameron and Tracey Gold's Mike and Carol became the breakout stars.
However, the actors' family bond goes before and long after their time on Growing Pains. 
Becoming siblings
Naturally, one might trace Cameron and Gold's television family bond back to Growing Pains. However, the pair got a pre-series bonding experience in a McDonald's commercial long before the Seaver family hit the airwaves.
According to Cameron's book, the pair met on the set of a McDonald's commercial. Cameron was coming off of a significant role in Robin Williams' film The Best of Times. 
According to Cameron, he was initially smitten by Gold on the set of that commercial. After the pair got cast as brother and sister, however, they started acting like it too. Growing Pains was a typical family sitcom about the troubles of raising children in an ever-changing world. It elevated patriarch Alan Thicke from a talk show host and jingle-writer to television royalty. 
The series was on the air for seven years. During that time, the Seaver family grew to include The Last of US and Recess voice actress Ashley Johnson and a young Leonardo DiCaprio as an at-risk youth that the Seavers take in. While the series had its ups and downs, a loyal audience, and a series of reunion specials, the familial atmosphere did not always bleed off-screen. In recent years, Cameron and Gold, particularly, saw its fair share of ups and downs. 
'Growing Pains': Cameron burns some bridges
Cameron and Gold went separate ways after Growing Pains. Cameron expanded on the brand he built as something of an Evangelical Conservative firebrand. While he still has a heavy presence in the faith-based film community, his regressive rhetoric often gets more attention than his work as a speaker or actor. 
According to GLAAD's website, during a 2012 interview with Piers Morgan, Cameron made headlines for anti-LGBTQ rhetoric, calling Homosexuality a choice and coming out against gay marriage. 
"Marriage is almost as old as dirt, and it was defined in the garden between Adam and Eve. One man, one woman for life till death do you part. So I would never attempt to try to redefine marriage. And I don't think anyone else should either," explains Cameron. "So do I support the idea of gay marriage? No, I don't."
Gold, who still acts on occasion when she isn't raising her four children, doesn't give many interviews airing out her dirty laundry. However, after Cameron made national headlines, she came out against his regressive views on same-sex marriages. 
The bad blood between them temporarily subsided when the duo and their third brother, Jeremy Miller, went on the Today Show to discuss their time together. They spoke glowingly of one another. However, as Cameron continues with his reckless political gestures, Gold does not hold back. 
'Growing Pains': Where are they now?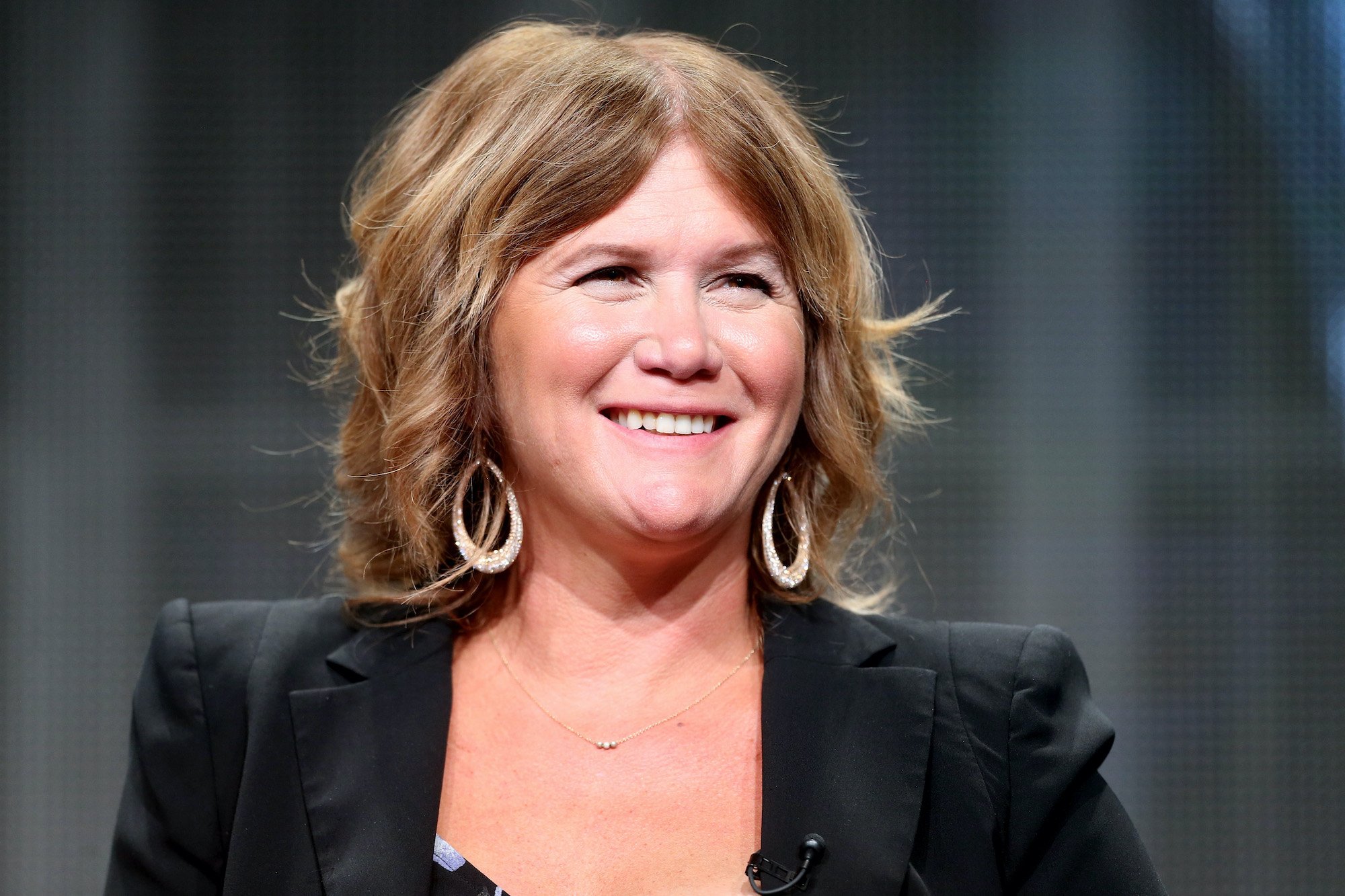 According to Today, Gold joined Miller in calling out Cameron after he hosted a series of maskless Christmas Carol sing alongs during the height of the pandemic. 
"Checking in with my dear brother Mike," she tweeted. "@KirkCameron As your more intelligent sister I want you to know that I disapprove. I'm worried about you brother AND your family. Wear a mask. Stay home. Sing later."
Cameron and Gold are prime examples of how on-screen siblings adopt similar behavior. After all, with over 30 years together going back to childhood, this comes naturally. Whether they still get along or grew apart, the family dynamic appears to have bled off of the screen. However, going back to that McDonald's commercial, it appears as though the love still remains beneath all the differences.