'Growing Up Hip Hop:' Are Angela Simmons and Bow Wow Exploring a Relationship Again?
Romeo Miller recently confirmed that he's taking a step back from Growing Up Hip Hop as a full-time castmember due to not agreeing with the current direction of the series. He's been open about his disdain for production's methods of drumming up the drama for the show. One of the central storylines has revolved around the relationship between him and his longtime friend and co-star, Angela Simmons – and a love triangle with Bow Wow.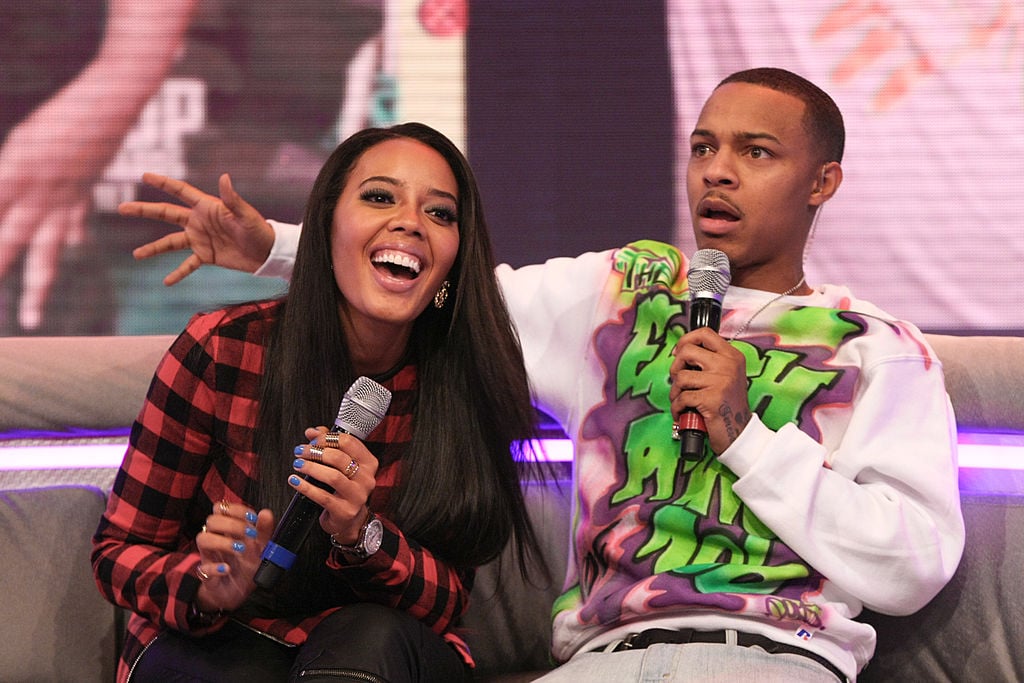 Simmons and Miller are currently estranged due to their issues. With the two of them not on speaking terms, Simmons and Bow Wow are now interested in rekindling their relationship. 
Romeo Miller cites Angela Simmons's on-again-off-again relationship with Bow Wow and the two "growing apart" as the reason for their rift
Miller and Simmons have been on the show since its inception and also work as co-executive producers of the series. Their relationship has been well documented, with the two having a close friendship but it's been obvious that there are romantic feelings between them – at least from Romeo's standpoint.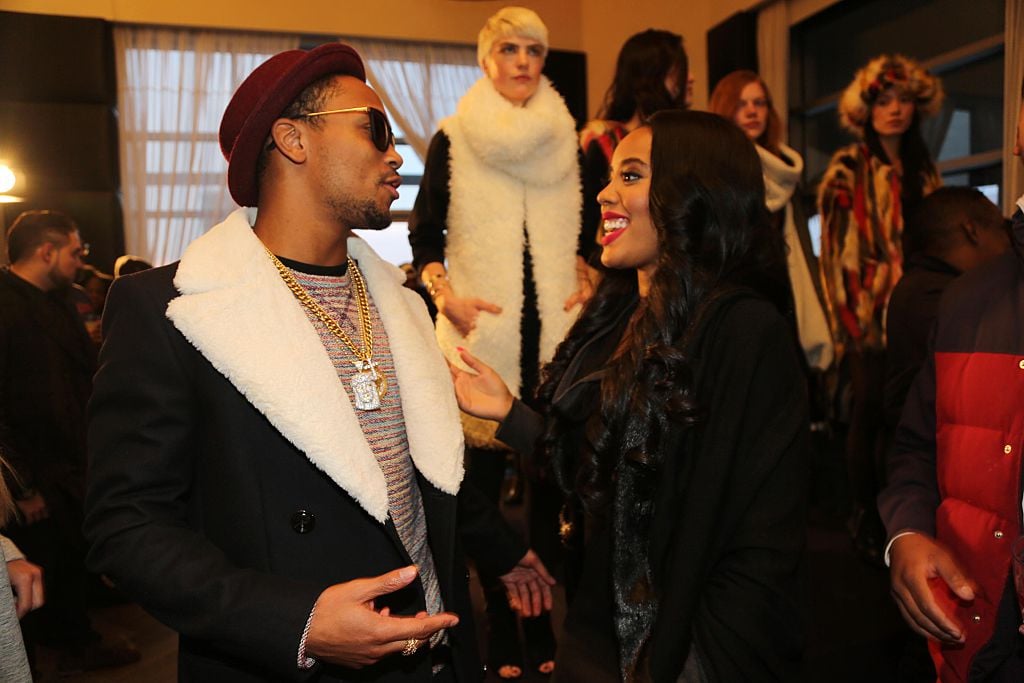 Romeo has been open about his love for Simmons and wanting to take their friendship from a platonic one to something more again – but Simmons has been hesitant, keeping Miller in the friend zone and often utilizing him as a soundboard for her to vent about her actual relationships. Miller even lost a girlfriend at one point due to his close relationship with Simmons, which he later regretted. 
This season has documented the crumbling of Miller and Simmons's relationship, with Miller choosing to distance himself from Simmons altogether, attributing his decision to his belief that they've grown apart. Simmons claims she was blindsided and hurt but Miller's choice to do so.
Miller also was open about the strain that Simmons's relationship with fellow rapper and Growing Up Hip Hop star Bow Wow has had and feeling slighted and overlooked. Miller claimed producers of the show tried to use the love triangle to drum up ratings.
"Even the situation with Bow, people tried to pit us against each other," he said – as reported by Madame Noire. "That was my idol as a little kid. I put him on my first single. And the whole world they want you to compete. Now, it's happening as adults and I'm like it's not about to go there."
Angela Simmons and Bow Wow both hint at possibly rekindling their romance
Now that Miller is out of the picture and has verified that he's not returning to the show as a full-time cast member, Simmons has been spending more time with Bow Wow.
In a recent episode, Simmons says the rapper broke her heart several times since knowing one another. The two sat down to discuss their relationship and were candid about their feelings for each other.
When Simmons asked Miller how many times he broke her heart, he responded, "a million. Simmons expanded further and hinted that she still hoped they'd one day reconcile.
"All the way from 17 [when we met] all the way up, I believed that maybe—in some fantasy— we could be and that was gonna work," she told him.
In a confessional, Bow Wow spoke about the long and sometimes complicated history with Simmons.
"Our bond was like a Martin and Gina thing. There will always be that question of 'What if?," he said. He shared their relationship did not work due to Simmons's decision to remain a virgin until she married, something that he said was too difficult of a commitment for him.
Simmons said that she's open to dating Bow Wow again. "Bow has definitely grown as a man. You never know. Me and Bow may or may not date again. At this point, we're just friends- so, we'll just see."
Viewers can keep up with Simmons and Bow Wow's rollercoaster romance on Growing Up Hip Hop.