The 4 'Grown-ish' Characters Most Likely to Get Married in Season 4
There have been plenty of big surprises on the TV show Grown-ish over the years. Zoey (Yara Shahidi) choosing Luca over Aaron, Nomi's pregnancy, and Zoey dropping out of school come to mind as some of the biggest. Now, the Grown-ish Season 4 premiere kicks off with a massive one: Someone's getting married. These are the most likely contenders.
'Grown-ish' Season 4 returns with a trip — and a wedding
Grown-ish Season 4 gets off to an exciting start. Despite everything that happened in the series finale, it looks like the whole group (minus Sky, who's busy with the Olympics while Halle Bailey films The Little Mermaid) travels to Mexico for a vacation. And there are definitely some surprises in store.
"Summer is heating up," reads the description for the episode "Ugh, those feels again" (via the Futon Critic). "In part one of the season four premiere, Zoey and the gang head to Mexico for a summer getaway filled with drinking games, new hook-ups, some relationship drama … and even a wedding!"
Vivek seems like the most likely option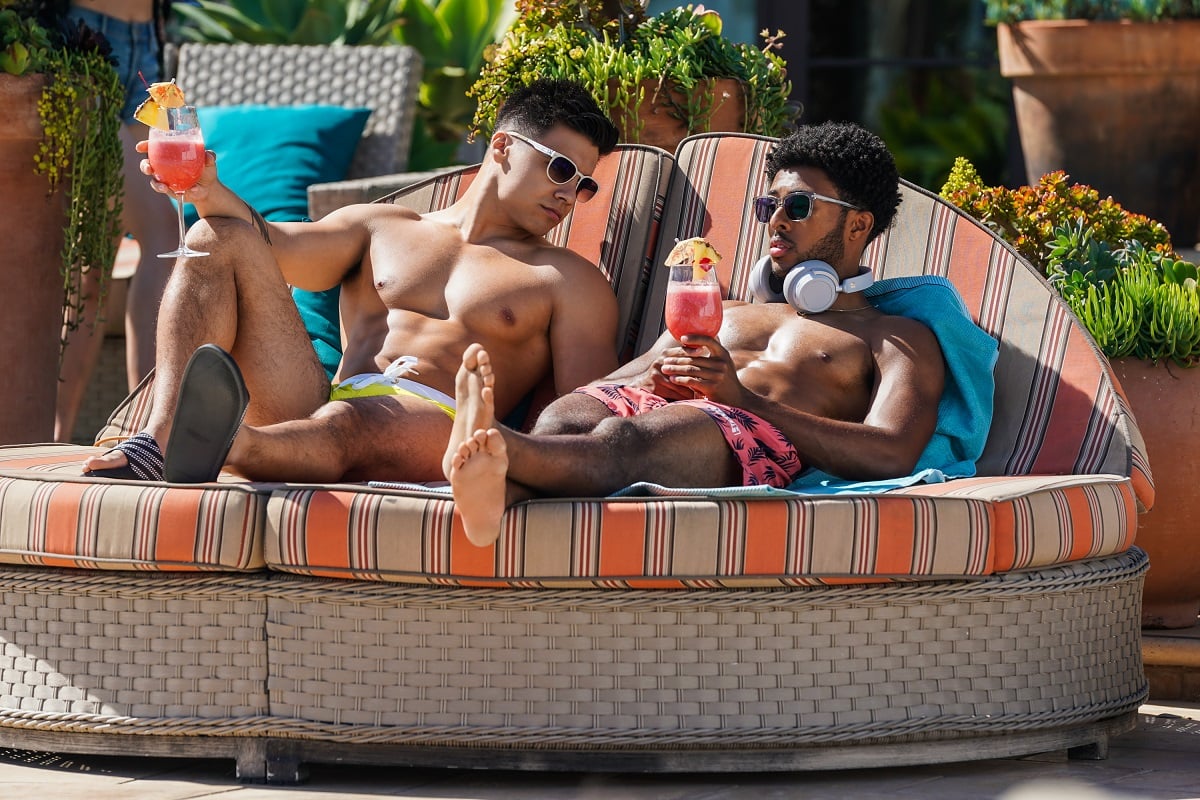 Of all of the main characters, Vivek most often remains on the outside of the action. That is, until Grown-ish Season 3 when he began living with the girls and found himself weighing in on their problems. He even got his own storyline involving a new girlfriend and his drug dealing — the latter of which looked like it was about to land him in trouble with the former.
Given what a wildcard he is and how he's likely not doing well after getting busted in the season 3 finale, Grown-ish Season 4 could kick off with his wedding. Who would he be marrying? That's anyone's guess. But his proclamation in the trailer that he's "a failure on not one, but two continents" (even though Mexico and the U.S. are on the same continent) could be indicative of a mistake made on the trip.
Jazz and Doug could get back together
Despite Grown-ish's ever-evolving love triangle between Zoey, Aaron, and Luca (and, briefly, Francia Raisa's Ana), the couple many fans really care about doesn't involve any of those people. Instead, since the beginning, the most solid relationship in the series has been that of Jazz and Doug.
But during their break, while Jazz prepared for her Olympic qualifying trials, the athlete hooked up with someone else. And, try, as he might, Doug couldn't get past it. So even though they broke up "for good" in the season 3 finale, it's not hard to imagine that a little vacation time brings them back together.
Why Ana and Javi could also make sense
Though least likely from a spontaneity perspective, only one group member has ever taken a pledge of abstinence until marriage. Ana and her boyfriend, Javi, did just that, only to break it and then recommit to their promise in the same episode. And all seems good — for a little.
In the penultimate episode of season 3, Ana begins to suspect Javi is cheating on her. Though he's not in the trailer, there's very little change Grown-ish Season 4 won't continue Ana and Javi's storyline. Maybe that "somebody" he was texting had to do with a proposal?