'Grown-ish' Season 4: Zoey Has Trouble With Aaron and Luca, but Not in the Way Fans Expected
Season 4 of 'Grown-ish' introduces a new dynamic to the Zoey-Aaron-Luca love triangle. What are they all at odds about?
Grown-ish Season 4 kicks off on July 8, 2021. The popular Freeform TV show follows Zoey Johnson and her friends at Cal U through all kinds of obstacles. Of course, romance factors in. It looks like Zoey will face off against both of her primary love interests in the upcoming season.
Zoey's relationship history with Aaron and Luca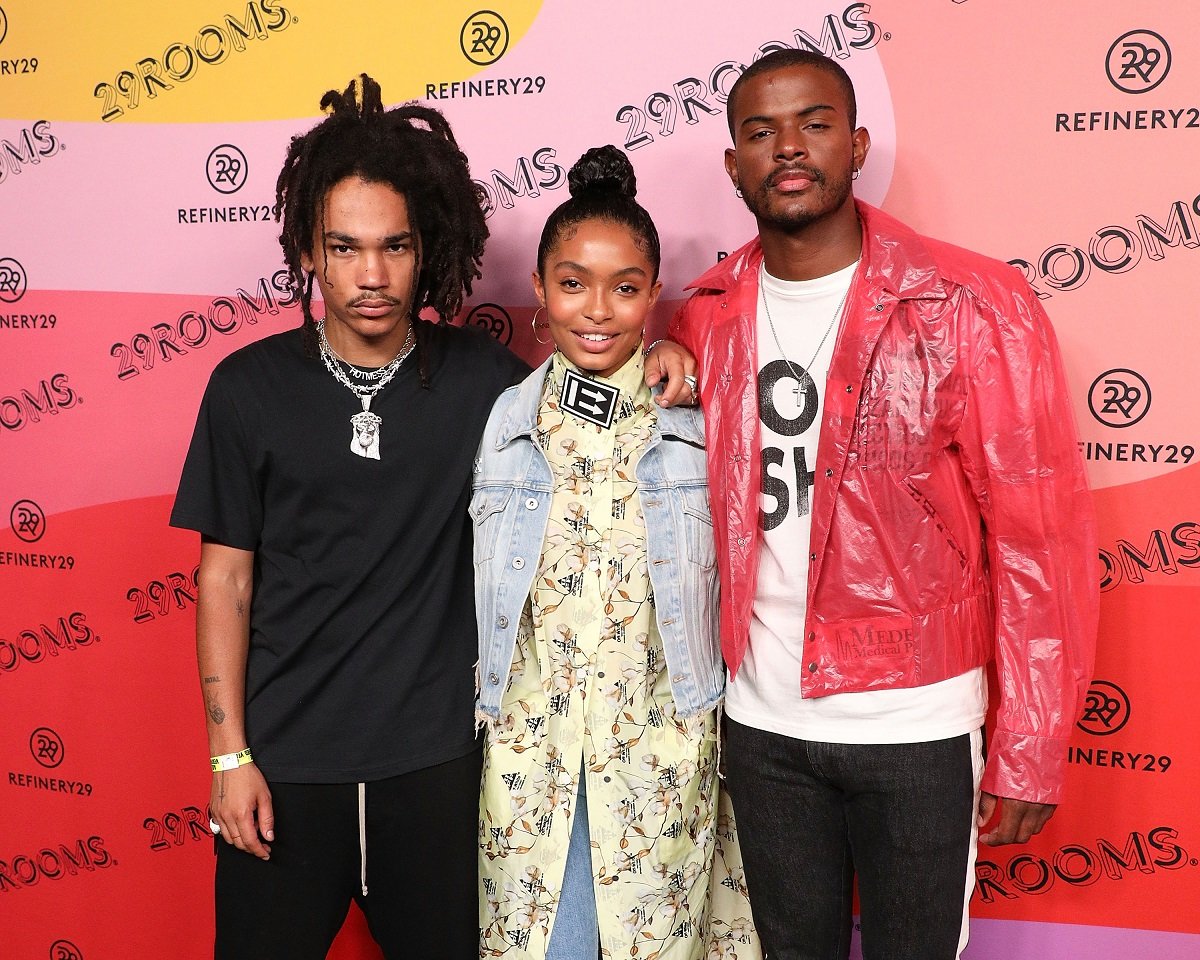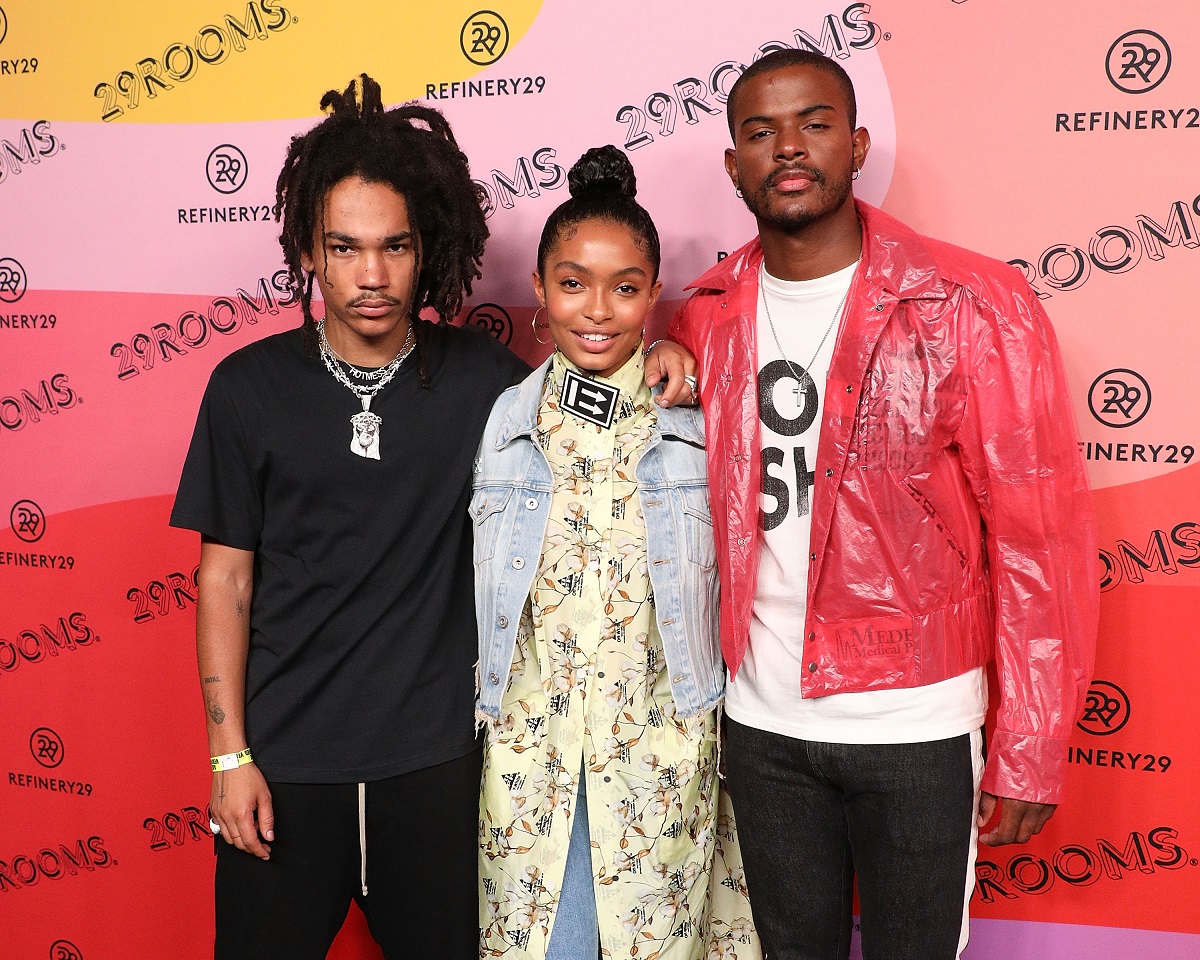 Zoey connected with Aaron during the Grown-ish backdoor pilot on Black-ish. They met up again when the series began, and she enrolled at Cal U. She had a crush on him, but they didn't define their relationship, and she dated someone else. After ending things with Cash, Zoey had two guys to choose from: Luca and Aaron.
She picked Luca and the two date throughout Grown-ish Season 2. Aaron starts sleeping with Zoey's friend and roommate, Ana (Francia Raisa). When Zoey finds out, she reacts poorly. Zoey and Luca break up, and Zoey and Aaron share a couple of kisses that never amount to anything. That is until they sleep together in season 3.
In 'Grown-ish' Season 4, she's dating Aaron
"Clean hands, clean slate, fresh start," Zoey proclaims in the Grown-ish Season 4 trailer as she heads back to school following her time off. But we also see her get arrested as a series of mugshots appear on the screen. And it looks like Aaron is involved, somehow.
One scene shows the two of them seated, with Aaron noting he's in handcuffs. Though the trailer doesn't explain why or how they got arrested, it also shows them (as well as the rest of the group) at a protest, coming up against police officers, as well as watching riots unfold. "My clean slate is dirty already," Zoey proclaims in another segment.
Luca, Zoey, and Aaron disagree on 1 subject
Clearly, Zoey and Aaron will face their share of hurdles in Grown-ish Season 4. But it's hard to tell precisely how Luca fits in. He comes on vacation with them to Mexico and is shown holding a protest sign, too. But Zoey's clean slate might have less to do with her arrest and more to do with something involving Luca.
"You put my degree and possibly my entire career in jeopardy," Zoey tells her ex in a scene. "If anybody should have called out Zoey's boss, it should have been you," Luca says to Aaron in another. Aaron responds, "What you should be doing is keeping my girl's name out your mouth."
Will Zoey ever date Luca again?
Though Zoey and Aaron always seemed like a match to some, she bonded with Luca over their love of fashion. And, for a while, it seemed like they made a good couple. But given something he said last season, it doesn't seem likely that Team Luca will ever prevail in the ish universe.
In the season 3 finale, Zoey tells Luca about her "situation" with Aaron, and he says they "deserve each other." He points out that she denied having feelings for Aaron during their relationship and seems pretty hurt by the whole thing. "I came to terms with the end of us a long time ago," he adds.