'Guardians of the Galaxy': James Gunn Defines the Theme of His MCU Trilogy and What We'll Learn About Rocket in 'Vol. 3'
James Gunn, director of 'Guardians of the Galaxy,' watched the film and tweeted along in April 2020. Here's what he revealed.
Though his upcoming film DCEU The Suicide Squad isn't due out for quite some time, James Gunn seems to be ready to get back to the franchise that made him such a get for the studio: the Marvel Cinematic Universe's Guardians of the Galaxy. Here's what he recently said about the movie, its sequels, and one character who will play an important role in the next entry.
James Gunn is responsible for the 'Guardians of the Galaxy' trilogy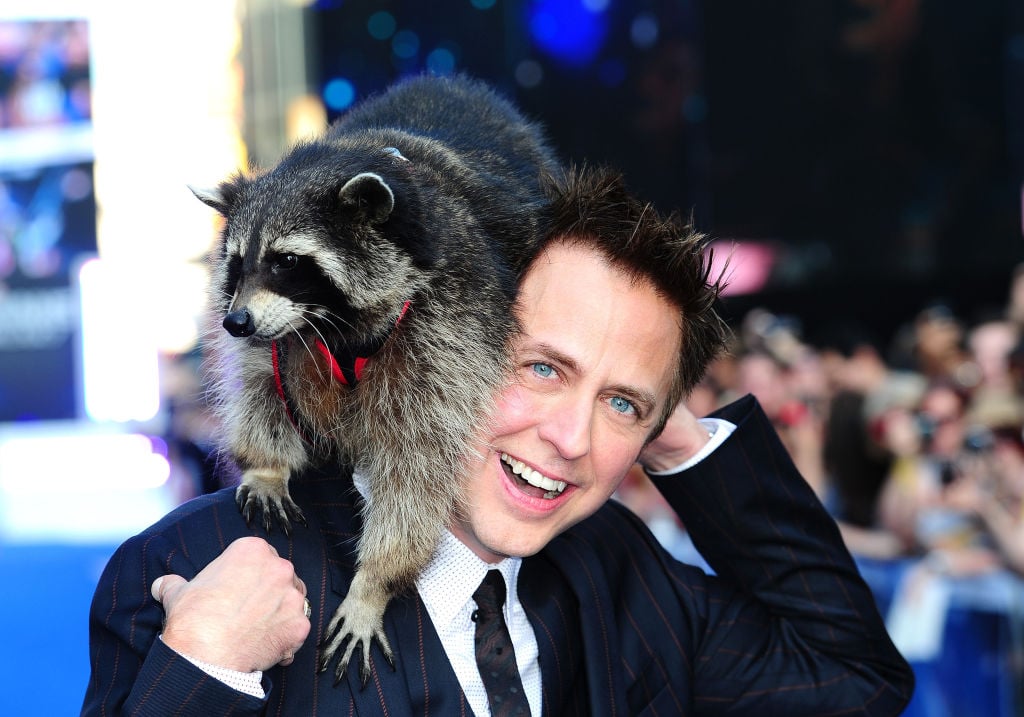 Gunn is the writer and director the 2014 film GoTG. The movie was considered a risk for Marvel Entertainment, as it introduced a comic book property that is not as well known as, say, Iron Man and Captain America. But Gunn's first entry was a success, and fans were eager for more adventures with Star-Lord, Gamora, and the like.
They received just that. Guardians of the Galaxy Vol. 2 was released in 2017. For the next few years, the characters were tied up in the events of Avengers: Infinity War and Avengers: Endgame. However, a third film is in the works (though it was delayed due to Gunn's 2018 firing and subsequent re-hiring).
He live-tweeted the first film in 2020
The coronavirus (COVID-19) pandemic has delayed the release of Marvel films such as Black Widow and those set to come after it. In order to remain positive in these times, many have been having quarantine watch parties. On April 7, 2020, Comicbook.com held one for GoTG, with Gunn tweeting along.
Gunn revealed plenty of information, including lines that were cut and favorite scenes. In several tweets, he highlighted the impact of Rocket. Gunn even shared a photo of his "favorite moment," in which Drax comforts Rocket after Groot's death, saying, "It's probably the first time Rocket has ever experienced physical tenderness in his life."
Gunn summarizes the trilogy
Rocket was a focal point of his tweets from the beginning. When the characters first arrive at the prison, Star-Lord catches a glimpse of Rocket's back, where cybernetics have been "painfully placed in his body," according to Gunn. He added, "Rocket's loneliness and disaffection is at the center of the franchise for me."
The director continued, saying that as a whole "the trilogy…is about a group of outsiders who have all experienced childhood trauma – with the exception of Drax." This is later emphasized in the scene in which Star-Lord calls them all "losers — I mean, like, folks who have lost stuff."
How Rocket will play a role moving forward
While it was interesting to learn facts about the 2014 entry, many fans were most curious about what's to come. According to Gunn, he didn't know "a lot of specifics" about the scripts for Vol. 2 and the upcoming third film when writing the first, but he did have a plan.
As for what's going to happen in the next movie, Gunn says Rocket "is a big part" of it. This is something he's spoken about in the past, but he gets a bit more specific here, saying that the scars on Rocket's back are there to set up what we'll learn about his origin.