'Guardians of the Galaxy' Star Dave Bautista Is Pushing James Gunn to Make a Marvel Drax and Mantis Spinoff
Marvel star Dave Bautista explains why he's pushing James Gunn to make a 'Guardians of the Galaxy' spinoff with Drax and Mantis.
Dave Bautista is a standout in the Marvel Guardians of the Galaxy movies. First of all, he's taller than any of his costars, but writer/director James Gunn also gives him some of the funniest lines. Guardians of the Galaxy, Vol. 2 introduced the character Mantis (Pom Klementieff) who was a great foil for Drax. They continued in Avengers: Infinity War.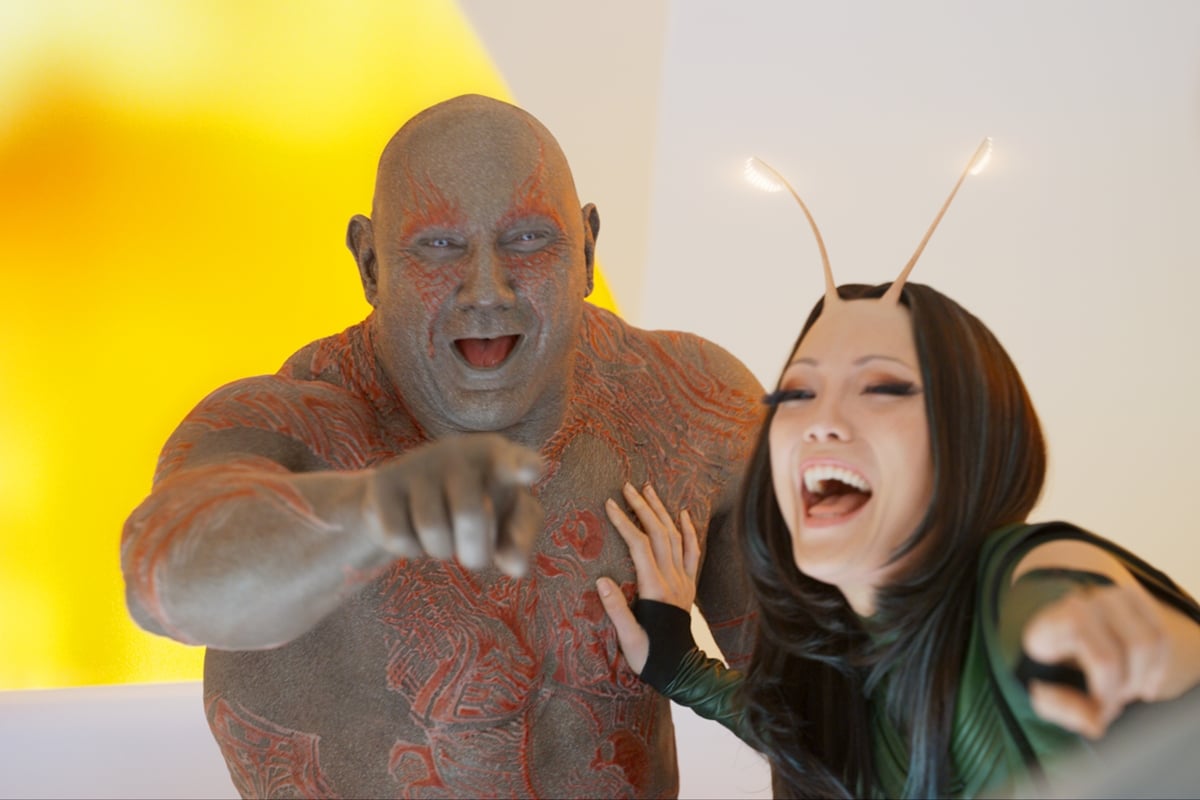 Gunn has mentioned a Guardians of the Galaxy spinoff that would center on Drax and Mantis. Bautista is really hoping Gunn will make that spinoff. Bautista was on The IMDB Show on June 25 promoting his latest movie, My Spy. Here's why he's pushing for a Drax/Mantis movie.
Dave Bautista already loves all his 'Guardians of the Galaxy' costars
The Guardians of the Galaxy are the misfits of the Marvel universe, literally the universe. There's Star-Lord (Chris Pratt), Gamora (Zoe Saldana), Rocket (Bradley Cooper) and Groot (Vin Diesel). Bautista is eager to work on Guardians of the Galaxy, Vol. 3 too.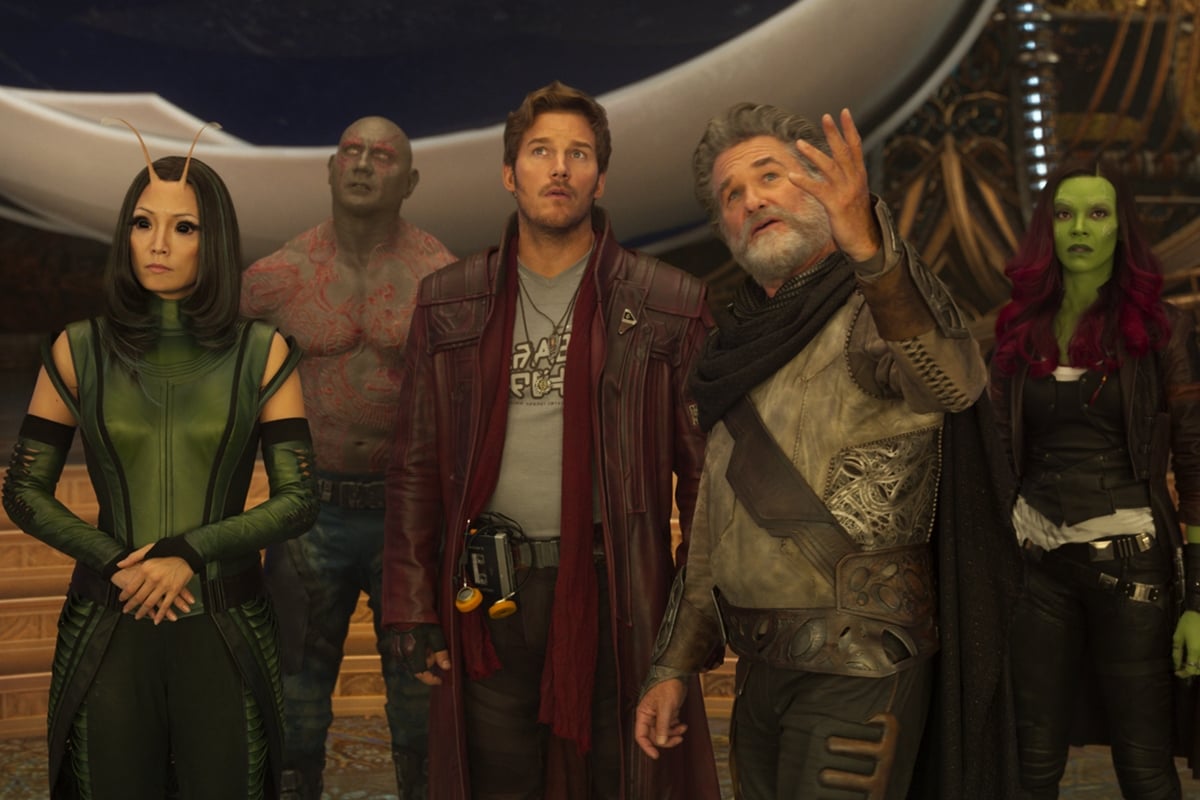 "I like working with my castmates," Bautista told host Tim Kash. "I love them, I love these guys. It's just a joy to be able to go to work and do what you love and be with people you love and have fun and laugh all day because they're amazing, they're talented and they're fun people. They're just good people. They're like family. I feel ike I'm hanging out with my family all day. We just laugh so much."
Mantis took 'Guardians of the Galaxy' to the next level
Before Mantis joined the Guardians of the Galaxy, Bautista had the most laughs with Pratt. 
"Pratt's hysterical and Pratt goes off script a lot," Bautista said. "So once he starts rambling you just never know what's going to come out of his mouth and it's pretty hysterical."
However, Mantis added a new dimension that makes Bautista want a movie that's just Klementieff and him.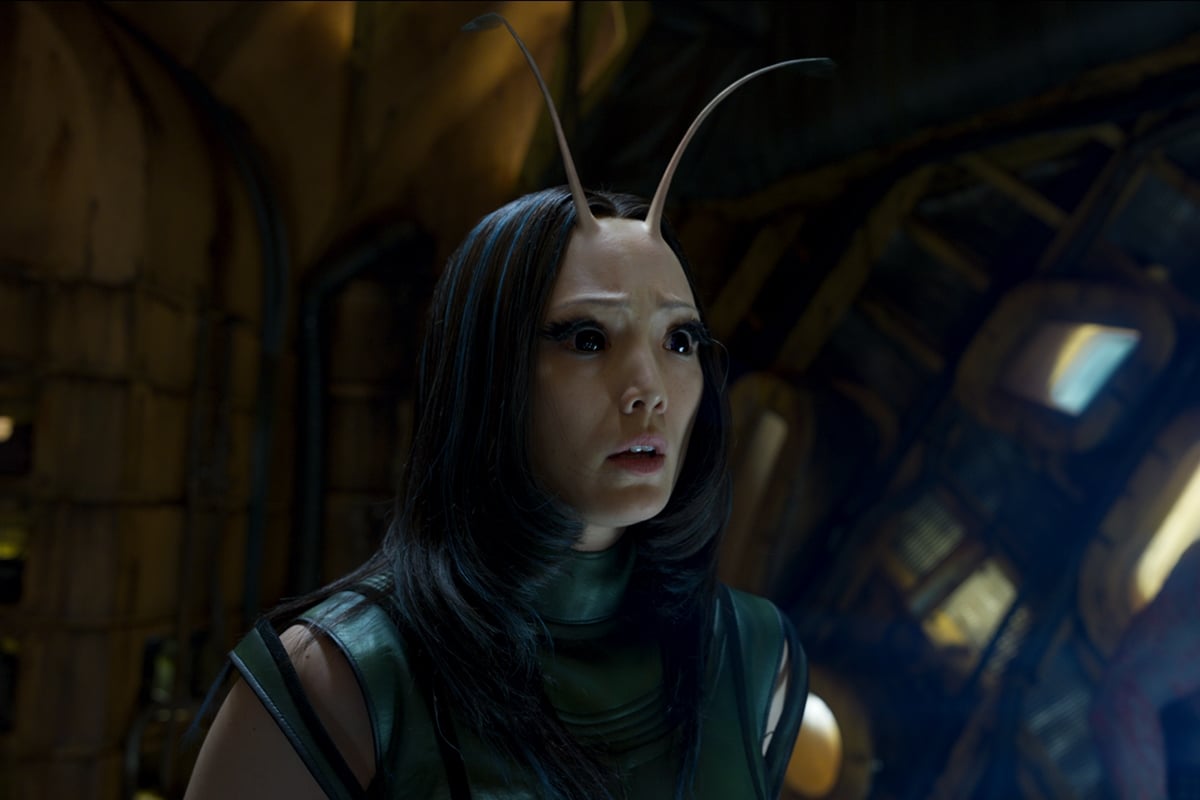 "Also, Pom is really, really funny," Bautista said. "She's so funny because she's so sweet and some of the ridiculous stuff that cxomes out of her mouth. At one point James had this idea about a Drax/Mantis movie and I was like oh God, please let that happen." 
This will make a Drax/Mantis movie hard for Dave Bautista
A Drax and Mantis spinoff would be a buddy movie full of their banter. However, it would give Bautista the same nerves the Guardians of the Galaxy movies do. It turns out Drax doesn't come naturally to him.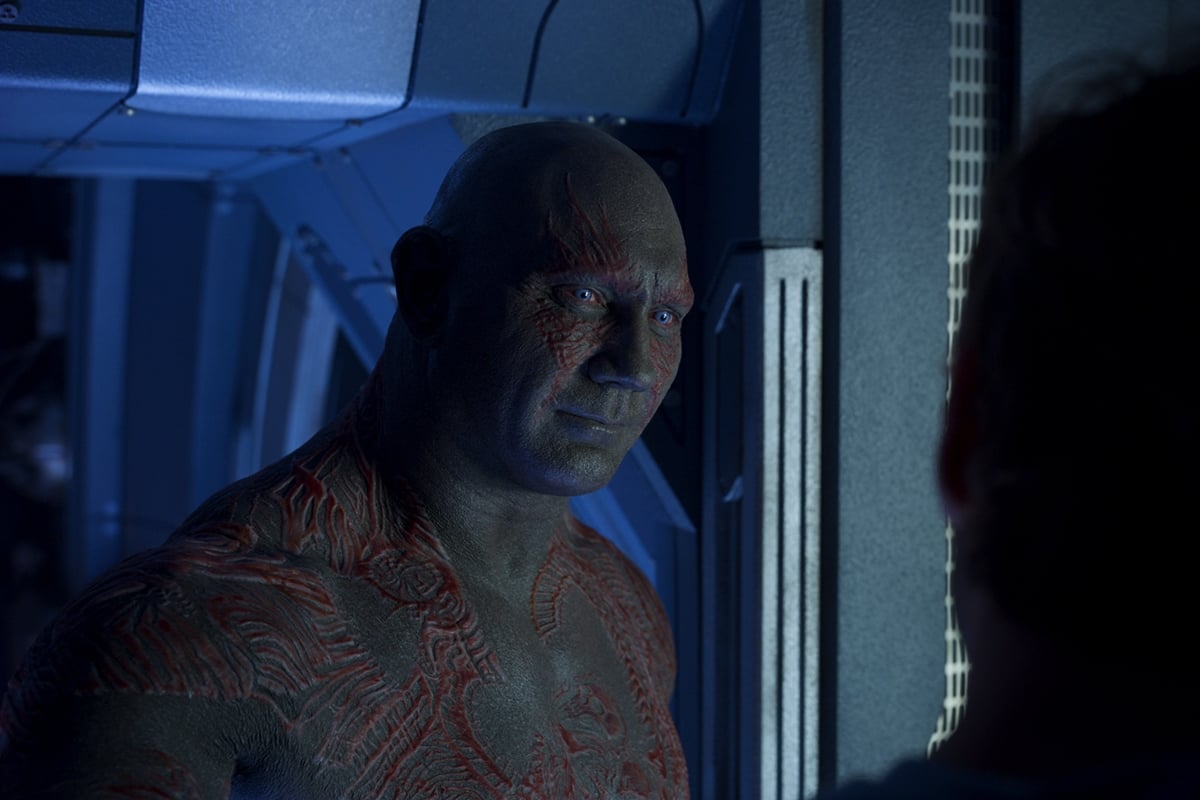 "No, I hate it," Bautista said. "I'm so embarrassed. A lot of times because I'm not a big person, Drax is a big person, a big character and James loves for me to play him big and sometimes ridiculous. It's not who I am and it's not who I am as a performer. I have to force myself to be that way. I can get really self-conscious about it. Everything I do is very subtle and softspoken but Drax is not."