Gucci Mane Taunts Jeezy Ahead of Verzuz Battle With Meme About His Dead Friend, Fans React
After years of feuding, Gucci Mane and Jeezy are slated to come together for what might be the biggest Verzuz battle ever.
Naturally, some fans interpreted this collaboration as a truce between the rappers, but maybe not. Ever since the Verzuz announcement, Gucci Mane has continued to take jabs at the fellow Atlanta rapper, most recently making a joke that left fans cringing.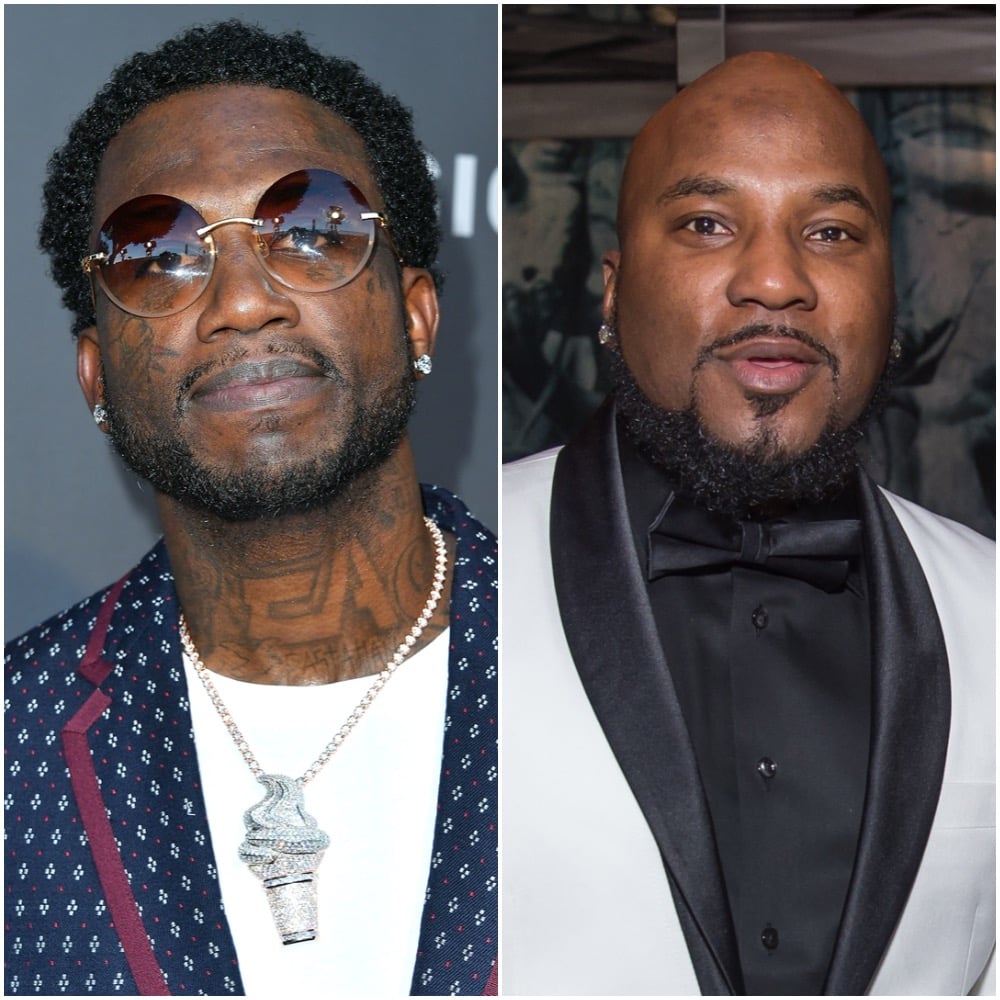 A detailed history of the Gucci Mane and Jeezy feud
Once collaborators, the rappers started feuding in the mid-2000s over the rights to their 2005 song "Icy." As noted by Complex, Jeezy had hoped the song would appear on his debut album Let's Get It: Thug Motivation 101, but it ultimately wound up on Gucci Mane's first album Trap House.
This resulted in a number of diss tracks from both sides, including Jeezy's "Stay Strapped," where he reportedly put a bounty out on one of the rapper's chains.
As tensions surged, the drama turned deadly later in 2005, when Jeezy associate Henry Lee Clark III and three other men rushed into an apartment Gucci Mane was visiting and assaulted him.
During the attack, Gucci Mane responded with gunfire, fatally wounding Clark. He would later be arrested for the killing but was freed in 2006 after claiming self-defense.
Ever since, there's been plenty of back-and-forth between them. However, Jeezy opened the door for reconciliation in a July appearance on T.I.'s podcast, ExpediTIously.
"I just feel like it has to be one of those Mafia backroom conversations, man," he shared. "What I've learned over the years is that it's big business—people that went to Yale still do business with people that went to Harvard. It's going to have to be a real convo, it's been decades."
Jeezy and Gucci Mane eventually decided to reunite on Verzuz
After Jeezy's comments, fans started expressing hope on social media that the two would come together and participate in the popular Verzuz series. At some point, Jeezy contacted co-creator Swizz Beatz to pull something together, he told The Breakfast Club. But Gucci Mane "respectfully declined."
He opted to go against T.I. instead, but eventually, Gucci Mane came around and took him up on the challenge. The "Wasted" rapper announced the battle on his Instagram on Nov. 15, writing in the caption, "Tell buddy Get ready Thursday Nov 19 @verzuztv Trap God vs Snowcone," tossing a barb at Jeezy's nickname, Snowman.
Gucci Mane has continued to toss shots at Jeezy ahead of their Verzuz battle
The latest jab came on Nov. 17, when Gucci Mane posted a meme on Instagram that joked about Clark's death. The image shows how Jeezy might react to Gucci Mane playing his 2012 song "Truth," where he raps, "Go dig your partner up, [N-word], bet he can't say sh*t." Gucci Mane laughed at the meme in the caption, sharing several silly emojis.
So far, Jeezy has not responded to the jab, but social media users had plenty to say.
"Welp, verzus over before it even started 🤦‍♂️😂," one person wrote while another person said, "This is definitely not gonna end well….😂😂😂😂😂."
"I think this the first versus that needs A1 security 👀," a third fan commented as someone else urged both parties to "play nice."
We, too, hope that these two will be able to keep it together — at least for the fans. But we'll see.