Gucci Mane Declares 'I Pray My Haters Die of Corona Virus' and Twitter Is Outraged
It's 2020 and celebrities still haven't learned that some thoughts are better left in the group chat rather than broadcasted on Twitter. Gucci Mane is the latest celebrity in hot water after saying some truly heinous things on Twitter. On Easter Sunday (April 12, 2020) Gucci Mane took to his Twitter page to share his …
It's 2020 and celebrities still haven't learned that some thoughts are better left in the group chat rather than broadcasted on Twitter. Gucci Mane is the latest celebrity in hot water after saying some truly heinous things on Twitter. On Easter Sunday (April 12, 2020) Gucci Mane took to his Twitter page to share his thoughts with his 8.4 million followers. However, he managed to offend quite a few people in the process.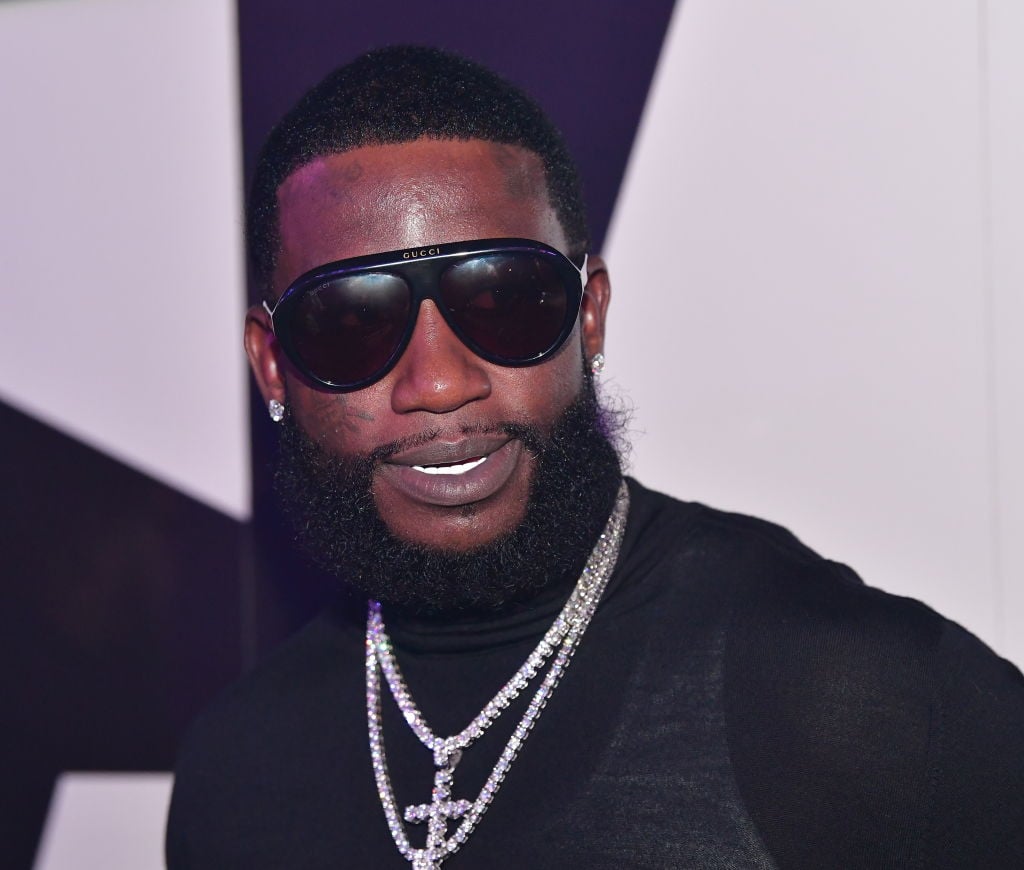 "Luck favors the prepared," Gucci Mane shared with Twitter early Sunday morning. Most people liked that message and showed that they agreed with the rapper. However, things quickly took a turn for the worse when he followed up with an additional tweet just 11 minutes later. "I pray my haters die of corona virus [sic]," the 40-year-old shared.
Gucci Mane wishes death upon his haters
Of course, Gucci Mane was referring to the coronavirus (COVID-19) pandemic that has claimed countless of lives across the globe. The pandemic threatens to overwhelm America's health care system if drastic measures like quarantining and social distancing aren't followed. To date, all but five states have issued some form of lockdown order, at least in some of their largest cities. Coronavirus is hardly a joke and many fans and critics of Gucci Mane didn't take kindly to his insensitive Twitter comment.
Though over 70,000 people like Gucci Mane's twet, the majority of people were outraged by his remarks. As the rapper chose to post the insensitive comment on Easter Sunday, people felt that it was in poor taste and in poor timing. Naturally, many people declared that he was "canceled" and proclaimed that that would be boycotting his music from now own. Others encouraged him to seek help because his thoughts were indicative of an extremely warped mindset.
Fans on Twitter are outraged by the comment
"Man you need some online church services and a hug. This is the worst timed tweet ever. There are people actually mourning the loss of loved ones now, due to the virus. Bad move big homie…," one of Gucci Mane's fans responded to him on Twitter. "Wow…very very immature and uncalled for… Life would have been very boring without haters and enemies, they keep us on our toes bro," another person replied the rapper.
Other people felt that Gucci Mane's comments could come back and harm him. Many believed that saying something so negative, especially on a very public platform like Twitter, could only negatively impact his karma. "Nooooo Gucci… be careful what you wish on others, life has a wild way of finding its way back," one fan warned the rapper. "Never wish death upon anyone 🤦🏽‍♂️ was that comment even necessary? Enjoy Easter with your family bruh and pray that wish doesn't turn on you," another person added.
Has Gucci Mane 2006 returned?
Others found the comment awful, but were unsurprised. Many critics pointed out Gucci Mane's history of being problematic on Twitter and in the real world. "That sounds very 06 Guccish, 👀" one person wrote, citing a time when Gucci Mane was known for being most problematic. Who knows what sparked such a terrible tweet, but hopefully the rapper will able to learn from his mistakes and better understand the severity of coronavirus.