'Guiding Light' Stars Brittany Snow and Paul Wesley: Who Has the Higher Net Worth in 2020?
As actors, Brittany Snow and Paul Wesley have been in many different films and TV shows over the years. However, both got their start in the same place: On the long-running soap opera, Guiding Light. How are they each doing in terms of net worth all these years later? Let's find out.
Brittany Snow and Paul Wesley were in 'Guiding Light'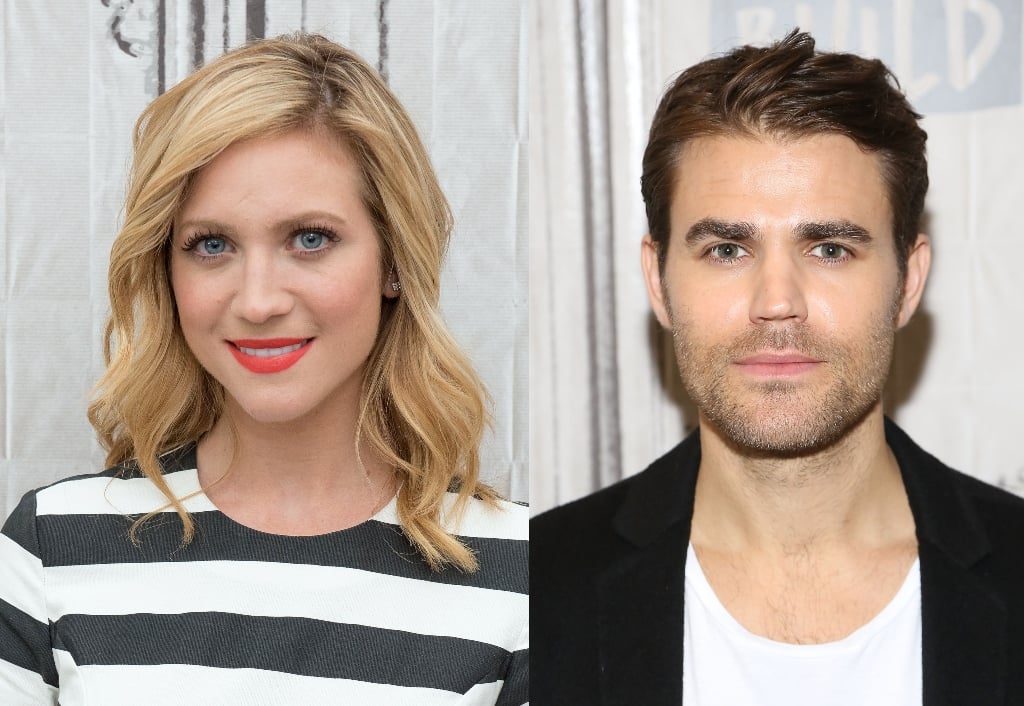 Both Wesley and Snow starred in Guiding Light for a time. Snow portrayed Susan "Daisy" Lemay, the adopted daughter of Jim Lemay. The character was originated by Brittany Slattery years before. Snow began acting on the soap opera in 1998 and stayed until 2001.
For a time, Susan dated Maxwell "Max" Nickerson Jacobs, played by Wesley. (At the time, however, Wesley was credited under his legal last name, Wasilewski.) The actor took over the role from Jesse Soffer in 1999 and played Max for about a year before exiting the series.
Snow went on to star in the 'Pitch Perfect' franchise
Snow left Guiding Light for a primetime drama: NBC's American Dreams. After its cancelation, she made her way to the big screen, starring in films like John Tucker Must Die and Hairspray. The latter was where many were first introduced to her talents as a singer.
Today, Snow is best known for her role in the Pitch Perfect film franchise. She's also returned to TV over the years, more recently with a recurring role in Crazy Ex-Girlfriend and her lead role in the short-lived Fox drama Almost Family.
Wesley is best known for 'The Vampire Diaries'
Wesley left Guiding Light before Snow for a role in the short-lived drama Wolf Lake. He appeared as a recurring character in series such as Everwood, Army Wives, and 24. However also appeared in a few films, but, for the most part, he subsisted on guest spots for several years.
Everything turned around for Wesley when he was cast in The Vampire Diaries in 2009. At present, he stars in the anthology show Tell Me a Story. And has a recurring role in the Apple TV+ miniseries Defending Jacob. Wesley has also taken his talents behind the camera as a director and producer.
Snow and Wesley worked together again
Snow and Wesley have worked together on two projects since Guiding Light ended. First, he had a recurring role in American Dreams. Then, many years later, he played Charlie, the boyfriend to her character, Michelle, in the 2016 film The Late Bloomer. "We waited 15 YEARS to play an onscreen couple just so we could take this picture," Snow joked.
In May 2020, more than twenty years after they first acted opposite one another, Snow shared a couple more throwbacks from their Guiding Light years in her Instagram Story. "Paul Wesley and me at 13. I kept him out of trouble," she wrote over one.
Who has a higher net worth in 2020?
So which one of these has made out better, financially speaking? Despite playing a vampire on TV for nearly a decade, Wesley is short by a bit. He's worth a reported $6 million. As for Snow, her steady career has helped her edge him out, as her net worth is estimated to be around $9 million.