Guillermo Del Toro Isn't Impressed By This $4 Billion Fan-Favorite Fantasy Franchise
Director Guillermo Del Toro is highly regarded as a maker of richly tormented fantasy films. But he doesn't love every fantasy movie that ends up onscreen. Del Toro recently shared which mega-popular fan favorite he despises.
Del Toro excels in fantasy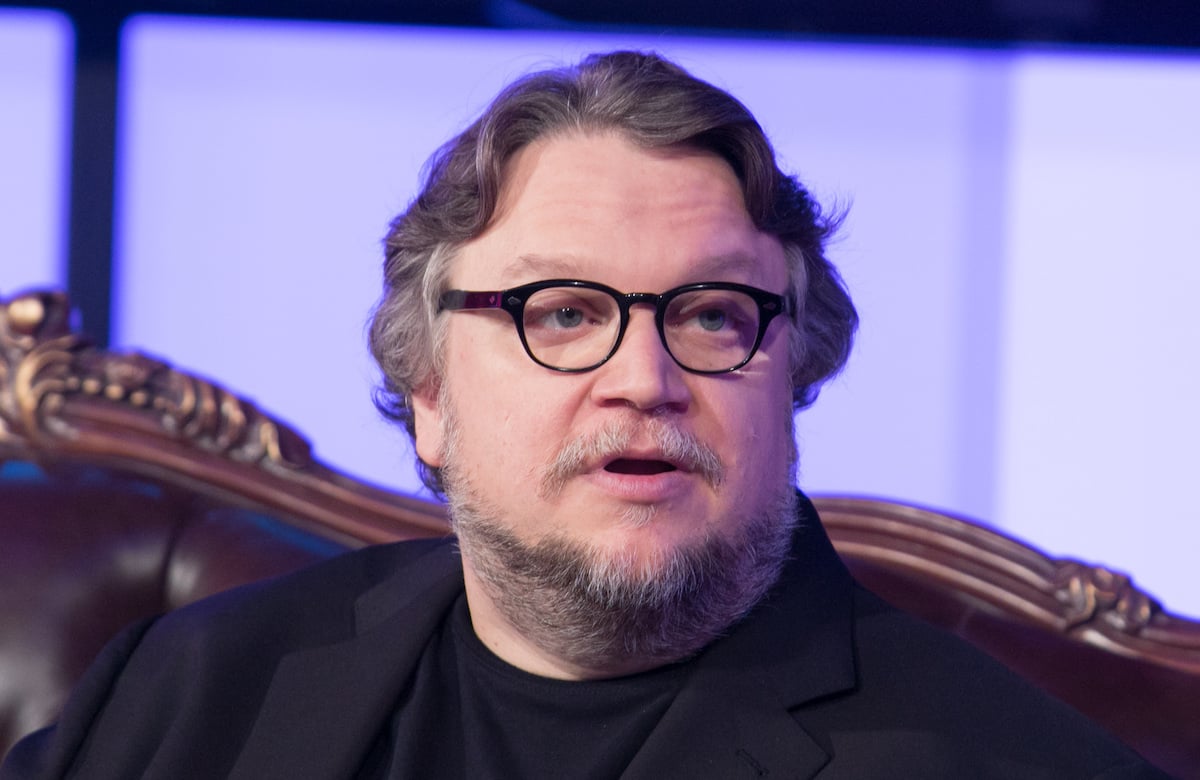 Del Toro is no stranger to the genre. His talent for fantasy ranges from atmospheric period pieces like Pan's Labyrinth and The Shape of Water to more futuristic films like the Kaiju popcorn flick Pacific Rim. Movies like the classically gothic Crimson Peak and the chilling ghost tale The Devil's Background delve deeply into the supernatural with stories about spiritual unrest.
As a writer/director/producer, he's highly decorated as well. His accolades include both Best Picture and Best Director Academy Awards for 2017's The Shape of Water; he also picked up a Golden Globe for directing the same year. Other awards include a BAFTA Award for Best Direction (The Shape of Water), a HUGO Award for Best Dramatic Presentation (Pan's Labyrinth, 2007), and a Goya Award for Best Original Screenplay (also for Pan's Labyrinth). That's really just the tip of the iceberg–add in a handful of Arial Awards, some Critics Choice and Directors Guild of America honors, an Emmy, a Bodil, and a Nebula Award, and you still won't have scratched the surface of Del Toro's awards gravitas.
He's not impressed by the fan-favorite trilogy 
Del Toro's style is singularly unique. His monsters defy anything resembling common sense. So it comes as no major surprise that he's not crazy about certain films that have an excess of mass appeal.

In an interview with Salon.com that ran in 2006, Del Toro said he didn't like what he calls "heroic fantasy" like The Lord of the Rings
"I was never into heroic fantasy. At all," he told Salon. "I don't like little guys and dragons, hairy feet, hobbits — I've never been into that at all. I don't like sword and sorcery, I hate all that stuff."  
Del Toro was careful not to mention the beloved series by name. But the references to hobbits make it obvious that it's about LOTR. Specifically, he was asked by Salon.com about the books; clearly, he wasn't a fan of J.R.R. Tolkien's work, either. 
Del Toro did admit to appreciating C.S. Lewis–for a time.
"C.S. Lewis was another thing," he told Salon. "I really enjoyed him as a kid, but he's too Catholic for me. It's not something as an adult I can feel comfortable relating to."
He made the statements during the time he was attached as director for 'The Hobbit'
Oddly enough, Del Toro made the statements during the time he was slated to be director of The Hobbit. He reconciled his earlier statements about The Lord of the Rings by pointing out the book's differences.
"It's the only Tolkien book I read," he said to Salon. "I tried my best to read Lord of the Rings, the trilogy. I could not. I could not. They were very dense. And then one day, I bought The Hobbit. I read it and I loved it."
Ultimately, del Toro's The Hobbit gig didn't pan out. Peter Jackson returned to helm that trilogy as well.
RELATED: Peter Jackson: The Director's Net Worth, and Why his Beatles Movie is a Good Idea