What Was 'Gunsmoke' Actor Amanda Blake's Net Worth at Her Death?
Airing from 1955 to 1975 on CBS, Gunsmoke was one of the longest-running series of all time. The TV Western starred James Arness, Dennis Weaver, Milburn Stone, and Amanda Blake as Miss Kitty Russell. Originally a radio show from 1952 to 1961, Gunsmoke became one of the first adult Westerns written for television. It made stars of its cast, including Blake, who appeared in all but one season. So, how much money did she make from Gunsmoke, and what was Amanda Blake's net worth at her death?
What was 'Gunsmoke' about?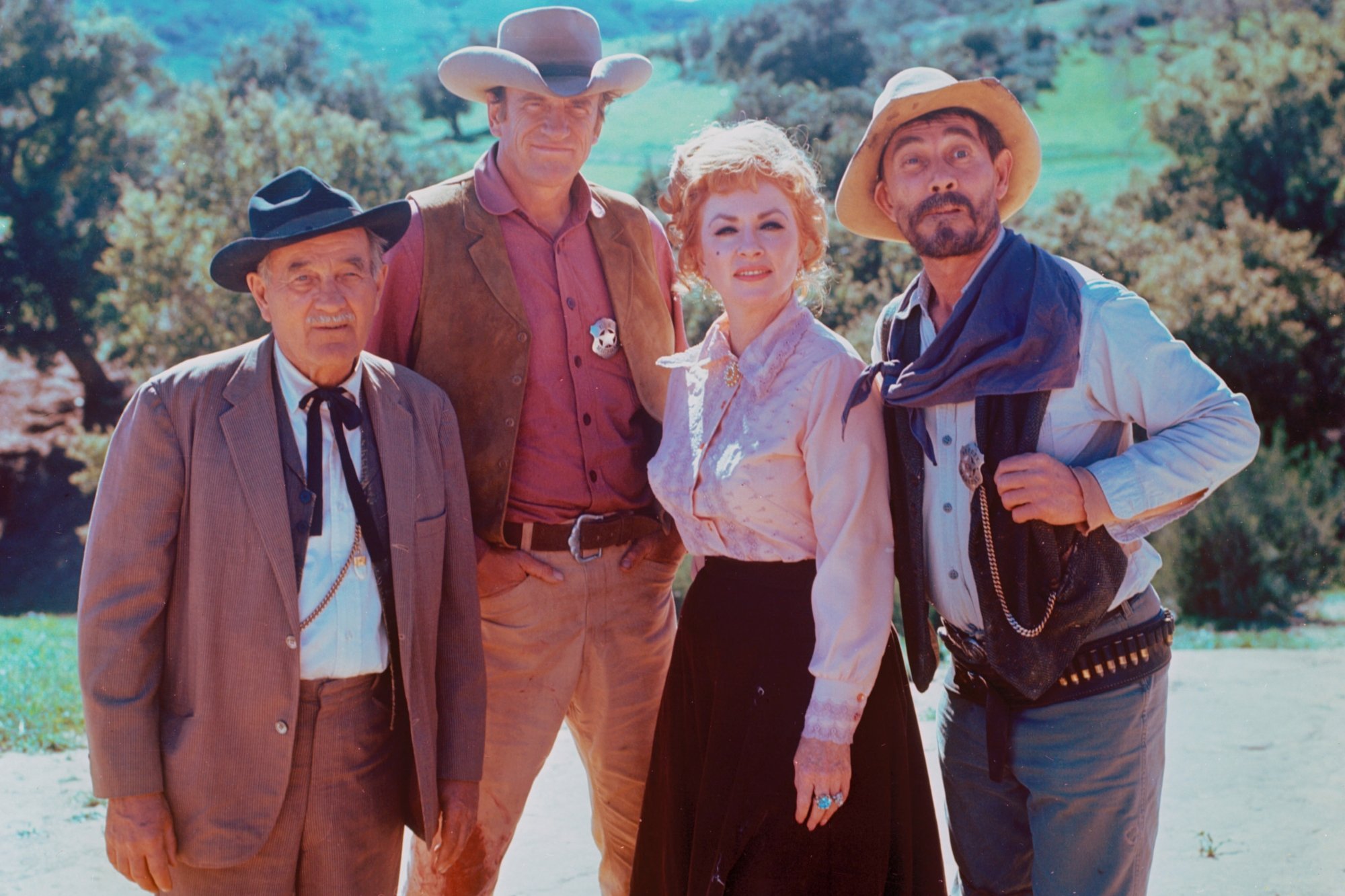 The story centers on U.S. Marshal Matt Dillon (Arness) and how he upholds the law in the small town of Dodge City, Kansas. Dillon and his deputies mostly battle out-of-town bandits. The Western also features plenty of shootouts.
However, viewers loved that the show didn't always use guns and fists to solve problems. Dillon had a moral compass and avoided violence whenever possible. Still, he was quick on the draw when needed. 
Gunsmoke changed slightly when it transitioned to the screen. One difference was Miss Kitty. The radio show implied she was a prostitute. But the TV series' producers wanted a more family-friendly character to attract more viewers. So Miss Kitty became the owner of the Long Branch Saloon.
She was also Dillon's friend and confidant. The show always hinted at feelings between the two, but a romance never happened. 
What was Amanda Blake's net worth at her death?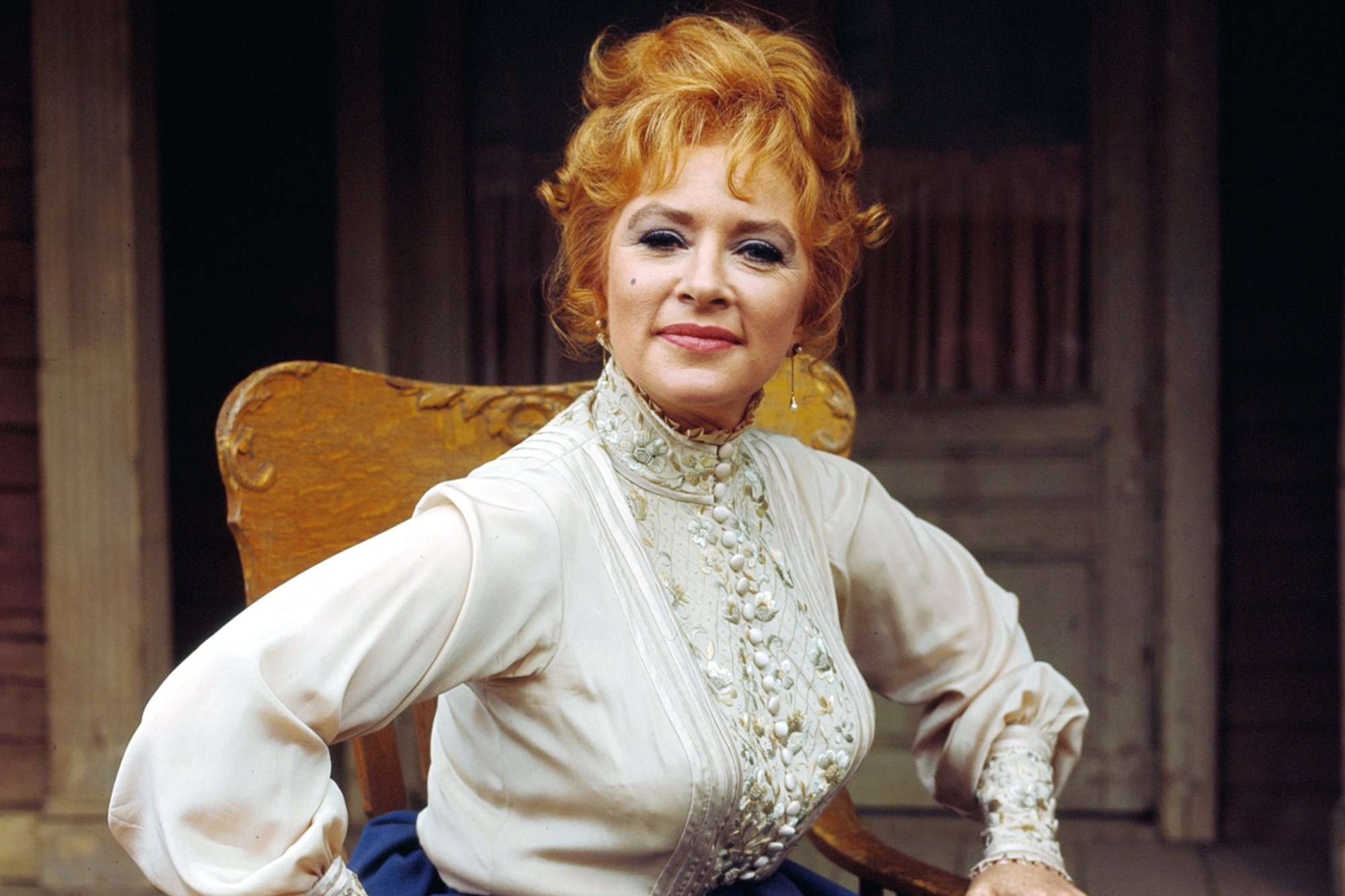 According to Celebrity Net Worth, Amanda Blake was worth an estimated $500,000 at her death in 1989.
Nearly 30 years earlier, in 1961, Blake had sold her residual rights to Gunsmoke for $100,000, Outsider reports. That's about $996,000 when adjusted for today's inflation. Had she held onto her residual rights, she would have made much more money because the show became wildly popular in syndication. Of course, the actor had no way of knowing that back then. 
In its 19th season, Blake left Gunsmoke for health reasons and difficulty traveling. The show lasted only one more year. 
Blake was best known as Miss Kitty, but she had appeared in numerous movies before Gunsmoke. She played the title role in Miss Robin Crusoe in 1954 and appeared in A Star Is Born the same year. Before that, she was in the 1952 Western Cattle Town.
In the '70s, Blake appeared on several game shows, including Hollywood Squares, Tattletales, and Match Game. She also guest-starred in an episode of The Love Boat.
How did Amanda Blake die?
The actor was a heavy smoker and, in the '70s, developed oral cancer, for which she underwent surgery. Afterward, she became a staunch supporter of the American Cancer Society. In 1984, she received the organization's Annual Courage Award, presented by President Ronald Reagan. 
Blake was 60 when she died of an AIDS-related illness on Aug. 16, 1989. She'd had symptoms for about a year before her death but never knew how she had contracted the disease. Reports suggest she might have gotten it from her fifth husband, who was 45 when he died of pneumonia in 1985.