Did Gus Smyrnios Accidentally Cause His Dog's Death?
'Floribama Shore' star Gus Smyrnios lost his American pitbull, Rambo, over the weekend in a tragic accident.
The cast of Floribama Shore is having a rough May. Earlier this month, Kirk Medas was arrested for being drunk and disorderly. Now, fellow roommate Gus Smyrnios has shared some tragic news.
His dog Rambo died over the Memorial Day holiday weekend. What's more, it seems like the dog's accidental death may have been Smyrnios' fault. Here's what we know.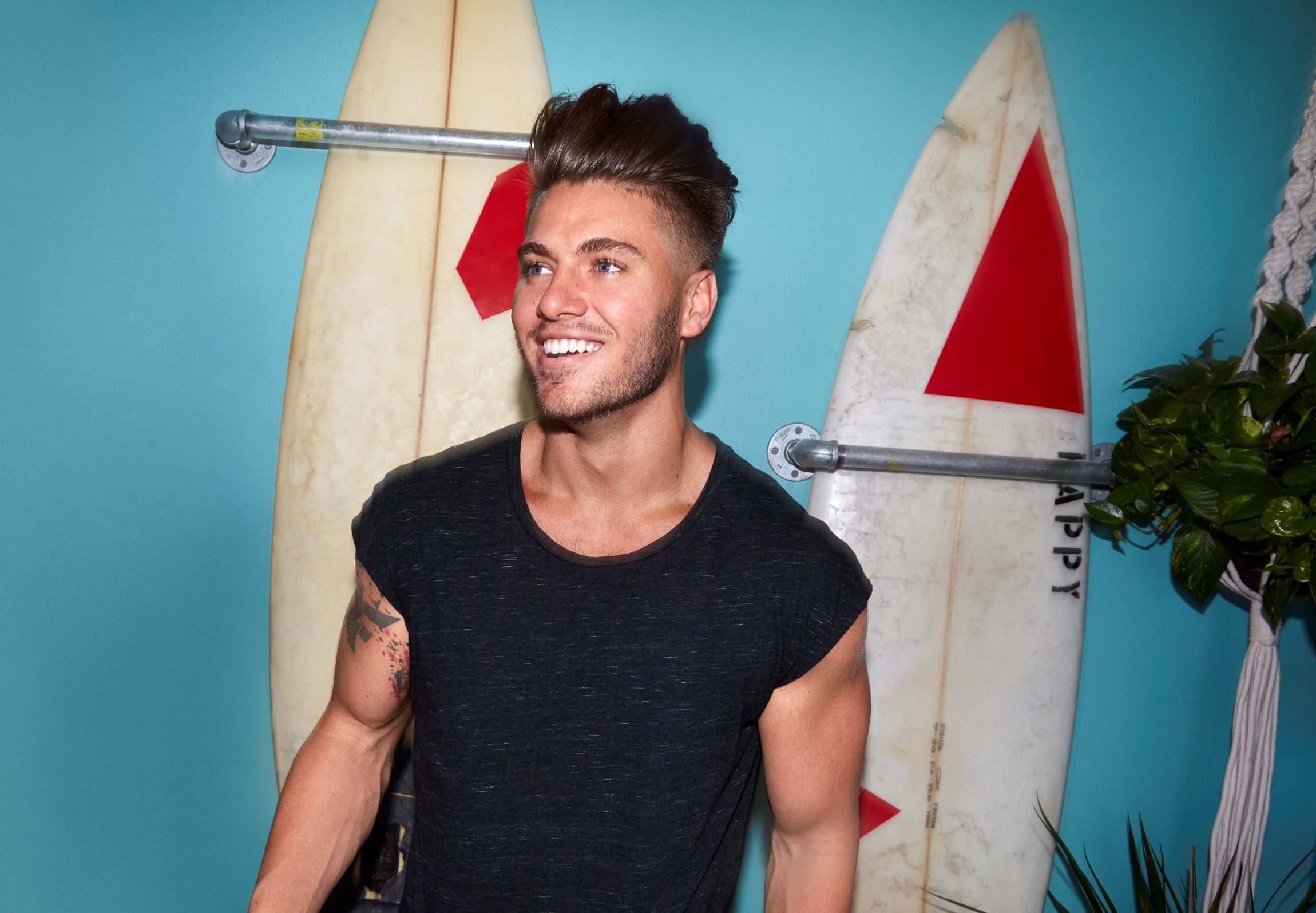 Gus and Codi spent Memorial Day together 
Over the weekend, Smyrnios shared a video of he and co-star Butts drinking on a boat. "You know what's going down as soon as I get back with my brotha @code_eye10," Smyrnios wrote. "Biggest drinkers on the shore, who is ready to see us chugging again in the beach house and the aftermath that comes with??" The two spent a day out on the water together, enjoying the unofficial start to the summer season.
Gus Smyrnios' dog died while he was boating
Smyrnios was very active on Instagram over the holiday weekend. On May 24, Smyrnios posted videos of he and Butts enjoying some drinks on a boat. "Lake daze," Smyrnios wrote over a Boomerang of glistening water. He tagged Butts in that post, which was followed by a video of Butts singing. "Please make it stop — please," Smyrnios is heard saying in the background. 
The following day, Smyrnios shared photos of his dog, Rambo, to his Instagram Stories, sharing that the dog had died. "Worst pain I've felt in a long time," Smyrnios wrote over a photo of Rambo kissing his face in a vehicle. "My heart is completely broken. Rest in Peace, my sweet angel boy Rambo." Smyrnios continued to share photos and videos of Rambo, mourning his loss. He posted a photo of himself with teary eyes, writing: "Haven't stopped crying. I'm broken" with a broken heart emoji. "I'll always love you angel boy." 
How did Gus Smyrnios' dog die? 
After a weekend with Butts, Smyrnios is now grieving the loss of his dog which was presumably his fault. According to Smyrnios' Instagram Stories, the dog died while Smyrnios and Butts were out on the boat. After being asked by friends and fans what happened, Smyrnios posted a block of text to explain what happened.
"[Rambo] had breathing problems already and separation anxiety anytime I would leave him," Smyrnios wrote. "Put him on his leash on the porch at Codi's. Think he freaked out, not knowing where he was and strangled himself on his leash when I left for 2-3 hours." 
Sadly, Smyrnios hadn't had Rambo that long. On April 30, he shared a photo of the American pitbull on Twitter with the caption, "Everyone meet my new baby, Rambo." 
From what Smyrnios posted, the death of his dog seems to be an accident. Regardless, the loss of a pet is hard enough to deal with. Fans can't imagine grappling with the guilt Smyrnios must be feeling at this time.