Guy Fieri Offered to Officiate Kristen Stewart's Wedding and She's All For It
Kristen Stewart recently announced her engagement to long-time partner Dylan Meyer — and Guy Fieri is all in to officiate the wedding.
Kristen Stewart has had an illustrious career ever since bursting onto the scene with the Twilight movies. She has since starred in blockbusters like Charlie's Angels and her hotly anticipated biopic, Spencer. The star recently got engaged to fiancé Dylan Meyer, and her choice of officiant had many amused but interested.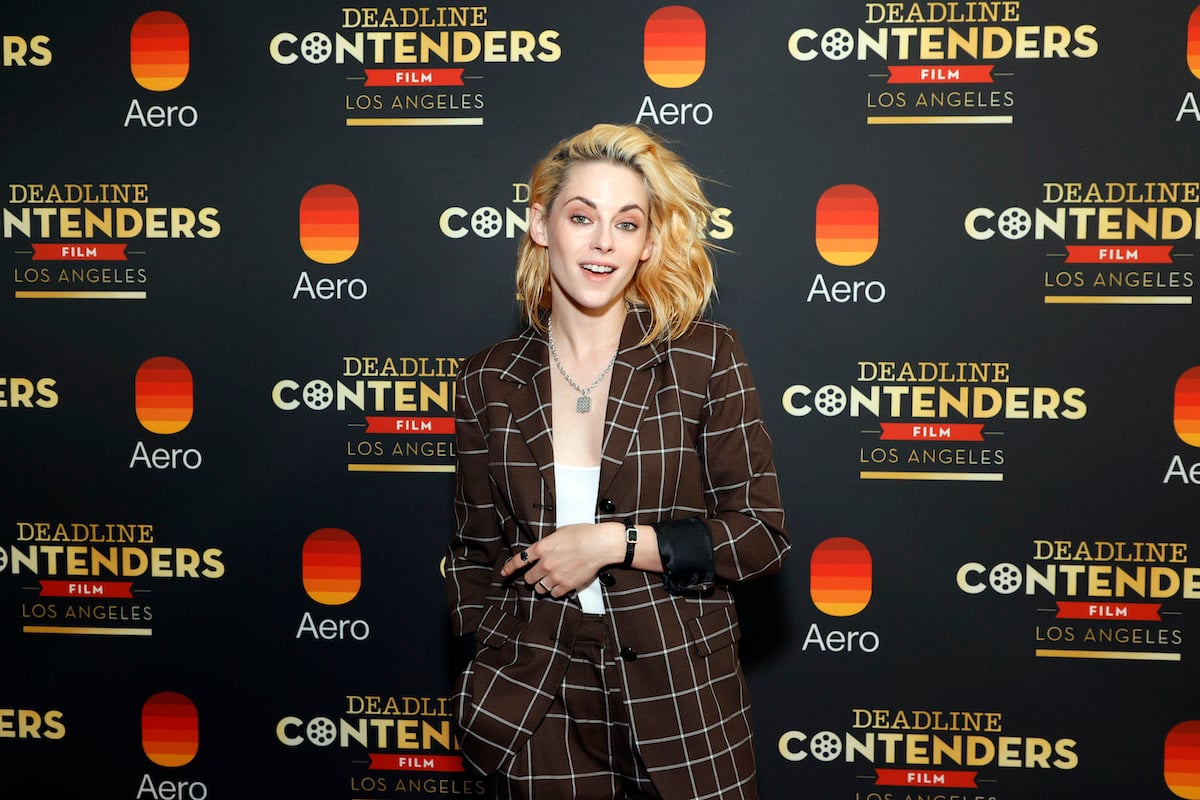 Having put it out there that she would want Food Network star Guy Fieri to officiate her wedding, Fieri took her up on the offer, and Stewart is losing her mind about it.
Guy Fieri is "all in" as Kristen Stewart's wedding officiant
Stewart recently confirmed on The Howard Stern Show about her engagement to Meyer. The actor went on the show to promote her upcoming film Spencer, and the topic came up with Stern confronting her about a previous engagement topic the two shared.
Stewart had informed Stern that she intended to propose to Meyer in 2019 and even revealed that she'd made elaborate plans for the event to happen. However, the two seemed to have taken things slowly and have finally found their way to the altar, with Meyer taking on the role of proposing this time.
The star revealed that she wanted to be proposed to, noting that the Moxie writer "nailed it." During the interview, the Twilight star suggested that having Fieri officiate her wedding would be a welcome idea. She said:
"We did hear that Guy Fieri from the Food Network officiates a lot of gay weddings. So the idea of that man- that sweet, sweet, spiky-headed man- coming to our wedding and officiating … it just makes me laugh so much!"
Stewart then appeared on the TODAY Show to talk about her new film Spencer and during the interview, hosts Savannah Guthrie and Hoda Kotb surprised the star with a message from Fieri. The pre-recorded tape saw the Guy's Grocery Games host relay a message to Stewart, saying:
"I heard through the Flavortown grapevine that you are looking for a sweet spiky-haired officiant for your wedding. I'm all in!"
Stewart delightedly asked the TODAY hosts if Fieri was kidding and went on with a series of questions regarding the Food Network star. Fieri then tweeted a clip of the show assuring her that the offer was genuine.
This wouldn't be the first gay wedding Fieri officiates
High-level chefs might not appreciate Fieri's cooking methods, but even they can't deny the man has charisma. In 2015, the Mayor of Flavortown warmed hearts everywhere when he officiated 101 gay weddings in honor of his late sister.
Not so long after Fieri's sister Morgan had died due to cancer, Fieri decided to honor her memory by officiating a mass wedding. The star's decision to officiate the weddings was meant to draw parallels between Florida Attorney General Pam Bondi, who was famously against gay marriage, and the famed Disney villain Cruella De Vil.
The Food Network celebrity banded his famous chef friends together to help out with the wedding details, including baking a massive cake.
Stewart's relationship history
As E! News reports, Stewart and Meyer met eight years ago on a movie set and remained friends. However, it wasn't until 2019 that they became official after parting ways with their then significant others.
Before meeting her future bride, Stewart had been in other relationships, including her highly publicized one with fellow Twilight star Robert Pattinson. Rumors about the pair began surfacing in 2008 when it was reported that Pattinson was looking to propose to his co-star.
Although the couple was a dream for all teenagers at the time, their romance came to a screeching halt in 2013 when Stewart was spotted kissing her Snow White and the Huntsman director Rupert Sanders. Stewart then moved on with model Stella Maxwell, but the pair went their separate ways in 2019.