Gwen Stefani Admits How Blake Shelton Changed Makes Her 'So Mad'
Gwen Stefani loves working with Blake Shelton. But she admitted she doesn't always get her way with him. The singer revealed how The Voice coach makes her so mad when she tries working with him.
Gwen Stefani and Blake Shelton have created music together
The singers made very different music from each other before they met on The Voice. They then started dating and released multiple duets together. Stefani then started experimenting with country music.
The couple released "Go Ahead and Break My Heart," which they wrote together. Stefani told Cosmopolitan that Shelton was the one who asked her for his help.
"Blake wrote the song and sent it to me. He was like, 'Help me finish it,'" she said. "I wrote a verse and sent it to him, but he was gone because he doesn't live in LA." 
She continued, "He didn't have Wi-Fi, so he wasn't answering me back! As soon as he came back to town, he brought his guitar over. We were like, 'We wrote a song together! This is crazy!'"
The couple released more songs, but it doesn't look like they plan on making a duet album. Shelton said on the Bobby Bones Show that he's enjoying releasing singles instead. 
"Maybe at the end of 10 or 20 years here, we'll have enough duets together that we can put 'em all together as a hits package. I don't know," he said.
Gwen Stefani admits how Blake Shelton changed makes her so mad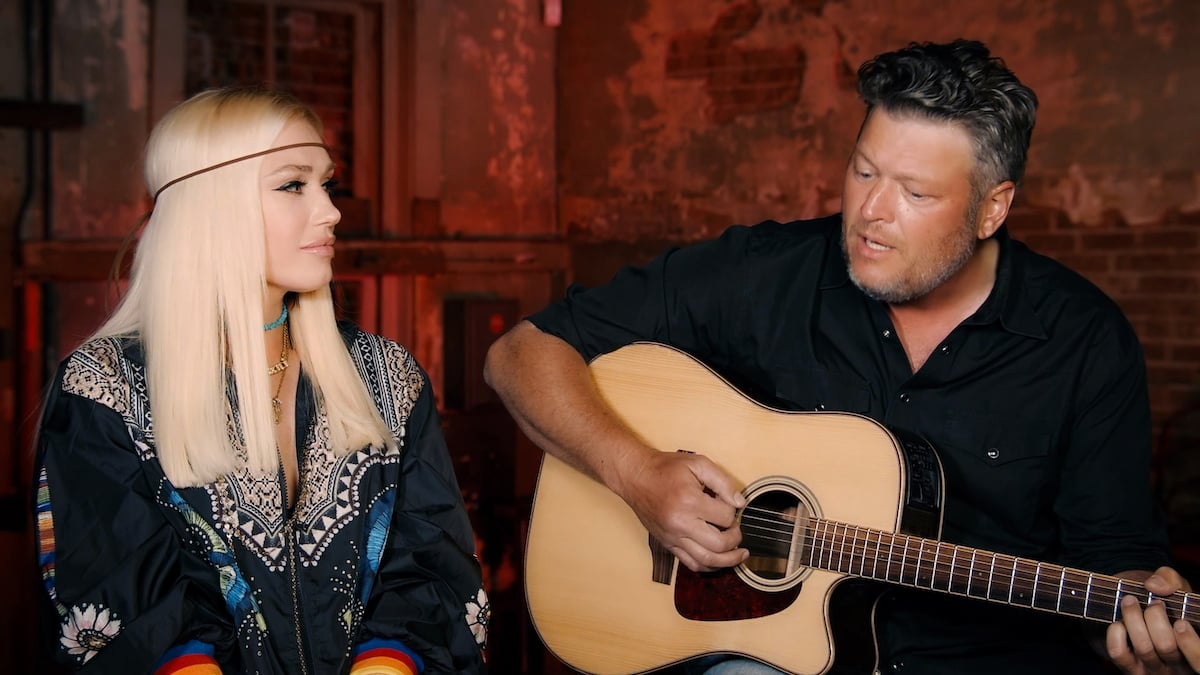 The couple has worked with each other on The Voice and made their own music together. But Stefani admits it's not always easy because they feel differently about writing.
"I wish he would write with me, but he doesn't really write anymore," Stefani said on The First One podcast. "We've actually written three songs together — we wrote a Christmas song together, and then we wrote two other songs."
She then revealed why he hasn't been writing with her. "But he just doesn't like writing that much. It makes me so mad." she said.
Stefani still relies on Shelton when it comes to her music. "Yesterday, Blake and I sat down and listened to, like, every song — which is a lot of songs — and just put our favorite stars by which ones," she said. "We definitely bounce off each other."
She also trusts him when it comes to genres outside of country music because of The Voice. "He knows all genres from being on that show, you know what I'm saying? He has a really good ear for hits, or just songs that are just the ones that we all like," she said. "So I definitely lean on him a lot."
Shelton has been a coach on the competition show since 2011. Stefani is currently not a coach anymore and was replaced with Nick Jonas.