Gwen Stefani Almost Landed Angelina Jolie's Most Notorious Film Role
Although she's best known for her music career, Hollaback Girl Gwen Stefani has tried out other ventures as well. People may be familiar with her work as a clothing designer and her work on The Voice, but she's also tried her hand at acting. And one of the roles she almost took was a huge one from none other than Angelina Jolie.
Music is her first love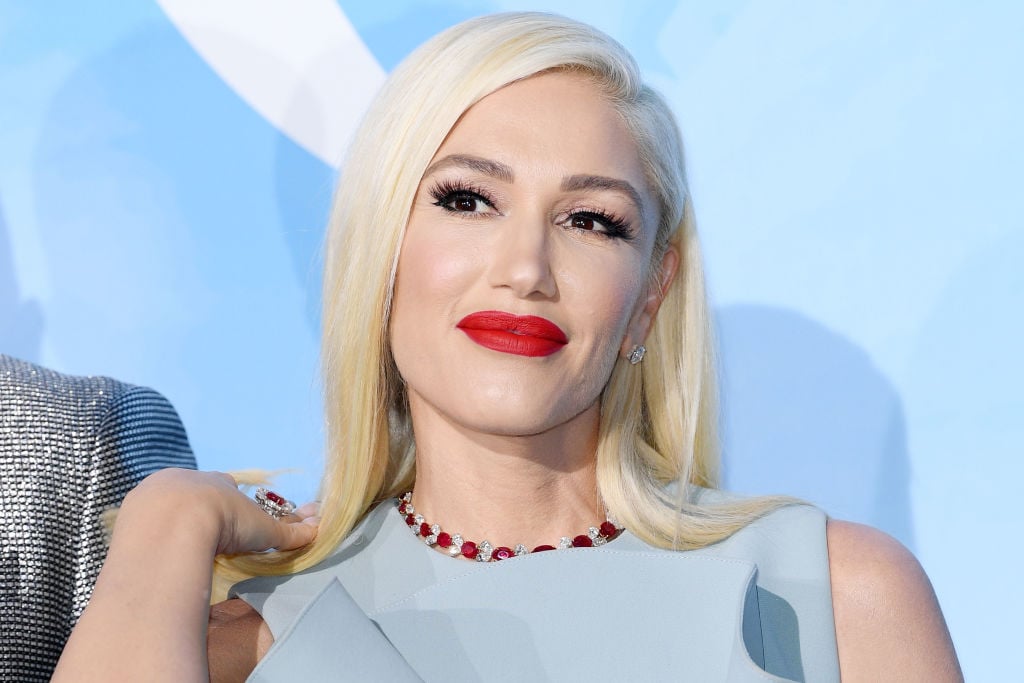 Stefani joined her brother's band No Doubt in 1987, and before long she became the lead singer. In the 1990s the band rocketed to success. She struck out on her own in 2004, with the release of her first album, Love. Angel. Music. Baby. The record went platinum.
Overall, she's released six albums with No Doubt, and four as a solo artist. Her work has earned her three Grammy Awards, an American Music Award, and two Billboard Music Awards. 
In 2014, Stefani took her musical talents to the hit television singing competition The Voice. She appeared as a mentor, and later on as a judge. In 2018 and 2019 she was also featured in a Las Vegas concert residency. 
On top of this Stefani has made a name for herself in the fashion world. In 2003, she released a clothing line called L.A.M.B., named after her first solo album, which would be released the next year. In 2005, she followed that up with a new line, Harajuku Lovers. 
While that would probably be enough to keep most people busy, Stefani has also been unable to resist the lure of the Hollywood light.
Gwen Stefani's acting career
Despite her other successes, Stefani has been drawn to the world of acting, which she says is actually harder for her to do than singing. 
"It's not as theatrical, it's a lot more subtle, and that's a lot harder," she said in an interview with MTV in 2004. "Simpler is usually harder. So I would love to do more. I got my feet wet, but I would love to go swimming."
Despite how challenging it was, she's managed to get a decent number of acting credits to her name. Her most prominent role was playing the part of Jean Harlow in the 2004 Scorsese film, The Aviator.
She's also appeared in a number of television shows, such as Gossip Girls, Dawson's Creek, and Zoolander. Most recently she worked as a voice actor, playing DJ Suki in the 2016 animated movie Trolls. 
None of these roles has launched her career as an actor, but that could have been a much different story. Stefani almost landed a role in a huge movie. 
She almost starred in a famous movie
In 2005, the movie Mr. & Mrs. Smith hit the theaters. It featured Brad Pitt and Jolie as a pair of sexy married spies.
Not only was the movie a hit, but it was also the source of a huge scandal. Many believe that Pitt and Jolie started having an affair during the filming. Whether or not that was the reason, Pitt and his wife, Jennifer Aniston, broke up shortly after. 
However, if Stefani had made a different choice, none of that would have happened. She once revealed on The Howard Stern Show that she auditioned for the part of Jane Smith. 
"I feel like I almost got it," she said, explaining that she had several callbacks. However, in the end, she chose a different path. Getting the role was "very competitive and I wanted to do it, but I wanted to do music more."
These days Pitt and Jolie have called it quits, while Stefani has weathered a divorce and gone on to find love again. But if she hadn't prioritized her music over acting, who knows what her career and relationships would look like today?