This Is How Gwen Stefani Feels About People Calling Blake Shelton Her Husband
Gwen Stefani and Blake Shelton have been together for years. But this is how Stefani feels about people calling Shelton her husband.
If we've learned anything about watching Gwen Stefani and Blake Shelton's relationship blossom over the past several years, it's that sometimes love is right around the corner from heartbreak.
The rocker and the country singer met back in 2014 when they were both cast as judges on the NBC competition series, The Voice. At the time, the No Doubt frontwoman was married to Gavin Rossdale and Shelton was married to Miranda Lambert. By the next year, both marriages had crumbled.
By the top of 2016, Shelton and Stefani were an item, and four years later, they are still going strong with engagement rumors buzzing around them every day. In fact, this is how Stefani feels about people calling Shelton her husband.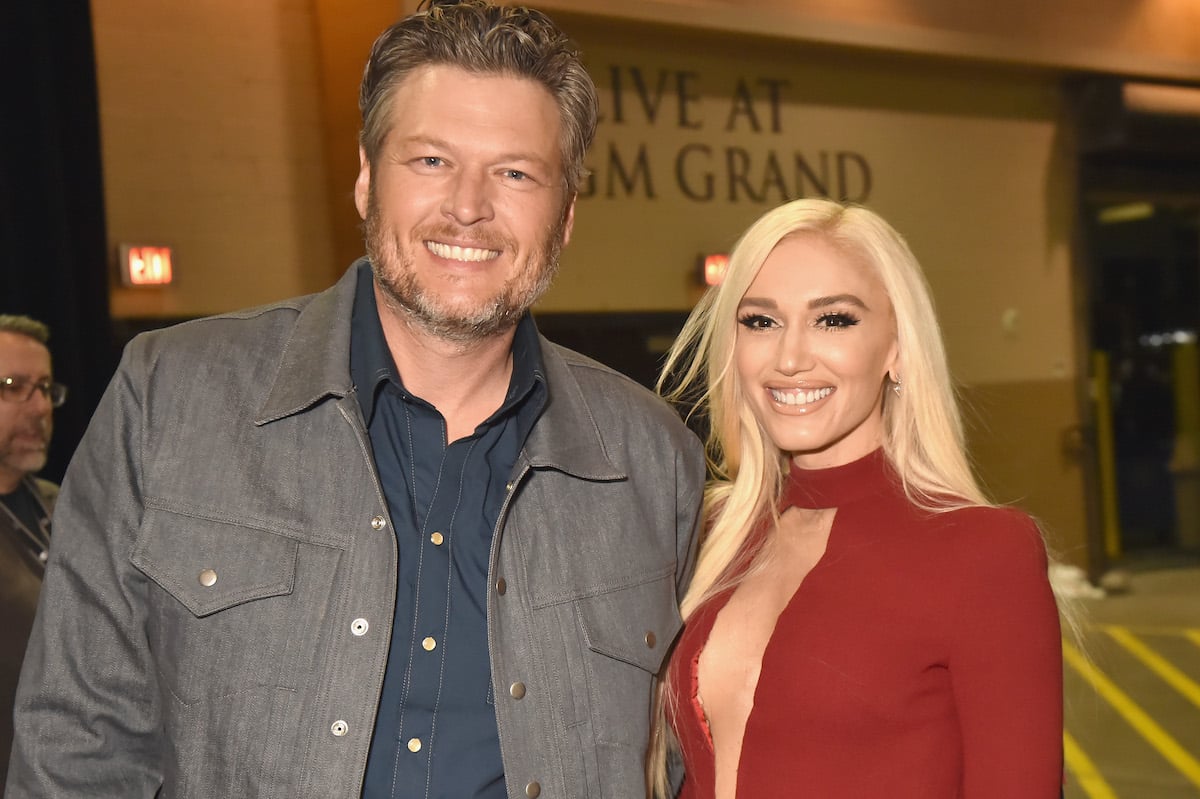 Inside Gwen Stefani and Blake Shelton's relationship
Stefani and Shelton officially confirmed their romance on Dec. 27, 2015, when they attended a Cardinals vs Green Bay Packers NFL game together. Since then they have been joined at the hip.
The pair have debuted several duets together, performed at various award shows as an item, and they've gushed about their love and admiration for each other in interviews and on social media.
Since they live together, Stefani has also expressed how wonderful and loving the country singer is with her three sons. "Blake has taken on the role of a second father figure to Gwen's boys and they really respect Blake," an insider told  Hollywood Life. "He's very helpful now with everything for the boys, especially now that they're under the same roof. It was a big but good step for them."
Blake Shelton and Gwen Stefani had some struggles amid quarantine
Like many of us during quarantine, Shelton and Stefani's relationship has reportedly been put to the test, but it's not for the reasons that you think. Though the pair were already living together in LA with Stefani's three sons, they decided to move during quarantine, which was extremely stressful.
 US Weekly has reported that both musicians "felt suffocated and stressed," and were "both stretched to the limit."  Thankfully, the pair are now settled into their new home in the Encino neighborhood of LA.
"Friends say this move has turned into a nightmare," an insider revealed. "This is the toughest period they've had so far without a doubt."
This is how Gwen Stefani feels about people calling Blake Shelton her husband
Thankfully, the stress of moving has passed and Stefani and Shelton are solid as ever. In fact, whispers of an upcoming marriage continue to buzz with people even referring to Shelton as Stefani's husband.
Luckily, the singer doesn't mind at all. "Do you know how many people say my 'husband' about him? I guess we're just together… people got used to it or something like that, but it's pretty cute," Stefani told Extra.
However, she did remind people that she and Shelton are not married, at least not yet.