Gwen Stefani Debuts New Bold Hairstyle, Fans Call It 'Unreal'
Gwen Stefani is known for her very blond hair. But she has a new bold hairstyle and fans aren't holding back their reactions.
One celebrity who isn't afraid to try something new is Gwen Stefani. That's true when it comes to her music and style. She recently shocked fans with a bold new hairstyle, which they're calling "unreal". 
Gwen Stefani recently revisited her iconic looks
Stefani recently released "Let Me Reintroduce Myself" and it showed her return to ska. The music video also showed her dressed in iconic looks at different points in her career. Many came to know Stefani when she was with No Doubt and she had a unique style then.
"I didn't consciously make them looks back then," she told Vogue. "On tour, I didn't have a stylist. I had one girl who would knock off looks for me—she'd make my cargo pants by going downtown and pulling fabrics, sending them to me, stapled to a piece of paper with a number, and then I'd go, 'I want yellow bondage pants, use that trim.' Then she'd FedEx them to me on tour."
Her style has changed over the years. She has recently been wearing more fringe and cowboy boots. This is because she has been dipping into country music as she released duets with fiancé Blake Shelton. But now it looks like her style is changing again. 
Gwen Stefani debuts a new bold hairstyle
The singer is known for switching up her look. But she usually sticks to her long blonde hair. Her newest hairstyle doesn't include her signature hair.
Stefani posted a picture on Instagram showing a short haircut with bangs. She's sporting a much darker look with black hair. She captioned it with "@ellenvonunwerth making me look good gx #Repost @ellenvonunwerth with @make_repost." Stefani also posted a picture of her full look, which was complete with a beautiful gown on Twitter. She captioned it with "feeling like this emoji with a better outfit gx."
It's unclear if the new look is here to stay, but fans are enjoying it. "YOU. Look. GORGEOUS!!!! Like a 20's glamdoll!" Kandee Johnson wrote in the comments of Instagram. One fan wrote, "hello ma'am you're hot" and another wrote, "UNREAL."
Stefani is taking a break from 'The Voice'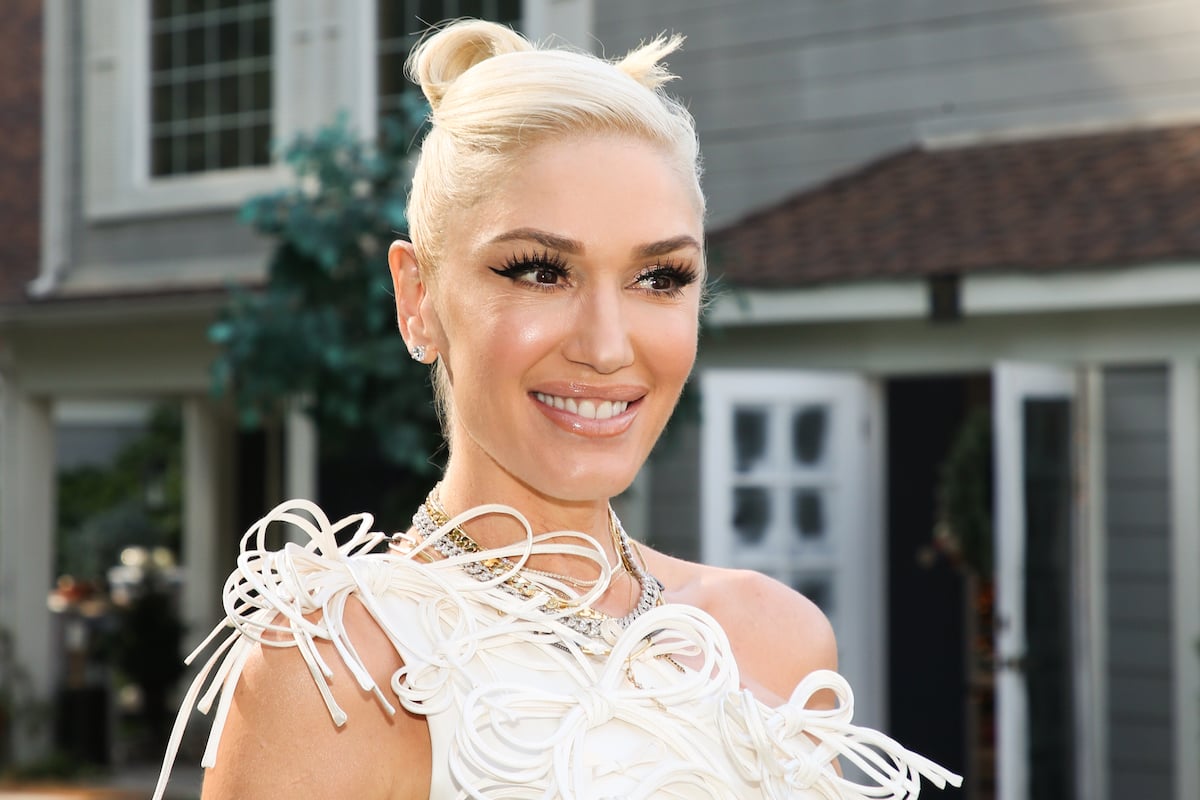 Sadly, fans won't be seeing Stefani on The Voice weekly this season. She is taking a break again and Nick Jonas replaced her for season 20. 
This was after Stefani's team got its first win in season 19. Her remaining singer, Carter Rubin won the season. 
But she is keeping busy and recently teased that she'll be performing with Shelton at the Academy of Country Music Awards on April 18. Time will tell if she'll be back to her blond hair by then.