Gwen Stefani Didn't Know Blake Shelton Existed Until 'The Voice' — Now They Are Engaged!
She said yes! Gwen Stefani and Blake Shelton have finally delighted fans with the news they have been waiting years to hear — they are engaged! When they met five years ago on the set of The Voice, Stefani did not know Shelton existed. Now, the former No Doubt frontwoman is ready to spend the rest of her life with the country music superstar.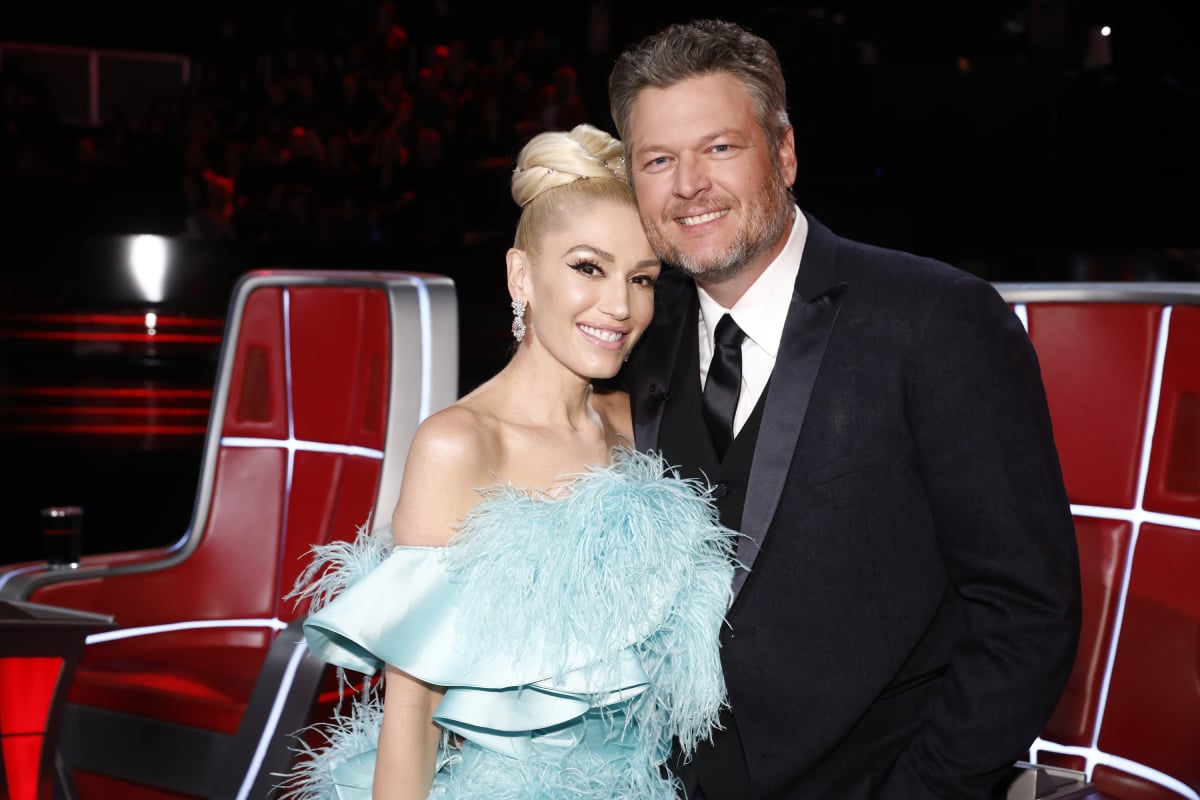 Gwen Stefani can't believe she's gone from ska band singer to winning country music awards
This year marks the 25th anniversary of the release of No Doubt's massive, career-making record Tragic Kingdom. The California-born Stefani and her bandmates brought ska music (infused with some hardcore punk) to the mainstream with their hits Spiderwebs, Just A Girl, and the chart-topping ballad Don't Speak.
Twenty-five years later, Stefani is making number one country hits with Shelton. The couple also won the CMT award this year for Best Collaborative Video. When she appeared on Late Night with Seth Meyers earlier this month, Stefani admitted that she never saw this coming.
"It's inconceivable that we would even know each other and be friends, let alone do music together," Stefani said.
She added that being on Shelton's records and recording Happy Anywhere and Nobody But You has been "so much fun."
"The community, the whole country community was so welcoming to me," Stefani noted. "There is a lot of cross-pollination going on in music in all different genres. I feel like in my whole career I've been – I don't know why – so lucky to be able to bounce in different genres."
The No Doubt singer admits she didn't know Blake Shelton existed until 'The Voice'
Stefani's solo career took off in the 2000s after she took a break from No Doubt. At the same time, Shelton was making "27 number-one radio hits" on the country charts. But Stefani admits that she didn't know her fiancé existed until she became a coach on The Voice.
"I love to play this game with myself, where I picture myself in my Voice chair, right, because I didn't know Blake Shelton existed before I went on that show," Stefani said. "So I just always like to picture myself and think about before I knew him and that person I didn't know at all."
Stefani then thinks about how Shelton's her man now and she's on the country music charts, but gets overwhelmed. She insists that "it's too hard to imagine."
As fans know, when Shelton and Stefani first met they were both going through divorces. Shelton had just called it quits with Miranda Lambert, and Stefani had just split from Gavin Rossdale.
The couple took things slow while Shelton became a father figure to Stefani's three boys – Kingston, Zuma, and Apollo. Now, they are ready to make things official.
Gwen Stefani and Blake Shelton announce they are finally engaged
Stefani and Shelton announced their engagement news on their Instagram pages on Tuesday, October 27. The 51-year-old Hollaback Girl singer posted a pic of the couple kissing while she showed off her diamond engagement ring.
In the caption, Stefani simply wrote, "@blakeshelton Yes please!"
Shelton, 44, posted the same photo, and in his caption he wrote, "Hey @gwenstefani thanks for saving my 2020… And the rest of my life. I love you. I heard a YES!"
In the photo, Stefani wore a red-and-white shirt with jeans and a trucker hat. Shelton had on his signature look of a button-down shirt with jeans and a hat.
After years of false engagement, wedding, and baby rumors, Shelton and Stefani are finally ready to take the next step in their relationship.
The couple has not revealed any more details just yet. But fans are hoping that Stefani and Shelton will share info about their big day instead of keeping the ceremony secret. Considering the fact that neither one is shy about sharing their love on social media, fans just might get their wish.