Gwen Stefani Drops Another Clue She Is Ready to Call Blake Shelton Her Husband
Gwen Stefani and her partner, Blake Shelton, have been sharing their romance with fans on social media for five years. Despite their lack of a marriage license, Stefani and Shelton have made it clear that they are extremely "happy together." So, when Dua Lipa referred to Shelton as Stefani's "husband" in a recent interview, she was totally cool with it.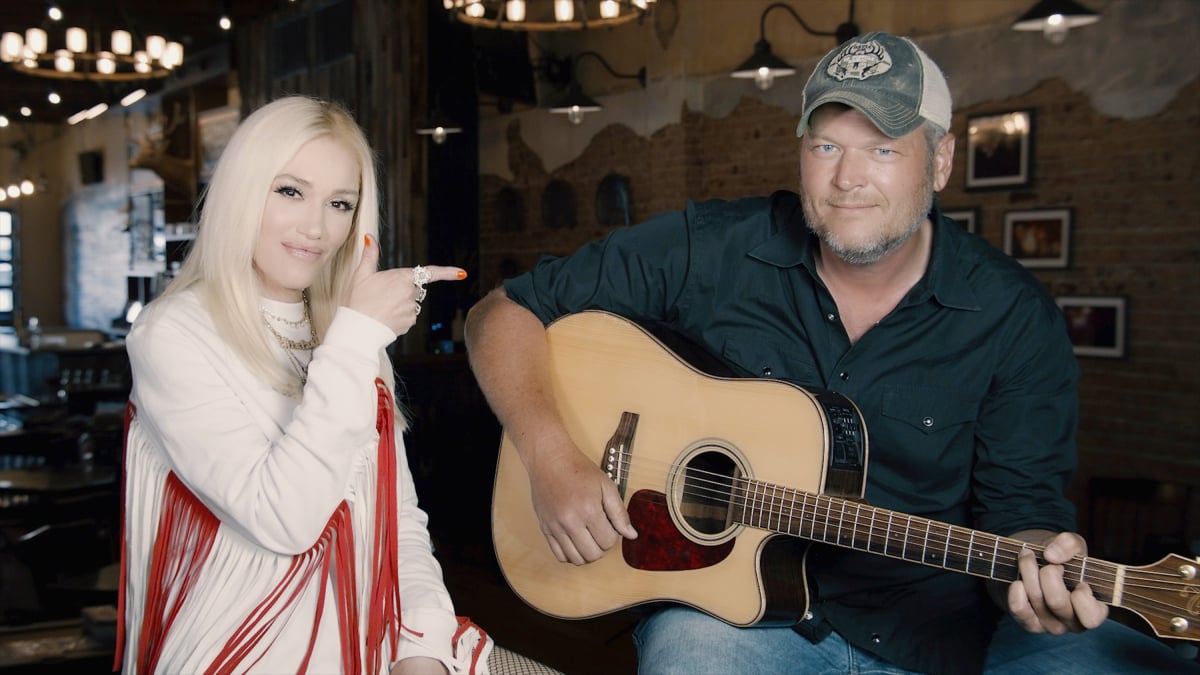 Blake Shelton tells fans to 'take notes' if they want a relationship like his
Stefani has been spending the last few months in quarantine with Shelton at his Oklahoma ranch with her three sons – Kingston, 14, Zuma, 11, and Apollo, 6.
The couple has documented their unexpected break from touring and filming The Voice, and they have shared numerous pics and videos on social media. Fans got to see even more clips from life on the ranch in the official music video for their new song Happy Anywhere.
Shelton's relationship with Stefani – and their new single – inspired a StyleCaster list of date night ideas. The country music superstar shared a link to the list and told his fans to pay attention if they want what he has.
"Y'all take notes!!!! Loving these #HappyAnywhere date night ideas!!!!!," wrote Shelton.
The at-home date night ideas included movie marathon nights, karaoke sessions, going for a walk, baking a sweet treat together, and wine tastings.
Gwen Stefani's sons actually listen to what Blake has to say
Five years into the relationship, Shelton says that his relationship with Stefani's kids has evolved. At this point, her boys don't remember life without him.
In June, the Cool singer posted a special Father's Day message on Instagram, but it wasn't for her ex-husband and baby daddy, Gavin Rossdale. Stefani wished Shelton a "Happy Father's Day," thanked him for helping her raise the boys, and finished the caption with "we love you."
While speaking with Hoda Kotb on The Today Show, Shelton admitted that the post was a "scary moment" for him. He explained that it is one thing to be their buddy, but then they start listening to what you say.
"But then you do have to consider after a while, they start to listen to things that you say, and there's a lot of responsibility that comes with that." said Shelton. "Which is new to me — responsibility. Carson [Daly] can tell you, Hoda."
Gwen Stefani laughed when Dua Lipa called Blake Shelton her husband
When Stefani recently made a virtual appearance on Jimmy Kimmel Live, guest host Dua Lipa referred to Shelton as her husband during the interview. The mom-of-three paused for a moment before correcting the Physical singer, and then the two ladies had a laugh.
"So, I heard that you've been spending quarantine with your husband Blake Shelton at the ranch in Oklahoma," said Lipa as Stefani smiled. "Who else was with you? How was that?"
"Um, well…he's not my husband, but that sounded cool when you said it," replied Stefani.
She went on to say that the sudden break from work has been fun because she has had the chance to indulge and enjoy life on the ranch.
"That's literally stupid things like pick blackberries. We grew a garden, grew several acres of sweet corn," Stefani said.
Stefani also revealed that she now owns a "bunch" of cowboy boots. The singer says she has one pair that is now five years old "that' show long we've been hanging out, me and Blake Shelton."