Gwen Stefani's Engagement Ring From Blake Shelton Cost $500k
Blake Shelton and Gwen Stefani are engaged and we have the details on Stefani's $500K engagement ring and how the proposal went down.
The world has watched Gwen Stefani and Blake Shelton's whirlwind romance since they first debuted as a couple in early 2016. The couple had met two years prior on the set of the singing competition series, The Voice. However, they were married to other people at the time.
The following year, as they were both navigating their way through high-profile divorces, the duo struck up a tight-knight friendship that eventually turned romantic. Since then, they've moved in together, and marriage rumors have been swirling around them for years.
It looks like the pair are finally ready to take that next step. On Oct. 27, Shelton shared a gleeful snap of Stefani showing off her engagement ring. He tweeted, "Hey @gwenstefani, thanks for saving my 2020… And the rest of my life… I love you. I heard a YES!" Here's what we know about the stunning piece of jewelry.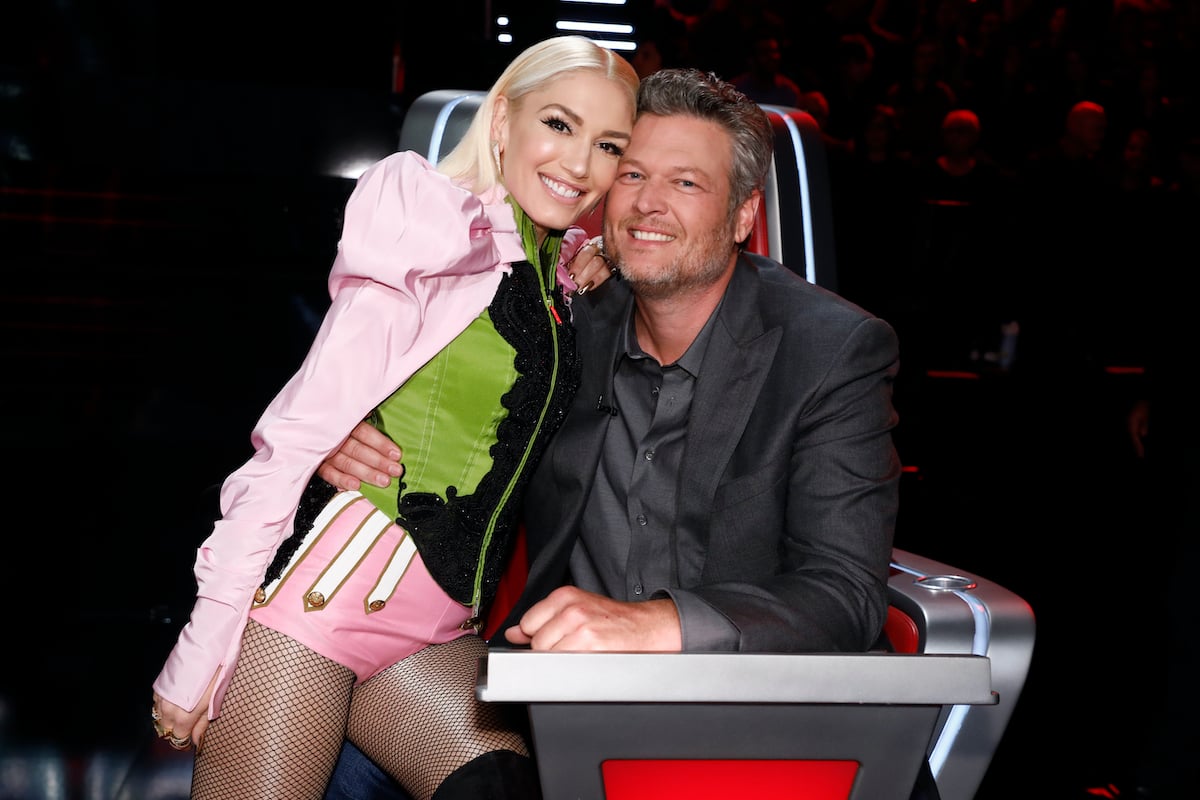 Gwen Stefani and Blake Shelton have been talking about marriage for some time
Stefani and Shelton have dealt with marriage rumors for some time. More often than not, people refer to the country singer as the rock star's husband. "Do you know how many people say my 'husband' about him? I guess we're just together… people got used to it or something like that, but it's pretty cute," Stefani told Extra.
Though they are not officially husband ad wife yet, the couple has been discussing marriage for some time. "Blake and Gwen knew this day was coming and Blake did it on his own terms," a source close to the couple told Hollywood Life. "Though their relationship has been followed closely and everyone wants them engaged and married, Blake and Gwen are doing things that [are] right for them as a couple and a family." The insider added,
This engagement was a long time coming but for them, it is the right time, They are very much in love and Blake and Gwen, who have been married before, are determined to make this their last marriage, they know they are each other's soulmates.
Inside Blake Shelton's proposal to Gwen Stefani
Shelton planned his proposal to Stefani down to the very last little detail. He had previously built Stefani a chapel on their private ranch in Oklahoma because the No Doubt frontwoman is a devout Catholic and he wanted to make her as comfortable as possible in his home state.
Therefore, when the time came, the chapel was the ideal place to propose. "So, he felt that [the chapel] was the perfect place to propose because it has so much meaning to the both of them," an insider told Hollywood Life. "Gwen loves the chapel so much and she even has a necklace with a charm of the chapel that she wears often."
Here are the details on Gwen Stefani's $500k engagement ring
Shelton was careful and meticulous when it came to picking out Stefani's engagement ring. Though Shelton has not revealed the ring's designer, according to Kathryn Money, the VP of Strategy and Merchandising at the Brilliant Earth jewelry brand, the ring, "features a classic, six-prong setting with a 6-carat solitaire diamond set in a white gold or platinum band."
Money told Us Weekly that she estimates the ring cost $500,000, however, she would need to see the "the quality of the stone" to nail down the exact price point.