Gwen Stefani Fans Are Divided Over 1 Aspect of Her and Blake Shelton's Oklahoma Wedding
Gwen Stefani and Blake Shelton finally tied the knot on July 3. Some fans were disappointed by Stefani's wedding fashion choices.
Gwen Stefani and Blake Shelton made their marriage official in a beautiful Oklahoma wedding on July 3, 2021. Many fans of the couple have waited years to see them tie the knot, so the nuptials at Shelton's ranch came as a pleasant surprise. However, some of Stefani's fans felt disappointed in one aspect of the ceremony: her outfits. Here's what the No Doubt Singer wore for her wedding and why it's left her fan base divided.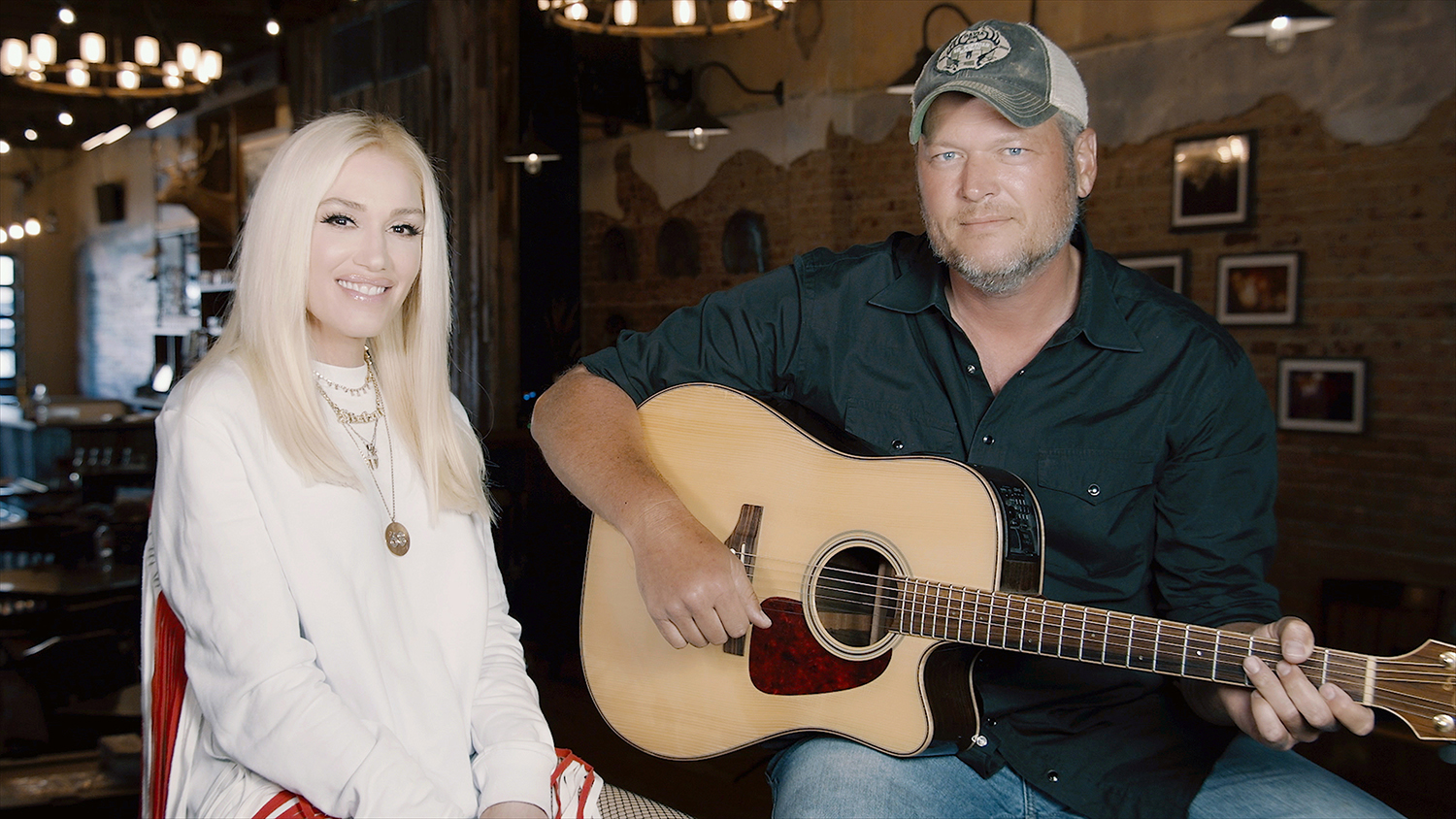 Gwen Stefani wore two Vera Wang dresses for her wedding to Blake Shelton
Although Shelton and Stefani kept their nuptials private, the bride did share some photos of the big day on her Instagram account afterward. In one photo gallery, Stefani could be seen wearing a long white gown with a full skirt. The singer actually rocked two wedding dresses that day: one for the ceremony and one for the reception. The second dress featured a strapless top and a shorter skirt.
According to People, Vera Wang designed both dresses. The ceremony dress was a "lily white Vera Wang Haute silk georgette gown" featuring a sweetheart neckline, a fitted bodice, and a tulle skirt. She paired the dress with a mid-length veil.
Meanwhile, for the reception, Stefani wore "a custom lily white Italian silk crepe and hand tumbled tulle strapless mini dress," Wang told People. The skirt featured crystal and sequin embroidery.
As for the rest of her appearance, Stefani kept things mostly simple. She pulled her blond hair back beneath the veil and sported a bright red lip with dark eyeliner. The singer wore subtle gold jewelry and, for the reception, fishnet tights and ankle-height white cowboy boots.
Stefani's fans are divided over her wedding look
Unfortunately, many of Stefani's fans felt unimpressed with her fashion choices for the wedding. Some felt that her dresses did not reflect the wild personality usually shown in her colorful and funky-pattered everyday clothing. The Voice coach has often been known for her eccentric fashion style.
"I'm not liking Gwen Stefani's wedding dress and surprised she chose that," one fan wrote on Twitter with a disapproving gif.
"It's been lame watching Gwen Stefani go from my idol to basic celebrity, and I think even her wedding dress choices reflect that," another user added. The tweet came with side-by-side photos of Stefani's wedding dress when she married Gavin Rossdale and her white gown for her wedding with Shelton.
A few other users noted that they liked her Gavin Rossdale wedding dress better. However, other fans thought that every one of Stefani's dresses, old and new, looked stunning.
"You look radiant in your wedding dress Gwen as always," one fan tweeted.
Another user called Stefani's dresses "lovely" and "conventional Cinderella" but added that she would likely never top her "iconique" dress back in 2002.
Stefani wore a pink dip-dyed dress for her wedding to Gavin Rossdale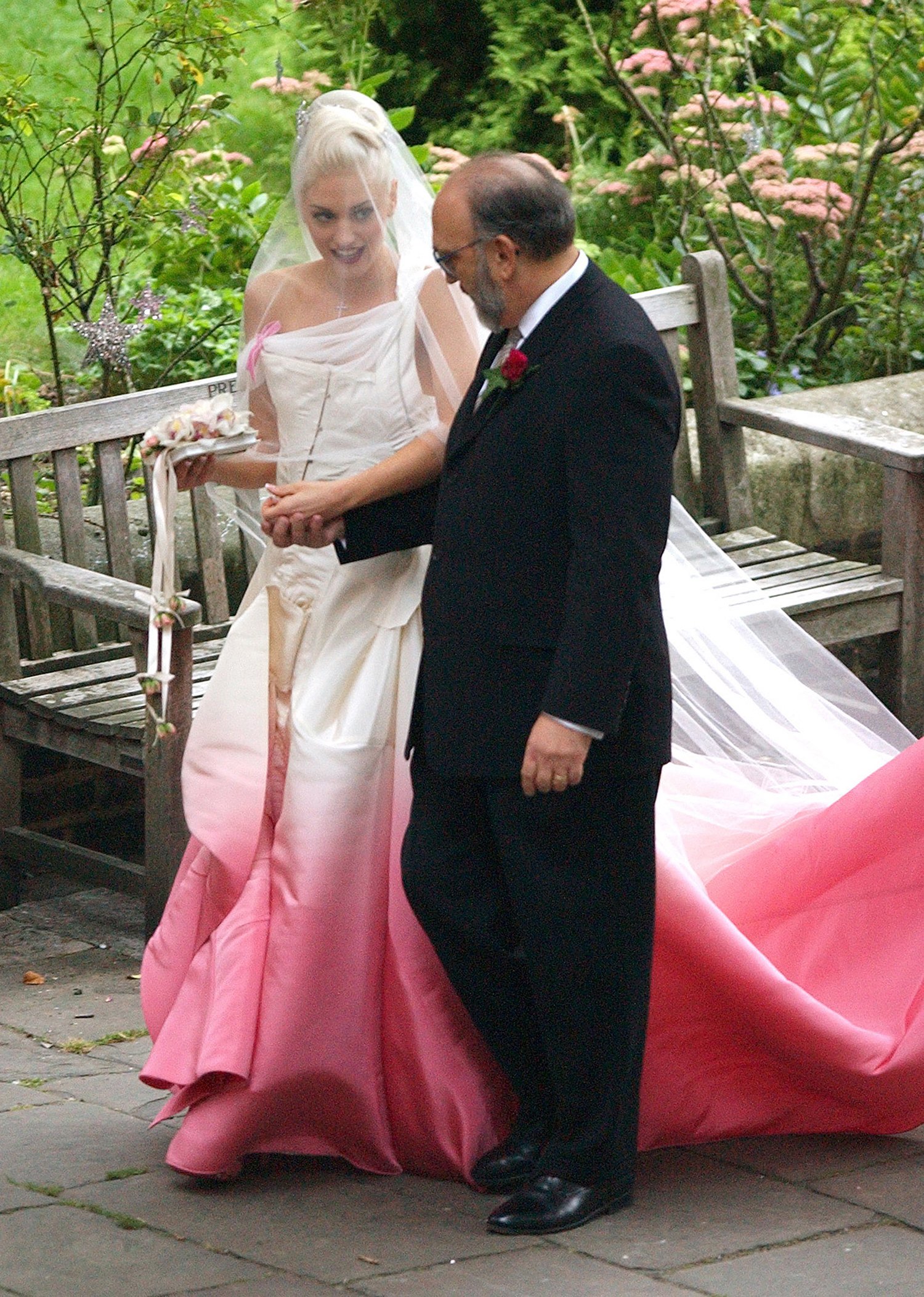 So, what did Stefani wear for her wedding to Rossdale, and why did fans love it so much? When the pop star married the British musician on Sept. 14, 2002, she rocked a white dress with a bright pink dip-dyed bottom. As The Sun reported, John Galliano designed the Christian Dior gown. The one-shouldered dress included tulle at the top and a pink ribbon, as well as an angled corset and a voluminous skirt.
At the time, many fans considered Stefani's look as a nod to her and Rossdale's punk rock styles while still maintaining traditional wedding styles. The dip-dyed gown has also become one of the more memorable celebrity wedding dresses, so Stefani's fans couldn't help but think of it during her big day with Shelton.