Gwen Stefani Had Hilariously Low Expectations for Her Career When She Was in High School
Many successful celebrities had big dreams when they were young. However, it seems Gwen Stefani might have been an exception.
Many successful celebrities had big dreams when they were young. However, it seems Gwen Stefani might have been an exception. These days, she is known as a legendary singer, but back when she was in high school, Stefani apparently had low expectations for her music career.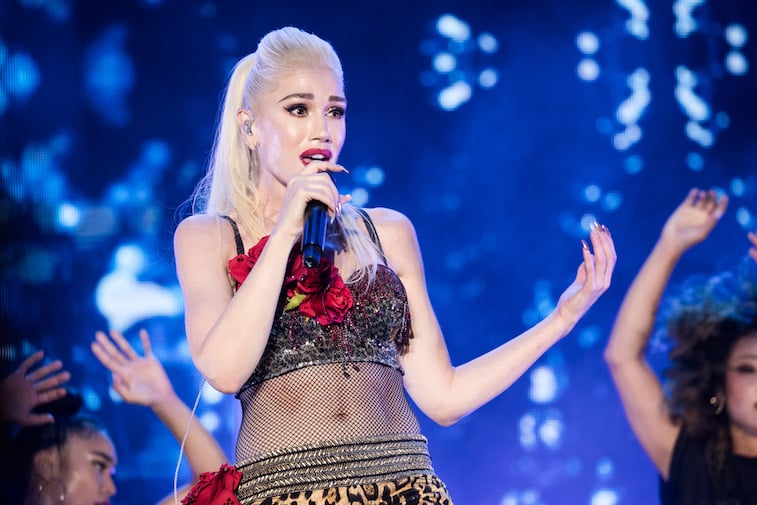 Gwen Stefani has had an impressive career
Stefani's career started in the late 1980s when she joined No Doubt, a band formed by her brother. No Doubt began simply as a ska band from Southern California with Stefani as its lead singer.
In the 1990s, No Doubt began getting mainstream popularity. They had hit singles, such as "Just a Girl" and "Don't Speak," that landed on various charts and put the group on the map.
In the late 1990s and early 2000s, Stefani started pursuing solo work. She released hit singles of her own, such as "Rich Girl (featuring Eve)," "Hollaback Girl," and "The Sweet Escape (featuring Akon)."
Stefani also launched her own clothing line called L.A.M.B. in 2004, which capitalized off of her reputation as a fashion icon. Later on, Stefani also released accessories such as perfume and glasses.
In 2018, Stefani began a concert residency in Last Vegas, called "Gwen Stefani—Just a Girl." It earned almost $20 million at the box office.
What were Gwen Stefani's career goals when she was in high school?
Stefani's success might not be surprising to fans to know who talented she is. However, it seems Stefani did not imagine she would get this far back in high school.
In early March, the singer took to Instagram to share a picture of herself from her teenage days. According to Today, it was taken from the newspaper at Loara High School, which Stefani attended in the 1980s.
Stefani and some of her classmates were asked, "What do you think you will be doing in ten years?" Stefani responded, "I will be out of college and hopefully be singing for Kentucky Fried Chicken commercials or even better McDonalds commercials. That's what I'll be, the Kentucky Fried Chicken Girl."
An alleged fellow student of Stefani's posted responses from other students on Flickr in 2006, noting that Stefani's classmates had dreams that involved being wealthy and successful. Stefani, on the other hand, seemed happy to just be singing songs for fast food chains.
Gwen Stefani initially did not think No Doubt would go far
Even when No Doubt began getting some attention from people in the music industry, Stefani also did not think the group would go far.
"We did a showcase, and Jimmy Iovine [chairman of Interscope Geffen A&M] said to me that day—which, I didn't know who he was; I didn't really care—'You're going to be a star in five years,'" she told Elle in 2011. "And I was just thinking to myself, like, 'In five years, I'm going to have kids, and I'm not going to be doing this,' because five years at that age seems like forever."
However, Stefani revealed that No Doubt's song "Don't Speak" became number one "five years on the dot," which eventually led Stefani to more successes down the road.