Gwen Stefani: How Did She Get Famous and How Long Has She Been Famous?
Gwen Stefani is a huge name in music. Her catchy hit songs as well as amazingly unique voice have captivated audiences everywhere, earning her an impressive net worth over the years.
But how and when did Gwen Stefani become so famous? What did she do in order for her career to take off? Read on below to learn more about the 49-year-old extraordinaire.
Gwen Stefani became famous as the singer of No Doubt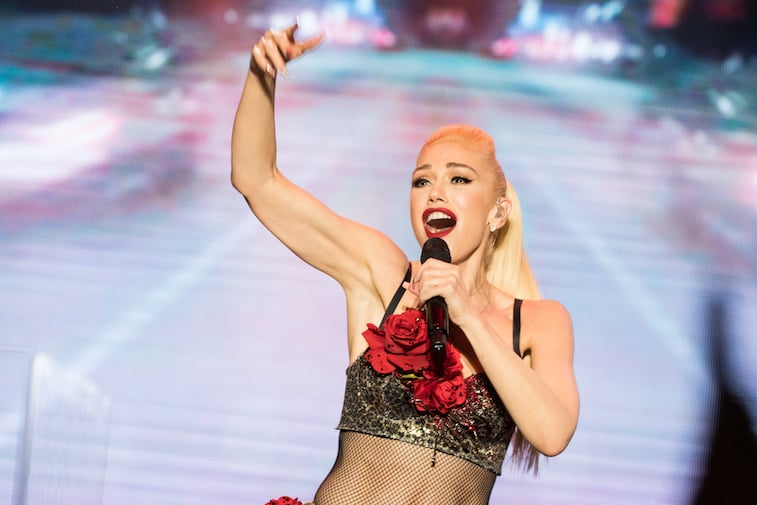 Gwen Stefani came on to the music scene in the early 1990's as the lead vocalist of ska band No Doubt, which was actually formed by Stefani's brother Eric.
The group struggled to get recognition in the beginning and it wasn't until the mid-1990's when they released the songs "Just a Girl" and "Don't Speak" that No Doubt became widely known. No Doubt continued to see success in the next several years with more popular songs such as "Hey Baby," "Underneath It All," and "It's My Life."
No Doubt also won numerous awards for their work, including two Grammy Awards.
Gwen Stefani launched a successful solo career in 2004
Following the success of No Doubt, Gwen Stefani decided to break away from her band for a bit to pursue a solo career.
In 2004, she released her first album called Love. Angel. Music. Baby, which became hugely popular with fans everywhere. The album was certified platinum in several countries and spawned hit singles such as "Rich Girl" and "Hollaback Girl."
Gwen Stefani kept the momentum going in 2006 with yet another successful album: The Sweet Escape, which has the same name as the famous song that came off of it.
In the 2010's, No Doubt started releasing some songs again, though these days, Stefani is mostly focusing on her solo career.
She also started her first Las Vegas concert residency in 2018. Called Just a Girl: Las Vegas, the residency has drawn in tens of thousands of visitors and is expected to end in November 2019.
Gwen Stefani's also found success in fashion
Aside from music, Gwen Stefani has also dabbled in fashion. She has one of the most iconic looks around with her blond hair and red lipstick, so fashion was a natural place for Stefani to be in. In fact, she shared that her family is made up of seamstresses and she learned the skills to design her own clothes at a young age.
After the release of her first album, Gwen Stefani launched a clothing line called L.A.M.B. in 2004 with clothes and accessories inspired by fashion from places such as Japan, Guatemala, and Jamaica. A year later, Stefani also released a line called Harajuku Lovers that is more affordable.
In 2017, after Stefani herself began wearing glasses, she released eyewear under her fashion label L.A.M.B as well as with Tura, Inc.
Gwen Stefani is now a coach on 'The Voice'
With more than two decades of experience under her belt, Gwen Stefani has been spending a lot of time helping the next generation of artists.
Since 2014, she has been on a few seasons of The Voice as both a full-time coach as well as a part-time one. And with Adam Levine's departure, NBC recently announced that Stefani would return in season 17 to fill his spot.
Gwen Stefani's coaching on The Voice has received a lot of mixed reactions from viewers. While some fans enjoy seeing her unique perspective and approach to mentoring the contestants, others think that her strong focus on appearances makes her a weak coach.
It's unclear whether Gwen Stefani has plans to change things up during the next season, but many viewers are excited for the return of The Voice in the fall of 2019.