Gwen Stefani on Her 'Surreal Lifestyle' on Blake Shelton's Ranch During the Pandemic
People made living adjustments at the beginning of the COVID-19 pandemic. For Blake Shelton and Gwen Stefani, that meant staying on his ranch with her family. Stefani has talked about living a surreal lifestyle as she released new music, including a duet with Shelton.
Blake Shelton and Gwen Stefani stayed on his ranch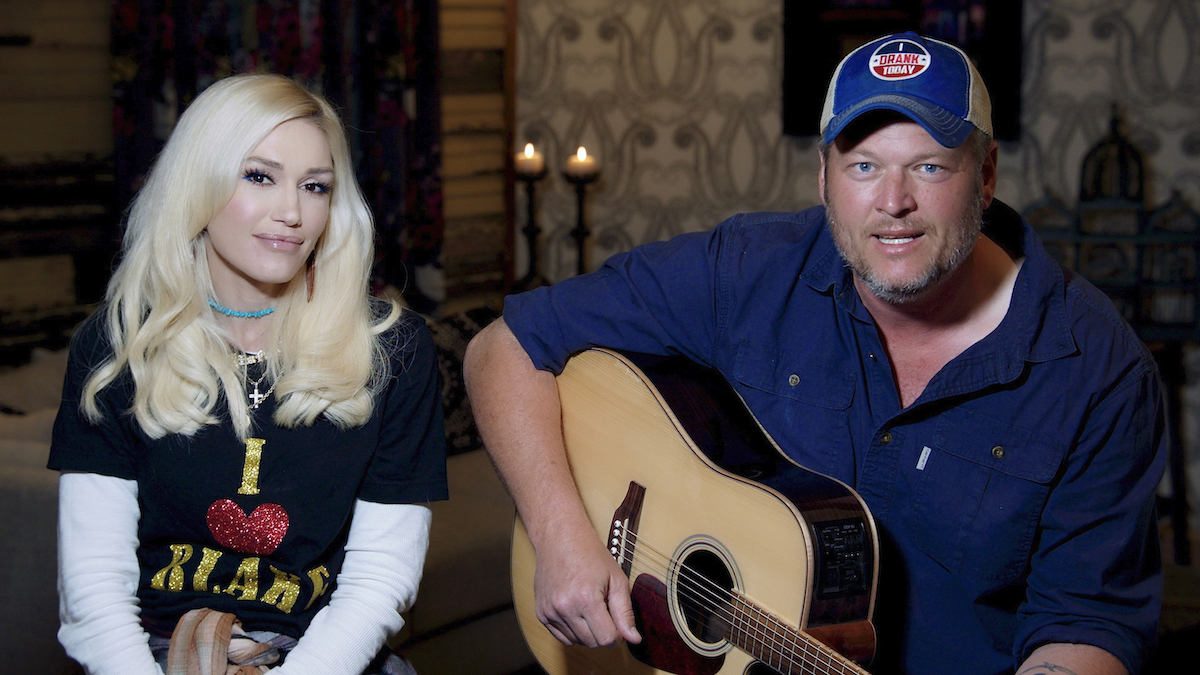 The couple appeared on television together during isolation and talked about who they were isolating with. "We are quarantined with a bunch of Stefanis. I'm talking 'bout a pile of them. It's me and a bunch of Stefanis," Shelton said on The Tonight Show with Jimmy Fallon.
"My mom and stepdad live I don't know about 10 miles from here," he continued. "I haven't seen them since the middle of March except for waving at them through the truck window and that's about it. We haven't left."
The couple also released new music together with their newest duet, "Happy Anywhere". However, Stefani revealed that she mostly took a break from making music.
She said their lifestyle has been surreal
Everyone's life changed during the COVID-19 pandemic. Stefani said she was mostly focused on her family.
"I spent a hundred days in Oklahoma, doing laundry and cooking," she told Entertainment Weekly. "We had 15 people there. It was an incredible pause on life to be there at the ranch with the boys and just have this surreal lifestyle for a while, but nothing to do with the life included creating music or anything like that."
She continued, "But Blake happens to have a studio there and had to do some work and brought an engineer in. So I recorded the vocals on 'Cry Happy,' and that was like lighting a match to a wildfire because I was like, 'My god, I've got to do music.'"
Stefani released a new single called "Let Me Introduce Myself" on Dec. 7. The song shows her returning to music that falls under the ska and pop genres.
They also gained new skills in isolation
The couple is back to coaching on The Voice. They revealed how they've been passing the time in isolation on the show.
"This summer during quarantine, I learned how to make jam," Shelton said. "At my house I have about six or eight peach trees, and every year they make a bunch of peaches and we eat them. But this year, since we were there and there were so many and there was nothing else to do, we got online and we learned how to make jam. And we've made, like, cases of peach jam."
Stefani has kept busy in the kitchen. "I learned how to make sourdough bread like everybody else," she said. "It took me like a month to get my starter right. We did so much stuff. We built a garden."
It sounds like Shelton and Stefani have picked up new skills while in isolation. Now, Stefani is ready to release new music.