Gwen Stefani Regrets Not Trying This 1 Anti-Aging Technique Sooner: 'Why Did I Do That to Myself?'
Wisdom comes with age, and as a person gets older, there tends to be a lot of things that they wish their younger self could know about. For Gwen Stefani, there is an anti-aging technique she did not start taking seriously until she was in her 20s, though it is now something she would tell other people to do more of.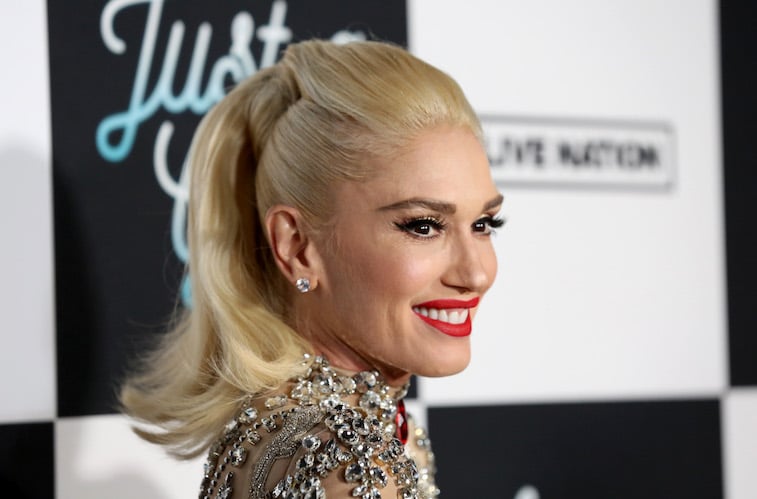 What anti-aging technique does Gwen Stefani wish she would have tried sooner?
Stefani's number one anti-aging technique is avoiding the sun when possible. It was not always something Stefani took seriously when she was younger, but she admitted that eventually she noticed the effects of being in the sun a lot. In fact, she shared that if she could go back in time and talk to her 15-year-old self, this would be the main advice she would impart.
"It's funny though, because you definitely see it as you get older," she told Elle UK in 2017. "Later in life, you're like 'What is that?!', and it turns out it's from the sun and you're like, 'Oh why did I do that to myself?'. That said, growing up in California, I was pretty good. Not when I was a kid, but once I hit my twenties."
What other skincare advice does Gwen Stefani have?
RELATED: Gwen Stefani Has Insecurities About Her Age, But Here's How She Learned to Think Differently
Like many celebrities who appear on camera a lot, Stefani tries to take good care of her appearance. She is a makeup fanatic, so it is also important for her to maintain her skin's health.
For example, Stefani tries to take off all her makeup before going to bed. She told Elle UK, "It was hard when I was younger because I was always on a tour bus, literally washing my face with bottled water, inside a bus. But the key is to keep it clean at night. Let your face breath (because I really don't let it breath at any other time)."
Additionally, she shared with the outlet that a good night's sleep is also a "cheat" for getting healthy-looking skin.
Gwen Stefani also has advice for aspiring musicians
RELATED: Gwen Stefani Revealed This 1 Part of Her Makeup Routine Is Her Least Favorite
Aside from beauty advice, Stefani, who is in the 50s now, has also collected a lot of wisdom about her career. One thing that she often shares with others is the importance of being a genuine artist.
From the beginning, Stefani has followed her own fashion senses and her own musical styles. It has worked well for her and allowed her to become a legendary pop singer.
"I think that people should always do things from what's genuine to them and their heart," she told LinkedIn in 2016. "And try to be true to themselves because people, especially with music, see right through that stuff. And I think that for me, I never in my wildest dreams ever thought that I would be anywhere outside of my dad's garage."