Gwen Stefani Revealed Some 'Gross' Things She Had to Do During Quarantine
The coronavirus (COVID-19) pandemic has been an unprecedented time in many people's lives. Gwen Stefani also felt the effects of the pandemic, especially when she and her family went into quarantine. The singer once revealed some "gross" things she suddenly had to do as the country went into lockdown.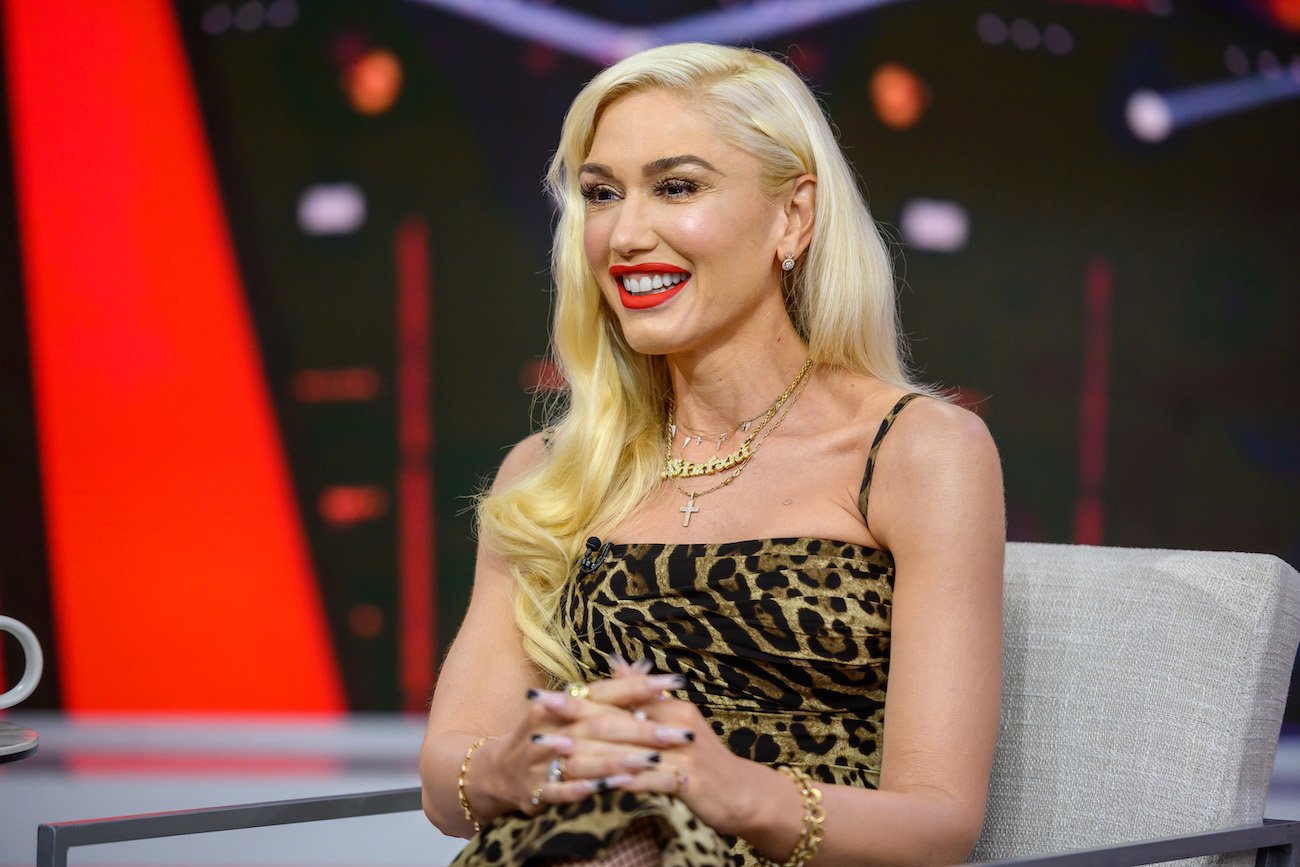 Gwen Stefani was in Oklahoma for a large portion of the pandemic
While some celebrities chose to spend their time social distancing in Los Angeles and New York City, Stefani went to Oklahoma. She and her fiancé, Blake Shelton, and her three sons rode out lockdown at Shelton's 1300-acre ranch, which is located a hour away from Lake Texoma.
Speaking to Entertainment Weekly about her time in Oklahoma, Stefani said, "I spent a hundred days in Oklahoma, doing laundry and cooking. We had 15 people there. It was an incredible pause on life to be there at the ranch with the boys and just have this surreal lifestyle for a while, but nothing to do with the life included creating music or anything like that."
She also revealed the ranch has a music studio, so she was able to record some songs while in quarantine.
In a YouTube video posted by The Voice, Shelton said he learned how to make peach jam. Meanwhile, Stefani became comfortable at making sourdough bread.
Gwen Stefani revealed some 'gross' things she had to do in Oklahoma
However, not every moment in quarantine was enjoyable. On a visit to the Today show, Stefani admitted she had to do some "gross" work around the house, especially beause
"I feel like since we were all locked down, I had to do so much laundry and cleaning and cooking and toilet cleaning and it was like … it was so gross," she said.
Additionally, her children had to do lessons from home, which added on more work for Stefani.
"It was a lot of work," Stefani shared. "I was home-schooling… In this old abandoned house that Blake actually bought on this land — it was actually like, a hoarder's house — we found some old school desks. They were disgusting and we cleaned them out and the kids were like home-schooling in this cabin."
Blake Shelton proposed to Gwen Stefani during the pandemic
Stefani also went through a special life event during the pandemic: She got engaged. Stefani and Shelton began dating in 2015, and Shelton proposed to her in October 2020.
"I had my birthday party," she told The Kelly Clarkson Show. "And I walked in and my son was sitting right by this fireplace, and Blake basically was getting down on his knees to do a fire and he goes, 'Hey, can you look in that cabinet over there and get me a fire starter?' So I opened the cabinet and there was a ring in a box and I was like, 'Ahhh! What?! Are you serious?!'"
The couple is currently in the process of planning their wedding, but they have not revealed the wedding date yet.