Gwen Stefani Shares Her Hair, Makeup, And Style Tips With the World
The cultural impact of Gwen Stefani cannot be overstated. The singer-songwriter has been making waves since No Doubt first broke out on the scene in the mid-90s. Over the years, her music has changed and evolved, and, to a degree, so has her style. Here's a glance at how Stefani had developed her look over time.
Stefani's style philosophy
Many rock stars are known for their style, but Stefani's has been very specific over the years, changing only slightly. However, she doesn't stick to one thing on purpose. She just does what she likes.
"It's a hot mess. And that's what I like about it," Stefani said in her Wired Autocomplete Interview, adding that there are "no rules" to her style. "Whatever makes you happy and whatever makes other people feel uncomfortable. [That's] pretty much what I like to do."
Her famous ponytail
Stefani was also asked about one part of her style: Her iconic ponytail, which was absent in this interview. "It's actually really complicated," she said. "That would be something that you would have to ask my hairdresser." However, she added, "I could do it. I actually did one for myself the other day."
She continued. "I think the special thing about my ponytails…is it's just something that I've always done. And I think that people maybe recognize it from the 'Just A Girl' video. Which, by the way, I did my own hair and makeup and styling and everything [for]. For me, it's all about just being on stage and feeling comfortable and being able to perform. So that's where the ponytail was born. "
Stefani's also known for this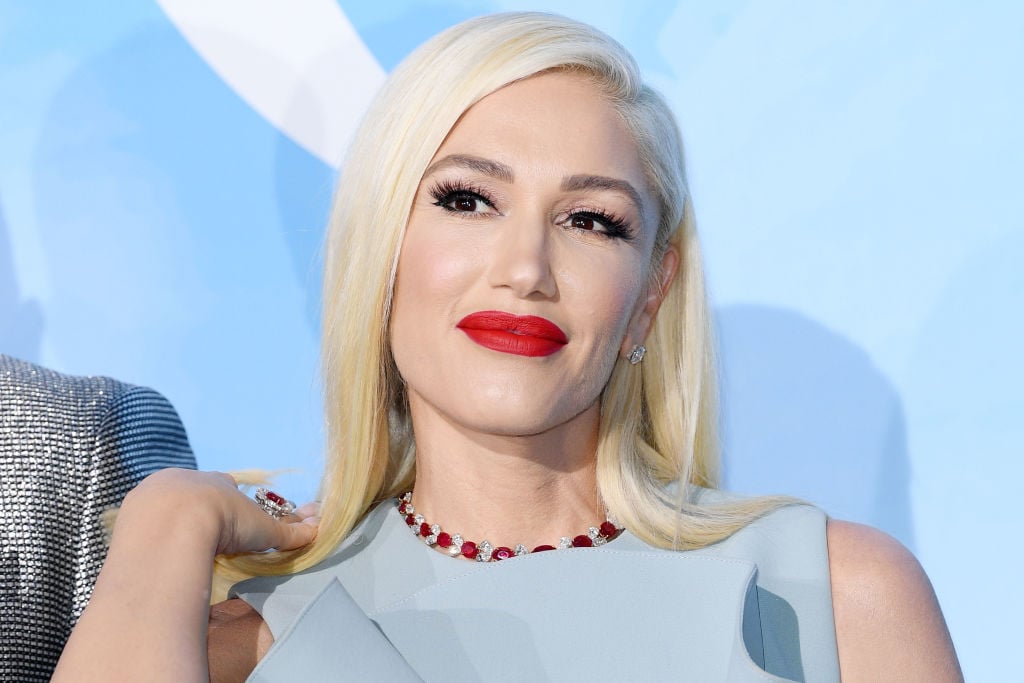 Another thing that was absent in the Wired Autocomplete interview? Stefani's famous lip color. Especially in her younger days, she was known for wearing bright red lipstick nearly all the time. She even has her own lipstick for Urban Decay in various bold shades.
But like she said, Stefani likes to mix it up. In an interview with InStyle in 2017, she said doesn't have a particular favorite product, adding, "I genuinely love experimenting with different looks." However, that bold lip is almost always a part of it.
She hasn't gone without controversy
Of course, when you make bold style choices, you're bound to mess up sometimes. Stefani dated her No Doubt bandmate Tony Kanal in the early days of working together and took to wearing a bindi (a colored dot worn in the middle of the forehead in certain Indian cultures), which many have pointed out as cultural appropriation looking back on it.
While we're on the subject, Stefani began her solo career with her album Love. Angel. Music. Baby., and that record and tour were heavily inspired by Japanese concert. She even had four dancers, who were known as Harajuku girls, dressed in a Gothic Lolita style. This is another aspect that has been looked back on with some hesitation in the years since.