Gwen Stefani Shares New Intimate Photo With Blake Shelton and Their Fans Are Jealous
The couple has been busy given they released a new song, "Nobody But You" together. Gwen Stefani and Blake Shelton have shared more about their relationship with fans because of this. Find out which intimate photo she shared with fans and how they're reacting to it.
Gwen Stefani and Blake Shelton's new music video show their private life together
The music video for "Nobody But You" was released. It showed a little bit of the couple's private life together.
Some of the scenes are obviously scripted with Stefani and Shelton being in the woods. But there seems to be personal photos and videos of them too.
Shelton is seen driving a truck while Stefani is in the passenger seat recording them. Another scene shows them cuddling on a porch of a property that is in the middle of construction. There are also a series of selfies of the couple together in the music video.
Stefani thanked him for having her on the song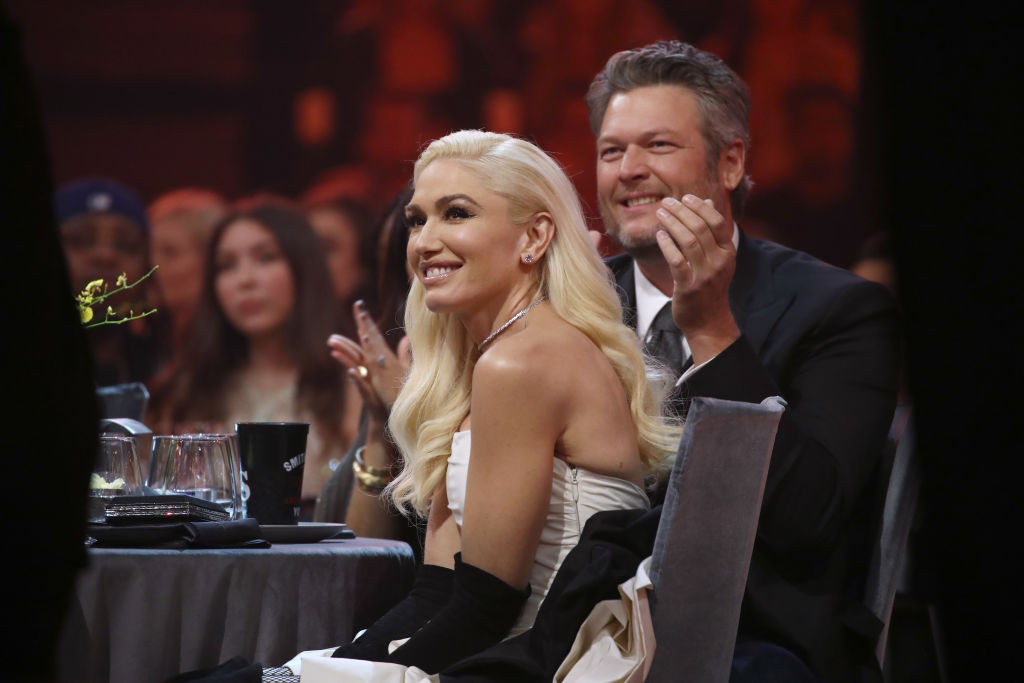 Stefani posted a picture of a billboard of a still from the music video on Instagram. She had a message for Shelton in the caption.
The caption reads, "@blakeshelton thank u [sic] for taking me along w [sic] on this one!! #thisisnuts Gx Repost @blakeshelton with @make_repost
・・・
Well hell @cmt!! Thanks for putting #NobodyButYou on the big screen in Times Square! Y'all be sure to check out our new video if you haven't already! @gwenstefani #CMT."
Shelton previously revealed why he wanted her on the song, according to CMT. "This was one of those songs where the more I heard it, the more I fell in love with it," the country singer said according to CMT. "I also realized how important it is for me and where I am in my life, and I think that's why Shane McAnally was trying to get it to me. It fits my story. I was about to go in and record when I decided that it needed Gwen on it because it is our song. I think it's magic."
He then talked about the words they sang together. "The lyrics of that song are so on point, not just for me and Gwen, but I think for a lot of people," he told Nashville Lifestyles. "The song is not a fairytale, but at the same time it's the most epic, earth-rattling love song I've heard in a long time, because the lyrics are so honest and just say it how it is."
She posted a new photo of them kissing
Stefani posted an up close and personal picture of her and Shelton kissing. She made it her new profile picture on Twitter on Jan. 22.
Fans didn't hold back when sharing their thoughts about it by replying to the post. "Guess I can add, 'jealous of Blake Shelton' to my list of 2020 hot takes. Thanks," one fan tweeted. Another person wrote, "I'm sooo in love with this photo of you & @blakeshelton Gwen. Just makes me smile @gwenstefani. Beautiful! #NobodyButYou."
It looks like fans are swooning over the picture. Soon they'll be able to watch them performing together for the Grammy Awards on Jan. 26.