Gwen Stefani Shares Sweet Photos of Blake Shelton With Her Sons for Father's Day
Gwen Stefani has opened up about Blake Shelton being a good dad in the past. She celebrated Father's Day by dedicating a post to him on Instagram. Find out what she wrote and learn more about their isolation away from her ex-husband, Gavin Rossdale.
Gwen Stefani called Blake Shelton a good dad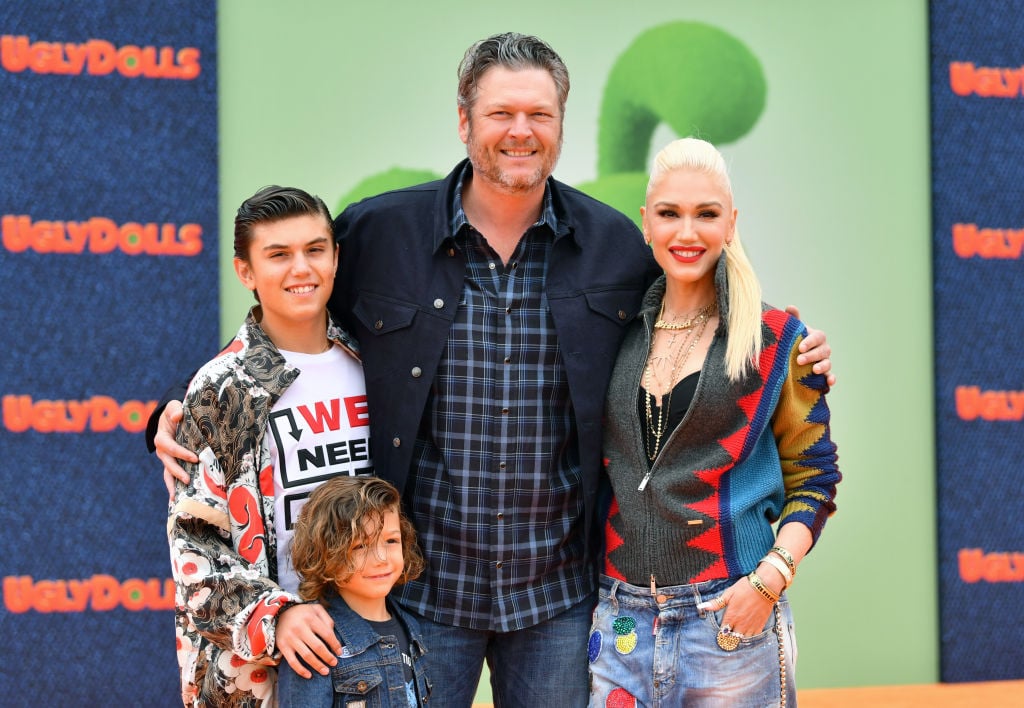 Stefani has opened up about co-parenting with her boyfriend. She told Hollywood Life that he fills a parent role in her family.
"He is a good dad," she said. "He's been helping me out a lot. It's hard; I've got three boys. I have a 13-year-old (Kingston), an 11-year-old (Zuma), and the baby (Apollo) is going to be 6 in February and started kindergarten."
The mother also gushed about Shelton on Today. "He is a good dad, actually," she said. "He's been helping me out a lot, so I literally get to the point where I'm like, 'You gotta get home, I need help.' It's hard. I got three boys."
She is staying with him during isolation
Stefani has been staying with Shelton during the pandemic. They made an appearance together on The Tonight Show with Jimmy Fallon.
"We are quarantined with a bunch of Stefanis. I'm talking 'bout a pile of them. It's me and a bunch of Stefanis," Shelton said. "My mom and stepdad live I don't know about 10 miles from here. I haven't seen them since the middle of March except for waving at them through the truck window and that's about it. We haven't left."
Shelton was growing out his mullet again and Stefani was cutting it for him. This was during season 18 of The Voice.
Stefani will be back for season 19 of the show replacing Nick Jonas. Kelly Clarkson, John Legend, and Shelton will continue to be the other three judges. The premiere date has yet to be revealed, but the show will return in the fall.
She shared pictures of him with her sons
Stefani posted multiple pictures of Shelton with her sons on June 21. One of them shows Zuma and Shelton holding up a drawing. Another shows the singer holding Apollo. The third shows Shelton standing with Zuma and Kingston who are dressed in camo. More pictures show the family lounging, holding up fish, and outside in more camo.
The couple also recently celebrated Shelton's birthday. He posted a picture on Instagram posing with what could be a cake shaped like a tractor. He captioned it with "Damn y'all! Thanks for all the birthday love and wishes!!! And thank you @smithworksvodka for keeping the party going… Cheers y'all!"
Stefani also posted a picture of her kissing his cheek. She captioned it with "happy birthday @blakeshelton thank u [sic] for being my best friend gx #luckyme #june18th."