Gwen Stefani Thought She Would Never End Up With Blake Shelton Because of His Hairstyle
Gwen Stefani and Blake Shelton have been dating for a few years now. They seem to have a great connection that has played out many times on The Voice and social media.
However, although both Stefani and Shelton are superstars in their own rights, it might come as a shock to fans that Stefani herself never imagined she would be with Shelton. She has also credited the reason to be Shelton's hair.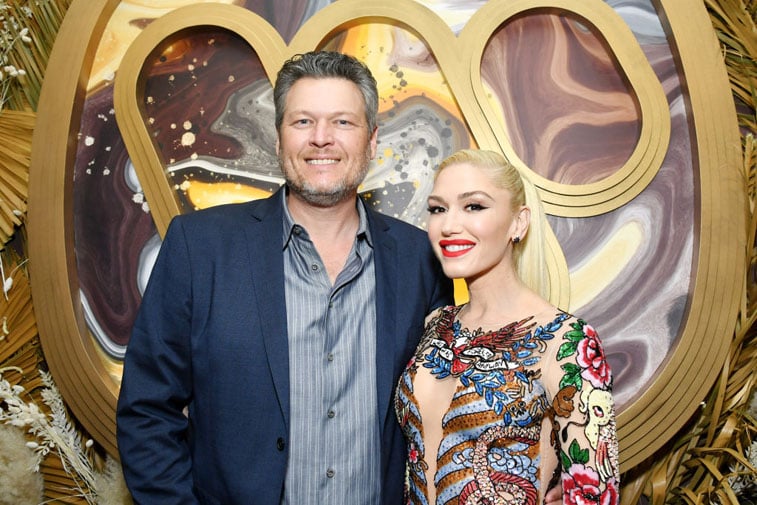 How did Gwen Stefani and Blake Shelton's relationship start?
Stefani and Shelton first met when Stefani joined The Voice in 2014. Both of them were married to other people at the time, but their respective relationships were not going well. Stefani and Shelton ended up bonding over their shared experience, with Shelton even proclaiming to Entertainment Tonight later that Stefani "saved my life."
Stefani also revealed having Shelton in her life helped her a lot. She told Extra in 2016: "It was like being handed this gift of a friend who was going through the exact same thing at the exact same time. […] And then everything flipped. It went from horrible to, like, hopeful and, like, 'Wow, God, you just don't know what's gonna happen next."
In 2015, Stefani and Shelton announced they were divorcing their spouses. Later that year, the two of them confirmed they were in a relationship together.
Why Gwen Stefani never imagined she would end up with Blake Shelton
Before working on The Voice together, Stefani and Shelton had not crossed paths at all since they worked in different music industries. In fact, Stefani admitted she really did not think she would date someone like Shelton.
Speaking to Today in 2019, Stefani joked: "Something I never thought that would happen to me, that I would be with someone that actually had a mullet. Life is full of surprises."
Although Shelton usually does not sport a mullet, he did have one when he was younger. Interestingly, Stefani also helped him cut his hair while they were self-isolating together, and Shelton decided to go back to his roots by getting a mullet again.
Ultimately, Stefani seems to still be shocked that two different people like Shelton and her could get along so well.
"I just never thought in my wildest dreams, on paper, a cowboy and a ska-like girl from Anaheim would be hanging out, but it works perfect and we're just having so much fun, and we just feel so blessed to be at this point in our lives," she told Today.
When will Gwen Stefani and Blake Shelton get married?
Stefani and Shelton have been spending a lot of time together, with Shelton even getting along well with Stefani's sons. As such, many fans are constantly wondering about the possibility of marriage for the couple.
Since Stefani tied the knot with her ex-husband in the Catholic Church, she has reportedly been awaiting an annulment of the marriage before she could wed Shelton. This process has been significantly slowed down by the pandemic.
In any case, a source told Us Weekly that Stefani could be rethinking things.
"Gwen wants to have a ceremony and reception with their family and friends. She didn't wait this long to get married with family watching on Zoom," the insider shared. "[The pandemic] has made her realize that waiting for the annulment at this point is just futile because it could take years for the church tribunal to issue the decision."
It's not clear if Stefani and Shelton have plans to marry anytime soon, but there is no doubt fans are anxiously waiting to see what the couple will do.