Gwen Stefani's Number One Tip for Glowing Skin Is Free
Few icons from the 90s and aughts look as good today as the day we first saw them — Gwen Stefani is the exception! Stefani first came on the scene in 1995 as the lead singer of the rock band No Doubt, back when they released their first album, Tragic Kingdom.
Since then, she has also embarked on a successful solo pop music career, had some kids, been partnered to two different famous hunks (Gavin Rossdale, from the band Bush, and Blake Shelton), been a coach on The Voice, and much more. Yet she still looks SO good, especially her glowing skin. So, how does she do it?
Gwen Stefani has been a beauty icon for decades
It isn't just her radiant and flawless skin that gets Stefani attention, though it doesn't go unnoticed. When she first entered the public eye back in the nineties, people were obsessed with Stefani's worldly and punk-rock inspired fashion, her absolutely shredded arms and abs, and the cherry lipstick/platinum blonde hair combo she always seemed to be sporting. 
To this day, 90s-inspired fashion still likes to bite from Stefani's looks back then, that's how much of an icon she became. Her style has become more high-end and refined over time, especially after she transitioned to her solo career as a pop singer in the aughts.
But she still brings a cool and funky edge to everything she wears, with lots of unique touches that ensure no one else ever looks quite like Stefani.
Stefani looks great at every age
Stefani turned 50 back in February but you wouldn't know it from looking at her. There's aging gracefully and then there is superhuman not-aging-at-all!
Naturally, when you look as good as Stefani does, people are always asking for tips and Stefani has shared a few over the years. For one, even though she is a California girl at heart, she typically stays out of the sun as much as possible. If she does need to soak in some rays, she makes sure to wear sunscreen to protect the alabaster skin for which she is known.
A lot of Stefani's other tips come down to common sense stuff most of us KNOW we should be doing but probably don't do enough. For instance, she absolutely never goes to bed with her makeup on.
She once told Elle: "The key is to keep it clean at night [and] let your face breathe." She also eats a diet that is almost entirely vegan and has been vegetarian since she was 12, which means she gets lots of nutritious, leafy greens.
Oh, and that bangin' bod of hers? She works out for 60+ minutes four times a week with a personal trainer, of course.
Stefani's best tip for glowing skin is so easy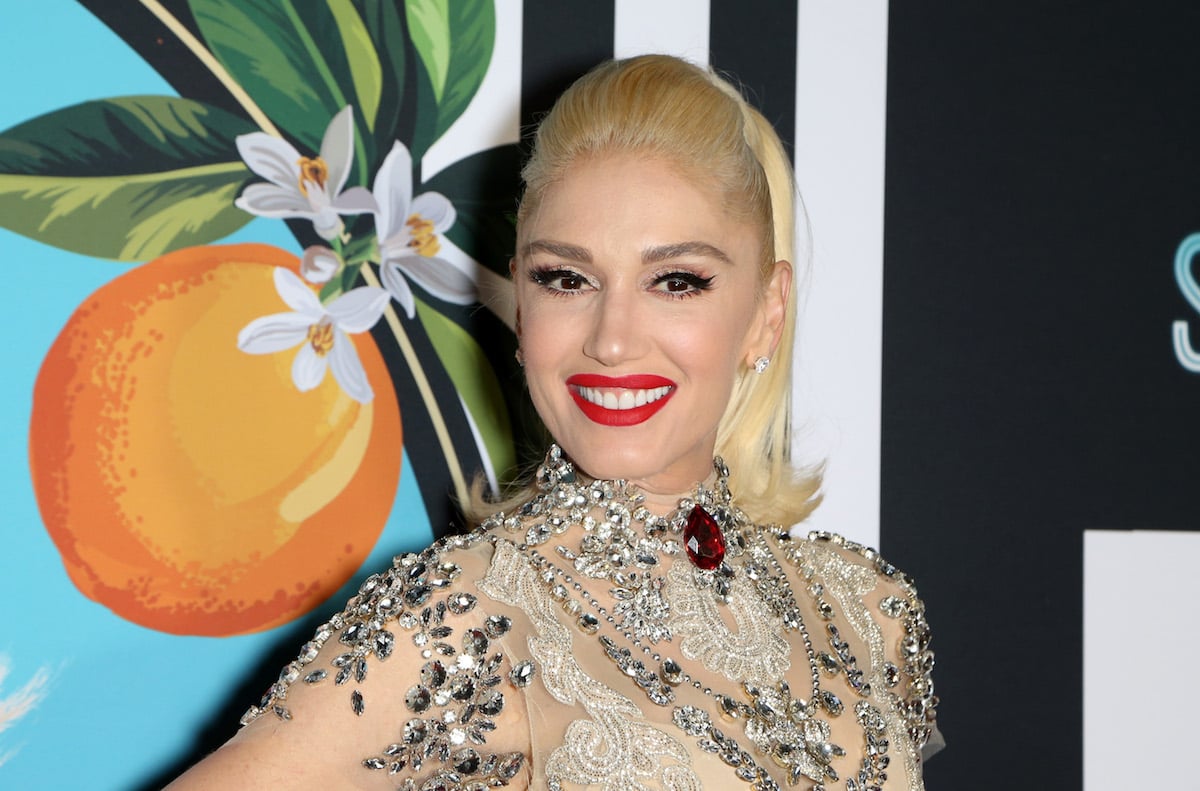 However, there is one tip for glowing skin that Stefani absolutely swears by. Like her other tips, it's a free and easy thing that all of us really should be doing more anyhow — she gets good sleep! That's right, her number one tip for looking good and having great skin is making sure you get your full 8 hours as often as possible.
And if a stressful schedule means that you sometimes can't get adequate sleep, the next best thing is to fake that freshly rested look with a little bit (but not a lot!) of makeup. As for which brands, you might be surprised to learn that Stefani almost entirely uses drugstore makeup. Specifically, she has mentioned a lifelong love of Revlon products, saying that she's been getting them from the grocery store since she was a little girl and that they've never let her down so far.