Gwen Stefani's Wedding Robe Is a $100 Steal
Gwen Stefani and Blake Shelton made headlines years ago when they were both hosting The Voice. The pair bonded over the tough divorces they were going through at the time. Fans were thrilled when they announced months later that they were officially dating.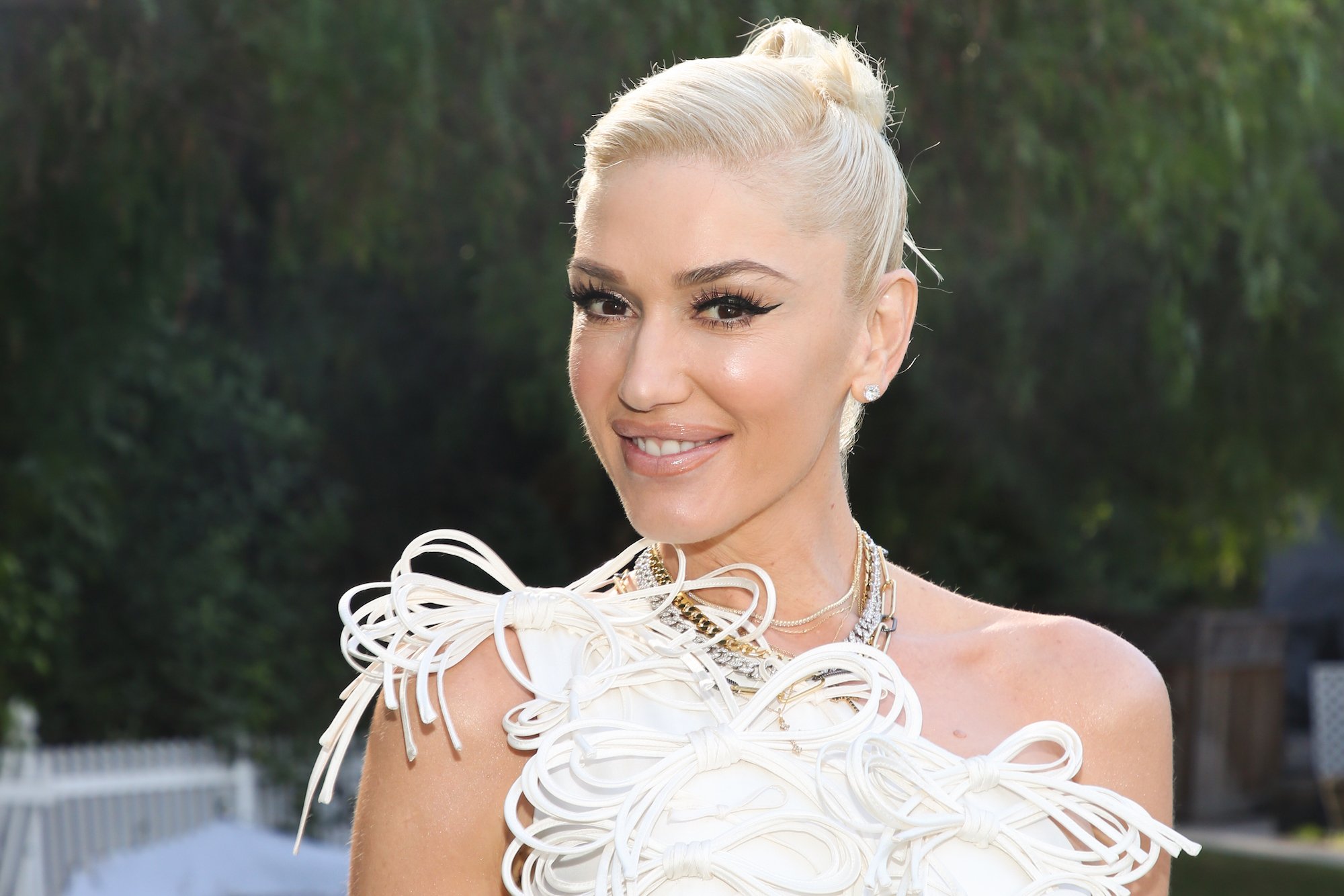 As with any celebrity couple, fans eagerly await signs of wedding plans in the future, and Stefani and Shelton were no exception. After five long years, Shelton finally popped the question. Unfortunately, the pandemic brought their wedding plans to a screeching halt. The couple was finally able to have their wedding this summer. Stefani's gown was absolutely stunning, but she started her day off in another pretty piece that was a fraction of the price…
Gwen Stefani spent her pre-wedding hours in a gorgeous robe–and it was only $100!
Gwen Stefani is well-known for her over-the-top fashion choices, most of which are pretty pricey. She's no stranger to high-end designer outfits, whether she's rocking out at a party or looking glamorous and chic for a special event.  However, in the exciting hours leading up to one of the most important events of her life, Stefani went a different route. She chose to lounge around in something that a non-celebrity could actually afford!
Before Stefani's wedding, she wore a sleek, white, silky robe splashed with bright, watercolor peonies. According to Page Six, the robe–a Kim + Ono original–cost only $110. Stefani posted pics in her pre-wedding ensemble, in which she was nearly ready to walk down the aisle. The star was already in her veil and makeup, her blonde locks swept into a beautiful updo. The only thing left was to step into her wedding gown (which, sadly, was NOT a $100 steal like the robe).
Stefani has three children–Kingston, Zuma, and Apollo–whom she shares with former husband, Gavin Rossdale. Rossdale is very close with his children, but they also get along well with mom's new beau. The entire family strives to make sure the kids are comfortable and happy wherever they are. 
Naturally, Stefani's kids mean the world to her. The singer's chapel-length veil was embroidered along the bottom with the names of her sons, as well as Stefani and Shelton's names. The beautiful embroidery was set off by a rose on each side of the names. 
Her gown was stunning. This time, Stefani stuck with a more classic style (unlike her wedding with Rossdale, in which her dress featured a flashy splash of hot pink along the bottom and train). Her Vera Wang gown had a deep neckline, low back, fitted bodice, and clouds of romantic tulle. Stefani wore a second Vera Wang dress to the reception–a short, strapless dress with a fluffy tulle skirt. She paired both gowns with stiletto-heeled cowboy boots.
The couple had to navigate COVID-19 challenges while planning their wedding
Like many other couples who were engaged right before coronavirus (COVID-19) hit, Stefani and Shelton had a lot of challenges while trying to plan their special day. The two were engaged back in 2019, after five years of dating. Stefani excitedly showed off her engagement ring, which, according to The Knot, is approximately 8 carats. 
Last fall, the couple talked about their wedding plans, and how everything was still "tentative" due to COVID-19 restrictions. They had hoped to be able to have the wedding in the summer of 2021, but at the time, no one knew when we would be able to have big events again. Stefani wouldn't have the wedding if her parents weren't able to attend (understandably), so the couple had to be very flexible with their plans. 
When it finally began to look like they would get their special day this summer, after all, the couple was careful to follow all protocols to ensure that their family and friends could enjoy a safe time at the gathering. Guests were tested, safety measures were in place, and the event took place outdoors, and Stefani and Shelton had a gorgeous day that they'll always remember.