Gwyneth Paltrow May Earn a Big Paycheck, But She Doesn't Spend it On Fancy Cars
Gwyneth Paltrow can be listed among the top-performing actresses in Hollywood. Her film career features a long list of milestone accomplishments and incredible performances. She's also a business-savvy entrepreneur, albeit sometimes controversial. Her paychecks are hefty, and there's probably not much she can't buy. However, despite her self-built empire, fancy cars aren't her thing.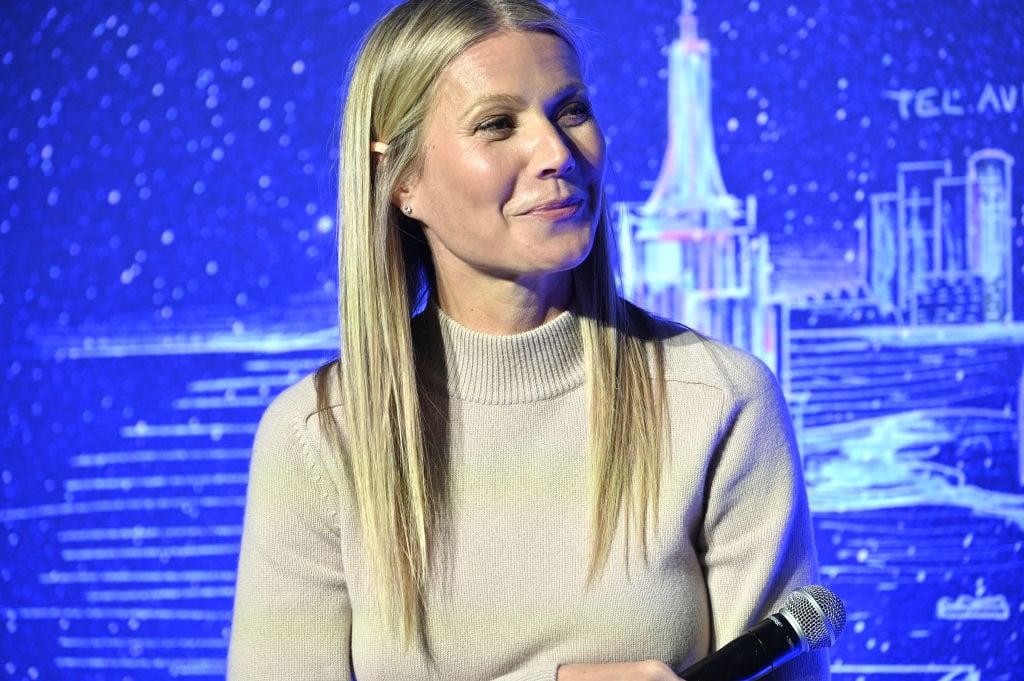 Acting is her primary role
More recently, fans love Gwyneth Paltrow for her empowering role as Pepper Potts in The Avengers and Iron Man films. But prior to her success with the Marvel Cinematic Universe, Paltrow has tasted other on-screen victories as well. Also known for her performances in Se7en, Emma, and Great Expectations. It was her acting chops in Shakespeare in Love that won her the Academy Award in 1999. Like many in Hollywood, acting isn't Paltrow's only source of income, and she's diversified to explore the health and wellness space.
Her secondary business venture
Gwyneth Paltrow started a new-age wellness newsletter to share with friends as she was passionate about cutting-edge and homeopathic topics for health. Her passion grew quickly and evolved into a website that promotes alternative solutions and procedures. Today, her controversial, and sometimes questionable remedies have become the subject of a new Netflix docu-series, The Goop Lab. Goop was incorporated back in 2011, and Paltrow said she wanted a company name that could apply to anything. She had also heard that successful internet businesses always had double O's in the title. It would become a high-profile name, but maybe not for the right reasons.
Gwyneth Paltrow doesn't blink at controversy
Her Goop company began raising eyebrows among the scientific community almost immediately upon inception. One of the most notorious sources of contention was the Jade Egg product that Paltrow and the company claimed would improve life in the bedroom. The medical community warned the product could actually be dangerous, and Goop was later hit with a $145,000 fine for its "unsubstantiated marketing claims." Other promotions in the Paltrow-owned Goop arsenal include a bee venom therapy and NASA quality "healing stickers," neither of which have been proven to do much of anything other than insight additional risks. The controversy doesn't stop the actress from following her passion, though, as she continues to promote her brand and Goop lifestyle products and procedures.
An ideal marriage with an abnormal arrangement
The Marvel actress opened up about her current marriage to Brad Falchuk and a somewhat unusual arrangement they maintain with her ex-husband, Chris Martin. Gwyneth Paltrow told The Sunday Times in an interview that she took the advice of her intimacy teacher in embracing a "polarity" in her marriage. This polarity means Paltrow and Falchuk live separately, although they do reconvene throughout the week together. The arrangement seems to work for everyone, including the ex, who maintains a room at Paltrow's home. Paltrow says this setup blends the couple's families methodically in a conducive environment that feels like an ongoing honeymoon.
A pretty normal and down to earth lifestyle, including her car
Outside of her contentious business and high-profile acting career, Gwyneth Paltrow leads a pretty quiet and normal everyday life. She is a mother of two, often sharing quirky family shots with her fans on social media. She's not the typical Hollywood starlet who overindulges in buying expensive cars either. According to several sources, this award-winning actress, successful singer, author, and business owner drives a $25,000 Toyota Prius.
While many of the blockbuster actors spend their millions on expensive houses and collections of fancy cars, Gwyneth Paltrow seems to embrace the simpler things in life. Her paychecks may be sizeable, but her values are clearly more rooted in health, wellness, and family.