Gwyneth Paltrow's Net Worth: How Much She and Brad Falchuk Are Worth
Gwyneth Paltrow recently tied the knot with Brad Falchuk, saying "I do" at a private ceremony in the Hamptons. The Huffington Post reports that the event came just days after the actress and Goop founder turned 46. The Oscar-winning actress and her writer-director husband started dating in 2014 and announced their engagement in January 2018. Both are incredibly successful — and have net worths that most of us could only dream of.
Ahead, get all the details on Gwyneth Paltrow's net worth and Brad Falchuk's finances, too.
Much of Gwyneth Paltrow's net worth comes from Goop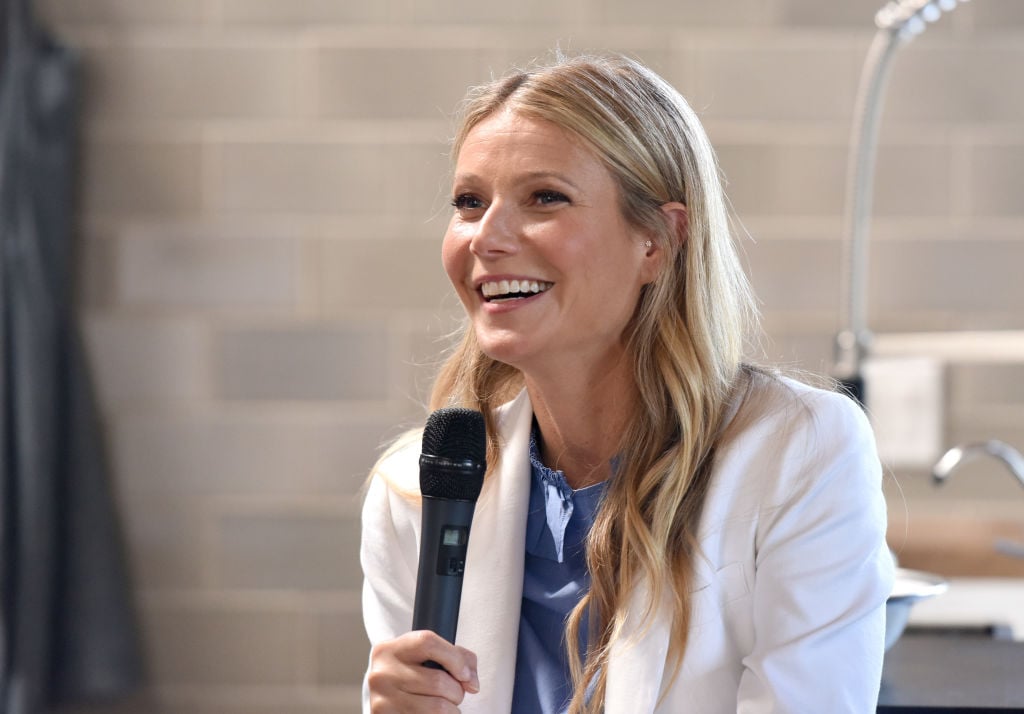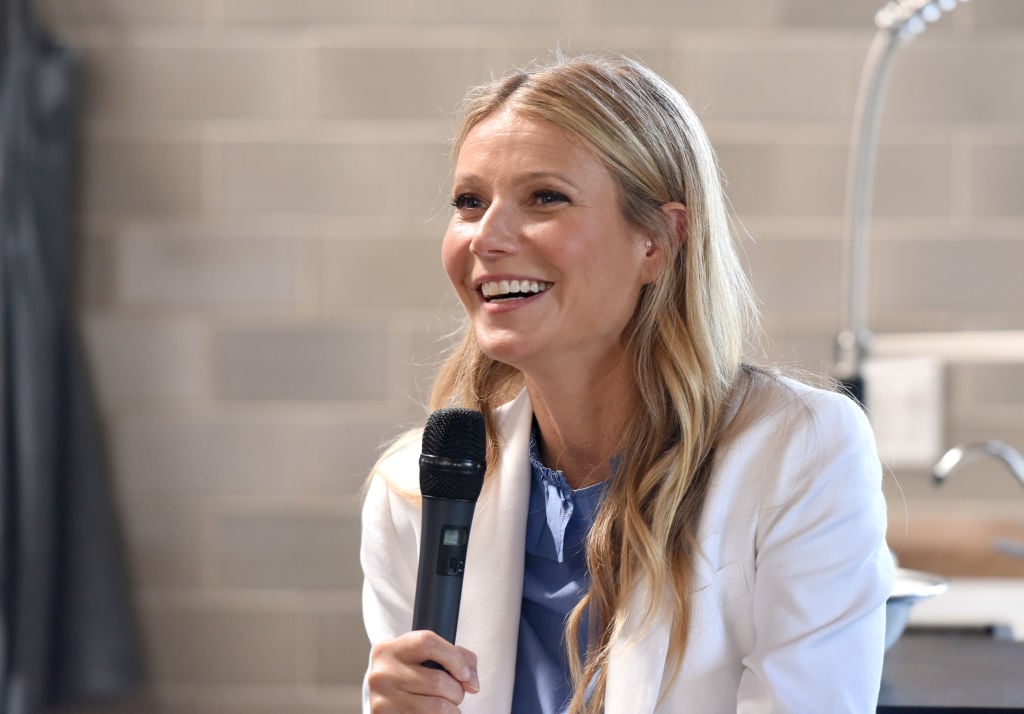 While Gwyneth Paltrow is an Academy Award-winning actress, it sounds like a lot of her net worth comes from a different source. Money reports that "While it's hard to say precisely what Gwyneth Paltrow has earned from Goop, the private startup has been on a roll as of late." In 2018, Goop received an infusion of $50 million in investment cash, which brought its total valuation to $250 million. Gwyneth Paltrow's net worth was estimated at $140 million in 2014, Money notes. But more recent estimates from Celebrity Net Worth have put Gwyneth Paltrow's net worth at about $60 million.
Goop began in 2008 as a newsletter that Paltrow sent from her kitchen, recommending things from detox plans to recipes. She had about 150,000 subscribers by 2009, and she was excited when she made $45 from an advertising partnership. In 2014, Goop began to sell the things it recommended. Money reports, "The site now sells everything from fashion to vitamins and household goods, including some products it manufactures itself, geared toward customers aspiring to the ideal Goop life."
Goop's scandals likely haven't hurt Paltrow's bottom line
Money reports that sales revenue from Goop-branded products quadrupled in 2017 — when the company brought in an estimated $45 to $60 million — the same year that the company launched its Goop Wellness line of vitamins. While people had always complained that Goop showcased Paltrow's extreme wealth and privilege, it was in 2017 that Truth in Advertising filed a complaint that the site was making dubious health claims about its products.
The complaint became the basis of a lawsuit, but as Money reports, "the scandals don't seem to have slowed down Goop's gravy train." Similarly, The New York Times reported that though Goop has become "the most controversial brand in the wellness industry," it's the brand's "haters" that have made the company worth its $250 million valuation.
Business Insider reported back in 2014 that Gwyneth Paltrow and first husband Chris Martin — who announced their plans to divorce in a blog post titled "Conscious Uncoupling" — were each estimated to be worth $140 million at the time, bringing their net worth as a couple to $280 million. But even at the time, reports of their net worth varied widely, with some estimates putting their combined wealth at $120 million. At the time, word had it that Gwyneth Paltrow made less money than her husband. But is the same true now that she's married to Brad Falchuk?
Brad Falchuk has a lower net worth than Gwyneth Paltrow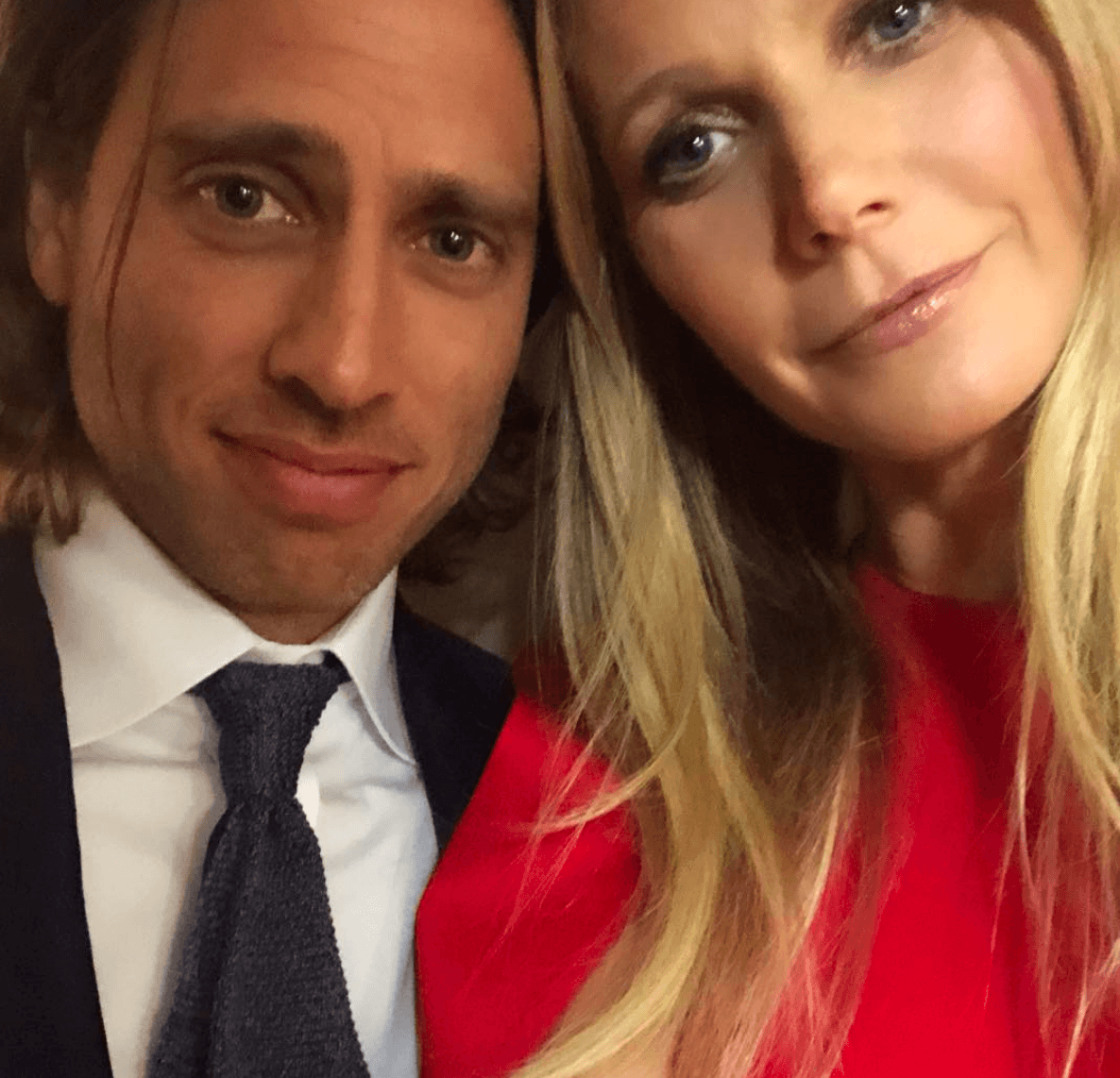 Celebrity Net Worth estimates that Brad Falchuk is worth $20 to $25 million (significantly less than the $60 million that the publication estimates for Gwyneth Paltrow's net worth). Falchuk served as a producer and writer for the series Nip/Tuck. He also co-created, wrote, and executive produced the series Glee, for which he won many awards. Town and Country reports that Falchuk was also involved in the production of American Horror Story and Scream Queens.
Falchuk met Paltrow on the set of Glee, when she guest-starred as substitute teacher Holly Holliday. They started dating in 2014 and went public with their relationship in 2015. Like Paltrow, Falchuk was also previously married. He and his ex-wife, Suzanne Bukinik, share two children, Isabella and Brody. Paltrow shares two children, Moses and Apple, with ex-husband Chris Martin. According to People, Paltrow says that she and Falchuk don't plan to have more children.
Read more: Did Jennifer Aniston Learn 'Gentle Separation' From Gwyneth Paltrow?
Check out The Cheat Sheet on Facebook!