Gwyneth Paltrow Reveals 3 Foods She 'Won't Eat'
Gwyneth Paltrow loves food but there are three things she "won't eat." Ahead learn what food the Academy Award-winning actress-turned-business-woman won't eat and why. Hint: It's not gluten, sugar, or carbs.
As the face of a sometimes controversial lifestyle and wellness brand, Goop, Paltrow's no stranger to being ahead of food trends and embarking on culinary adventures. While she might be open to trying new dishes she steers clear of some. In a YouTube video for Harper's Bazaar — Paltrow's the cover star of the publication's Feb. 2020 issue — the 47-year-old detailed what she eats and drinks in a day and what food she avoids.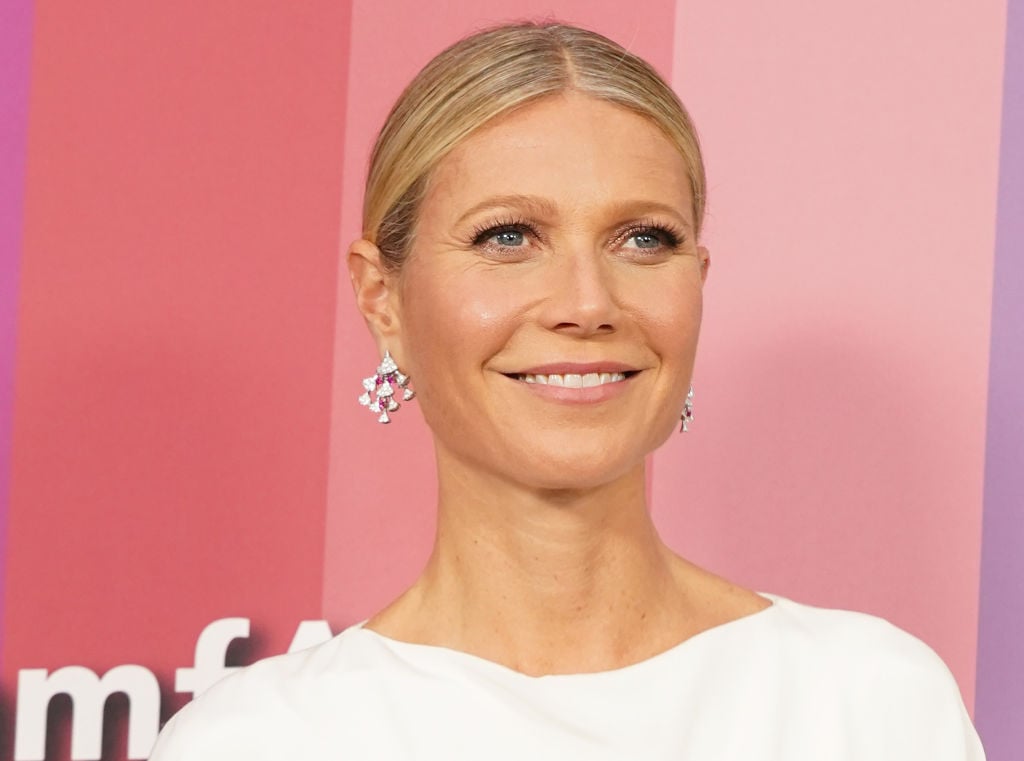 "I've pretty much become more of an omnivore," she said meaning she consumes both animal and plant-based food. "So there are just a few things that I won't eat," she added.
Gwyneth Paltrow: 'I don't eat octopus because they're super smart'
If Paltrow goes to a restaurant that happens to serve octopus, she'll order another dish from the menu. Why? Because of what she learned about the sea creatures during a deep dive on the internet.
"I don't eat octopus because they're super smart," she said. "One night I got on this, like, I went down an internet [sic] hole on octopus and how smart they are so I had to stop eating them."
There you have it. Paltrow won't eat octopus because they're extremely intelligent.
She doesn't 'like to eat baby mammals
After explaining why she doesn't eat octopus, Paltrow revealed the second food she avoids. "I don't like to eat baby mammals so I stay away from lamb and veal," she said. However, as the Marvel actress said earlier in the interview — she played Pepper Potts opposite Robert Downey Jr.'s Tony Stark aka Iron Man — she does eat other meats being an omnivore.
In fact, one of her go-to family dinners had been a one-pot chicken dinner cooked in a dutch oven with root vegetables featured on Goop's website.
Paltrow 'can't stand dill'
Last but not least, Paltrow, who married TV producer-writer-director Brad Falchuk in 2018, revealed she doesn't particularly enjoy the taste dill. "I don't like dill," she said. To make it even clearer she added, "I can't stand dill." 
It's safe to say Paltrow hasn't tried the Goop recipes featuring dill as the main ingredient including Vegetable Stew with Dill Rice, Pickled Turnips with Dill and Garlic, and Kale Cabbage Slaw with Almonds and Dill. And in the event she has tried them, she's probably subbed the dill for another herb.
She has (almost) no rules for dinner
When it comes to her last meal of the day, Paltrow loosens the reins on what she can and can't eat. There are only two things she avoids when it comes to dinner.
"And for dinner, I have whatever I want," she said on a 2018 episode of The Goop Podcast, according to People, "but I do always try to avoid highly processed foods and high-fructose corn syrup."
Paltrow sometimes has a drink after work — although she's trying to cut back on drinking alcohol during the week — and she "very occasionally" gets a hangover.