Gwyneth Paltrow Says This 1 Person Inspired Her Love of Food
Gwyneth Paltrow's love of food comes from a family member. Ahead learn who inspired the actress and Goop founder's passion for food.
Gwyneth Paltrow is not only an Academy Award-winning actress and the founder of an incredibly successful wellness brand — she launched Goop as a newsletter written from her kitchen in 2008 — she is obsessed with food. Ahead, learn who the 47-year-old credits for her love of food. 
Paltrow gave us Goop and the sometimes controversial products they sell, the most recent being a vagina-scented candle — yes, really — launched in Jan. 2020. Plus, she made "conscious uncoupling" a widely used phrase referencing her relationship with Chris Martin, her now-ex-husband and Coldplay frontman.
But as long as Paltrow's been featuring eyebrow-raising wellness items on Goop and uttering the words "conscious uncoupling" she's shared recipes, restaurant recommendations, and all things food-related with her site's visitors. 
Paltrow: 'My dad was the one who got me into food'
In a YouTube video for Harper's Bazaar about everything Paltrow eats in a day, the Marvel actress opened up about where her love of food comes from.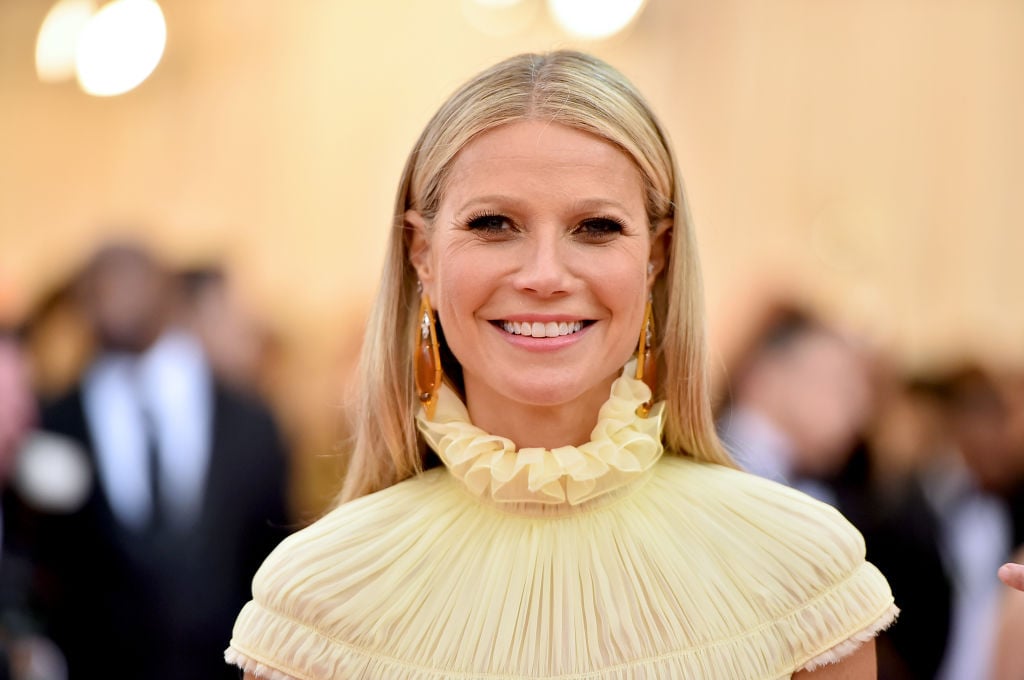 "My dad was the one who got me into food. He was an extreme foodie," she said in the video before adding, "He loved food so much." 
Paltrow's dad, Bruce Paltrow, worked in Hollywood as a writer-producer-director on TV shows such as The White Shadow and St. Elsewhere, according to E!. He died in 2002 at the age of 58 due to complications from pneumonia and throat cancer after falling ill during a trip to Italy with Paltrow for her 30th birthday.
The actress continued, saying her dad's interest in food started when he had money to explore new places and have culinary adventures at restaurants he couldn't previously afford.
"He had a pretty humble background and so when he grew up and became successful and was able to go to restaurants and travel for food it was to him like the most extreme pleasure and luxury," she said of her late father in the video. 
Paltrow added that a love of food is something she and her younger brother, Jake, learned from their dad. 
"And he appreciated it so much and so I think he really infused my brother and I [with] a love and appreciation for food and good ingredients and the experience of eating with people you love," she said. 
Paltrow's father inspired her first cookbook
When Paltrow came out with her first cookbook in 2011, she used what she learned from her father to fill its pages. Called My Father's Daughter, the cookbook "is an ode to GP's time spent in the kitchen, developing a love for cooking with her dad," the book's description says. It features 150 recipes and sold enough copies that Paltrow has since debuted five additional cookbooks. 
Paltrow also once shared her father's pancake recipe on Goop. 
In the same YouTube video, the mother of two not only talked about her love of food and her father she discussed hangovers, where to find her favorite french fries in Los Angeles — spoiler: they can be found at a seafood grocery store — and her go-to drinks.