Gwyneth Paltrow Shares Which Performance of Hers She Considers a 'Disaster'
Gwyneth Paltrow is an Oscar winning box office star. With over 50 credits since she began acting in the '90s, Paltrow is an unmitigated success. She even has successes outside film and television, with her GOOP brand. Like any successful person, she has a few regrets.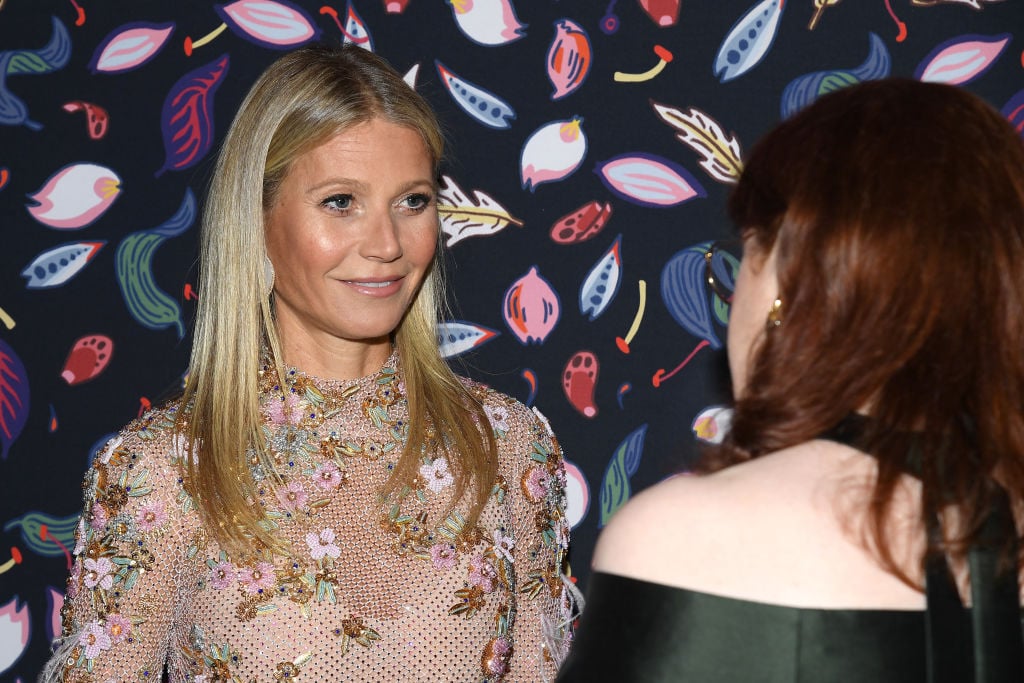 Paltrow revealed one of those regrets in a video for Netflix. Netflix streams her series The Goop Lab with Gwyneth Paltrow which premiered Jan. 24, 2020. On Feb. 27, Netflix posted a video on their social media. For four minutes, Paltrow interviewed her assistant of 10 years Kevin Keating for The BFF Test. 
The rise of Gwyneth Paltrow
The daughter of Bruce Paltrow and Blythe Danner, Gwyneth Paltrow's first movie credit was the 1991 drama Shout with John Travolta as an inspirational music teacher. She had roles in significant movies like the thrillers Malice and Flesh and Bone, the costume dramas Mrs. Parker and the Vicious Circle and Jefferson in Paris, and also appeared as Young Wendy in Hook and an uncredited student in Higher Learning.
The first breakthrough movie role for Paltrow was Se7en, in which she played Det. Mills (Brad Pitt)'s wife in the grim mystery. After the rom-com The Pallbearer, Paltrow got her breakthrough lead role as the title character in Emma. Costume dramas would continue to prove successful for her with Great Expectations and Shakespeare in Love, the latter of which won her an Oscar for playing the love of William Shakespeare (Joseph Fiennes)'s life.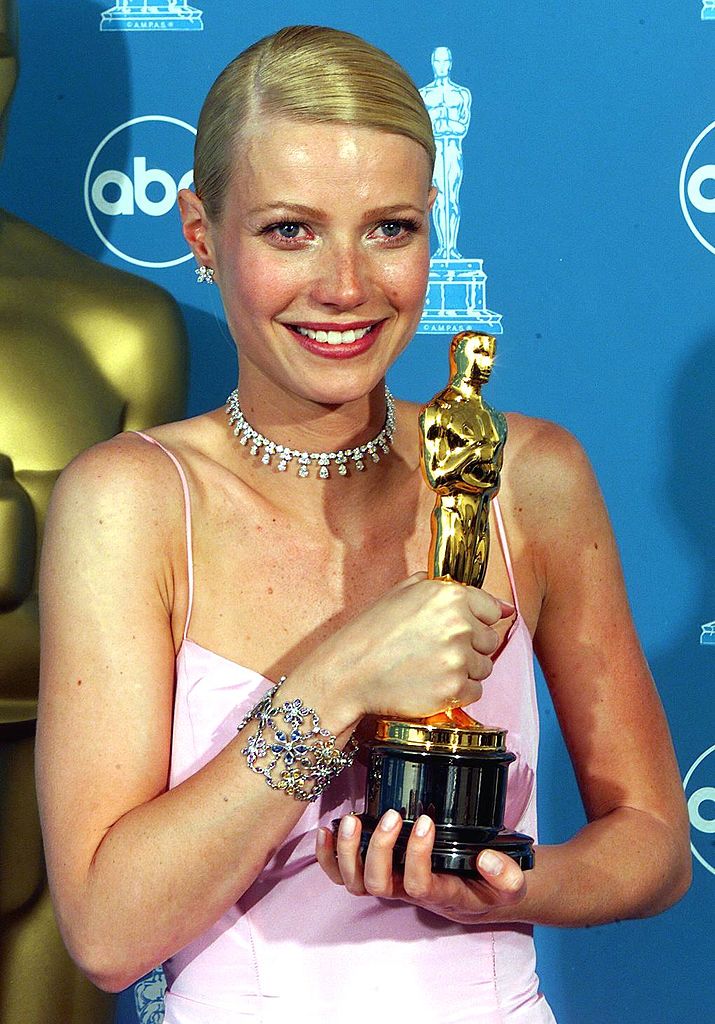 In between she had hits Sliding Doors, A Perfect Murder and The Talented Mr. Ripley and roles in Hush, Duets and Bounce, reuniting Paltrow with a Shakespeare costar Ben Affleck. Even the less successful films did not make her list of regrets. 
Gwyneth Paltrow calls this 2001 film her biggest regret
2001 also saw Paltrow cast in The Royal Tenenbaums. That wasn't her regret. She names the Farrelly Brothers comedy Shallow Hal as such. One minute and 45 seconds into the video, she asks Keating if he knows what performance is her least favorite. He calls it "Shallow Hallow."

"That was before your time," Paltrow says. "See what happened, disaster.
Keating agreed, "I'm not sure who told you to do that one but it wasn't me. I wasn't there working for you. Not around for that."
In Shallow Hal, Tony Robbins hypnotizes Hal (Jack Black) to see women's inner beauty. Paltrow plays an overweight woman and wears a fat suit for her real world scenes, but when Hal sees her she appears as skinny Paltrow. 
Her favorite performance was not a movie
Before she asked Keating her least favorite, she also asked him what her favorite was. He guessed the Grammys and she said he was right. Paltrow performed "Forget You" with Cee-Lo Green in 2011.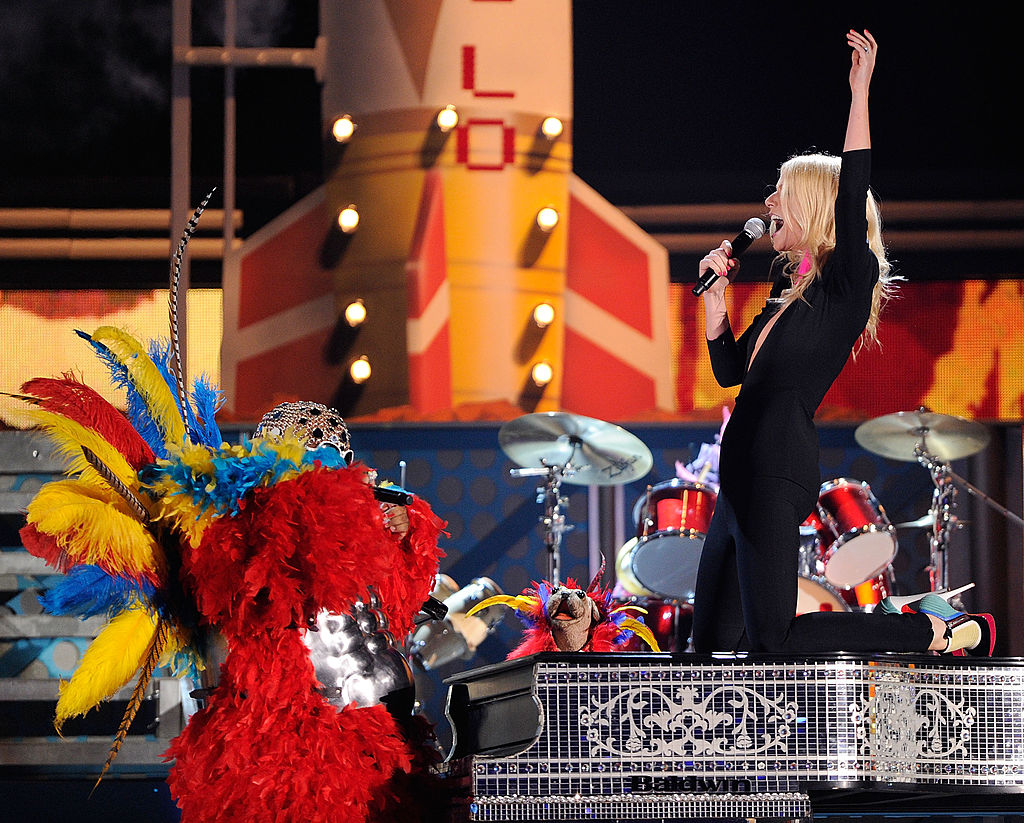 "You know what is so weird, I was literally thinking about that in the car on the way over and I think you're right," Paltrow said.
Keating added, "I mean, who doesn't like to see a girl get up on the piano with high heels on. Hello, done."